Asian Rugby Results: 24-25 August 2019
Posted On August 26, 2019
---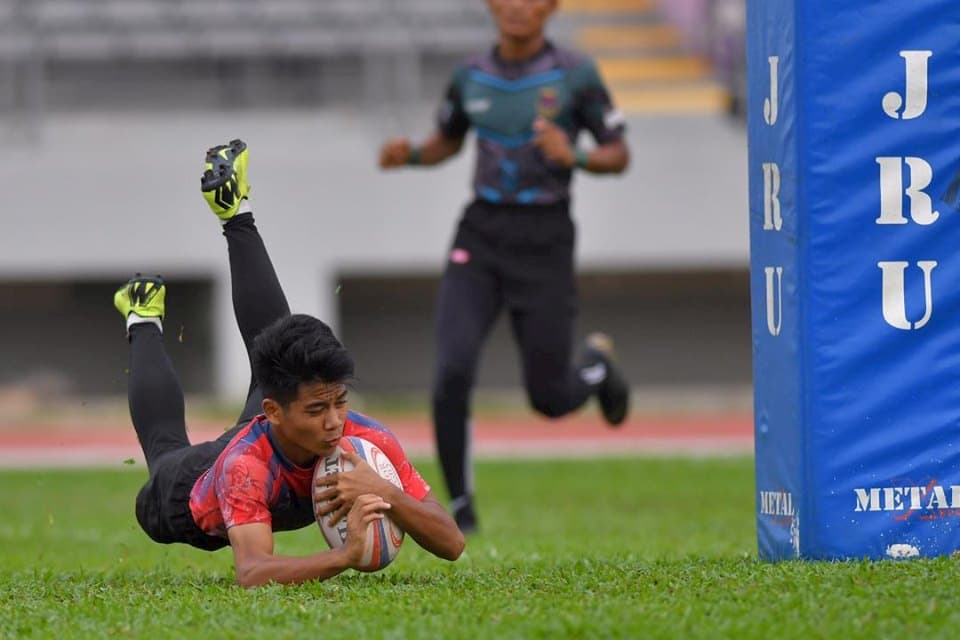 August is drawing to a close, but the rugby is still going strong across Asia. The Asia Rugby Under 20 sevens were played in Laos, the Lanna Rugby continues in northern Thailand, and the Singapore Under 19 League entered round two of the 2019 season. Finally, Malaysia had another massive youth rugby tournament in the form of the Johor Rugby Carnival 2019. We review all the Asian rugby results from the 24-25 August 2019.
Asia Rugby Under 20s Sevens 2019
The Hong Kong Under 20 Men and Ladies clinched their respective titles in Laos over the weekend after two days of rugby 7s.  You can read more in our summary here.
Under 20 Women final standings
Final standings
Hong Kong
Thailand
India
Singapore
Laos
Under 20 Men final standings
Hong Kong
Chinese Taipei
Thailand
Singapore
Malaysia
Korea
Uzbekistan
Laos
All of the results from the men's and women's games can be seen on the Asia Rugby website. 
Singapore Under 19 League 2019
The second round of games in the SRU Under 19 men's league were played over a couple of days. The results see Bedok Kings and Wanderers RFC still chasing their first wins of the season while Bucks RFC and Oldham RFC sit in 1st and 2nd place.
Saints RFC 29-14 Bedok Kings
Wanderers RFC 0-53 Bucks RFC
Oldham RFC 33-30 SCC
The full table and results can also be seen here.
Johor Rugby Carnival 2019
The 10th edition of the rugby festival in Malaysia took place over the weekend with a large number of teams in various age groups. Here is a summary of the main winners from the Johor Rugby Carnival.
Under 16 Boys
Cup: SSTMI Tsunami Jr 33-12 Thor
Plate: SMK Sri Mersing 10-5 PG3 Warriors
Bowl: RMC Black Scorpion 21-5 MOZAC
Shield: SC Johor Viking 17-12 Aras
Under 14 Boys
Cup: THOR 26-0 STI Knights
Plate: HSBP 17-12 SMK Jalan 3 Aras
Bowl: SDAR 17-5 Johor Pirates
Shield: Intek 17-12 SC Johor Viking
Under 16 Girls Touch
Cup: SSI Flame 3-2 Tok Dor Ultraviolet (in OT)
Plate: SDAHA 3-0 Mermaids SMSS
Bowl: SSI Rhygon 2-1 STaPP Musketeers
Shield: STEX Phoenix 1-0 SIGS Lilies
See all the scores and results from the 2019 Johor Rugby Carnival on Macoocoo.
Lanna Tens Rugby League 2019: Round #3
The Lanna Tens Rugby in northern Thailand completed the final round of group play before heading into the finals.  Chiang Mai All-Stars remain undefeated and will play Lanna Rugby Club who held on to second place in the league.
Chiang Mai University (CMU) and Prince Royal's College will play each other for the 3rd/4th place in the finals.
Full results
Prince Royal's College 0-25 Lanna Lions
Prince Royal's College 5-5 CMU 
Chiang Mai All-Stars 10-10 Chiang Mai University (CMU)
Chiang Mai All-Stars 10-0 Lanna Lions
Keep tabs on some of the best rugby tournaments being played in Asia during the Rugby World Cup and the rugby tournaments remaining this August.
---
Trending Now