Asian SCRUM Project visits Krabi, Thailand
---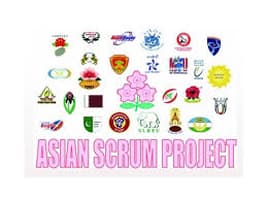 The Asian Scrum Project is a rugby development initiative run and funded by the Japan Rugby Football Union and its due to stop in at Krabi, Thailand from March 16-17, 2019.
A former Japanese national team captain, Toshiaki Hirose, and former Japanese women's player Kana Mitsugi will be at the two-day rugby coaching clinic.
An article on the Rugby Japan website explained that the clinic is actually part of both the Impact Beyond 2019 and Asian Scrum Project, both of which are part of the JRFU legacy programs for the Rugby World Cup 2019 and ongoing rugby development in the Asia-Pacific.
They hope to involve local rugby players and coaches from Krabi province. Previous clinics have been held in Thailand in 2015 (Bangkok), 2016 (Nahu province), and in 2017 (Mukdahan province).
Asian Scrum Project: Krabi rugby clinic 2019
Date: 16th and 17th March 2019
Venue: Ao-luk-Pra-Cha-san school, Krabi, Thailand
March 16th (Saturday)
Coaching Clinic (aimed at around 50 teachers and coaches
Rugby Clinic telling Japanese rugby spirit (aimed at 100 junior players from 10-17 years old)
March 17th (Sunday)
Team practice
Touch foot convention
Closing ceremony
---
Trending Now