Rugby club spotlight: Saigon Geckos
---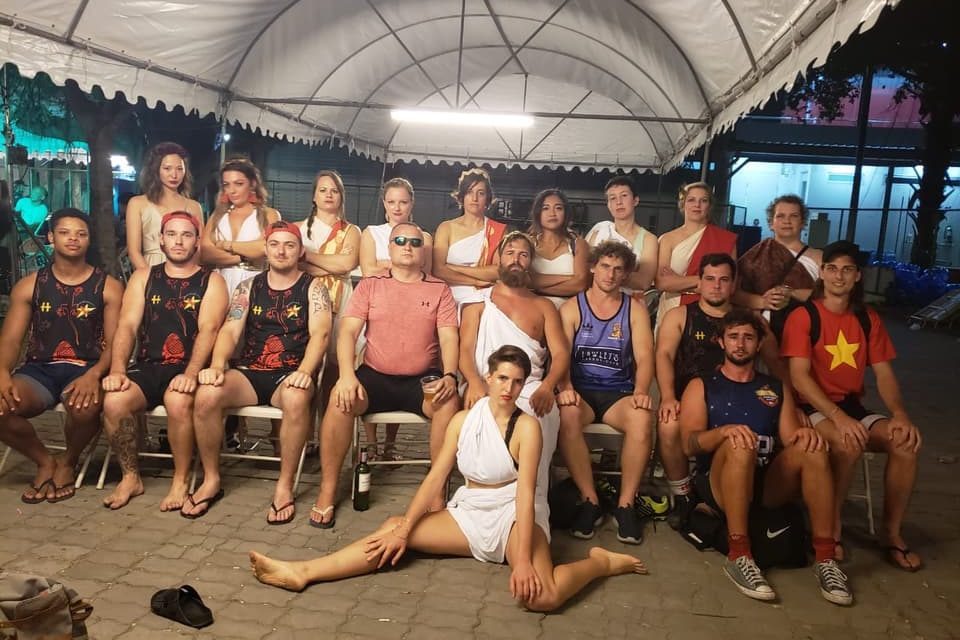 Saigon Geckos
As part of our series of spotlights on the many social rugby clubs in Asia, we take a look at the long-established Saigon Geckos from Ho Chi Minh City, Vietnam.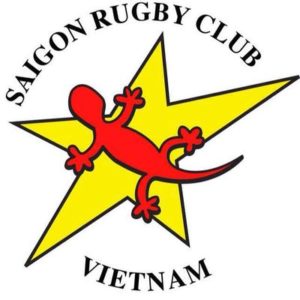 Club Name: Saigon Geckos
Club Motto: One club, one dream
City: Ho Chi Minh City – Saigon
Country: Vietnam
Year Founded: 1992
Honours: (titles won, championships etc):
Cambodia 10's Mens Cup (2017)

Indochine Cup Cup (2017)
Tell us a little about how the club formed:
Saigon Rugby Club was formed in 1992 by a group of expatriates and Vietnamese keen to welcome visiting teams and tour the region participating in regular tournaments. As the only rugby club in Saigon we welcome men and women of all ages and nationalities.
Describe what formats of rugby your clubs support (Men's, Women's, Touch, Youth, 15s, 7s etc):
Men's 15s & 10s, Women's 10s & 7s, Old Boy's 15s & 10s, and mixed touch. We are also part of junior rugby with the Centaurs.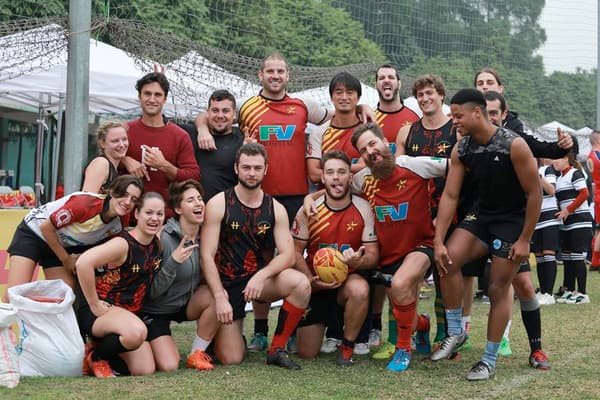 Do you host any tournaments or what leagues do your teams participate in?
We host our yearly Saigon Rugby Championships and regularly tour for the Saigon 10s, Cambodia 10s,
Bangkok 10s, Hanoi 10s and Indochine Cup. We also host 2 annual touch tournaments in December and May.
What rugby development programs are you involved in?
We work with Centaurs Rugby every Saturday morning to run a clinic to teach children from 5 to 15 years of age on how to play rugby in a safe and fun environment.
Finally, tell us why you love your club and why/how players can get involved?
The Saigon Geckos are a welcoming and inclusive bunch of expats and locals that just love rugby. We are a social team, we play hard; challenging our bodies and minds on the pitch. But we also love rewarding those tough moments with beers and some fancy dress off the pitch.
For those who can no longer step on the pitch to play they are welcomed as our Dirty Geckos, providing their rugby expertise to the younger members. We are one giant, dysfunctional family. Players of all ages and skill levels can get involved by messaging us on FB.
You can reach the Saigon Rugby Club on Facebook or the Saigon Women's Club here on Facebook.



---
Trending Now