Ben Gollings Joins Sri Lanka Rugby as Consultant Director of Rugby Sevens
Posted On October 27, 2021
---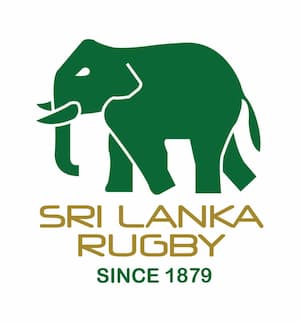 Former England 7s star Ben Gollings has been unveiled as the Sri Lanka Rugby (SLR) Consultant Director of Rugby Sevens as the Asian nation prepares for the Asia Rugby Sevens Series 2021.
Gollings was unveiled at a press conference held on the 25th October 2021 in Colombo, and The Papare reported that he is "set to overlook and train both Men's & Women's squads targeting the Asian Sevens Series leg."
SLR is hosting the Warriors 7s Invitational Sevens Tournament, from the 30th & 31st of October to sleet players for the national teams. However, neither Kandy Sports Club & CR&FC will not participate in the tournament (citing lack of preparation time) which is causing some scandal as they often contribute many players to the national setup, including Dhanush Dayan, the current captain of the National Sevens men's team.
Ben Gollings Consultant Director of Rugby
We previously interviewed Ben Gollings about his playing and coaching careers, as well as his experience of working across Asia with developing rugby nations. He said at the time of coaching in Sri Lanka:
"I worked in Sri Lanka (2012) and that was just another fantastic experience – they have an amazing embracing culture and I had a lot of fun. The players, I just loved the way they give back, which sometimes when you are in a specific rugby area – takes for granted, and that's not to knock it, it's just a different experience.
And I didn't realise how much rugby history there was, in Sri Lanka at first, but Asia in general. There is over one hundred years of rugby in Sri Lanka, and that blew me away. And the rivalry in schools, I would have thought in cricket, but not in rugby.
And all of that in Asia can provide a platform that can be built on. I experienced the Asia Series in 7s and 15s rugby and it's just a great rivalry. And off the field, they just embrace rugby and get together. It's great."
SLR President Rizly Illyas said "We all know what a great coach he is and with his experience, me and my committee at the SLR believe that he would bring something new to both our teams as we take part in the Asia Rugby Seven Series. I was in touch with Ben for the last three months and he has already done some using the technology."
Asia Rugby Sevens Series 2021 (Men's & Women's)
The Asia Rugby Sevens Series was originally scheduled to be three legs for the women and men, with the series being played in South Korea, China and Sri Lanka, from September – November 2021. However, this was changed and Dubai is now set to host a one-off series event from 19-20 November 2021.
This will feature the top 8 Men's and 8 Women's Sevens teams from Asia and as the qualifier for the Sevens Rugby World Cup 2022.  The top two seeds of the tournament gain qualification for the Sevens RWC in Cape Town, South Africa.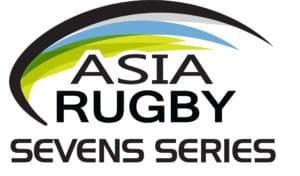 Men's Pools
Pool A
South Korea
Hong Kong
Philippines
Malaysia
Pool B
UAE
Japan
Sri Lanka
China
Women's Pools
Pool A
Japan
Kazakhstan
Thailand
Philippines
Pool B
China
Hong Kong
Sri Lanka
Malaysia
Asian Rugby Development & Coaches
---
Trending Now