Kolkata Jungle Crows Sign Agreement With Bristol Bears
Posted On September 16, 2021
---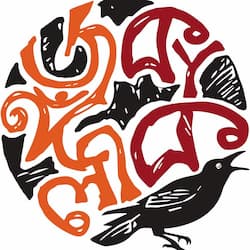 Indian-based rugby development program Kolkata Jungle Crows have entered into an agreement with UK professional Premiership Rugby Club Bristol Bears, it was confirmed on 15 September 2021. 
In an official statement posted by the English Club, they said "The agreement will bring two clubs from different ends of the rugby spectrum together, offering them opportunities, through shared learning and connection, to broaden their horizons and enrich the communities they inspire."
The partnership seeks to in the long term, assist with grassroots rugby, and adds that the new partnership is a direct result of the Bristol actor and Bears' season ticket holder Stewart Wright. Wright had also arranged to bring the Kolkata players to Bristol to watch a Bears game while filming the movie Jungle Cry.
Bears Chief Executive Mark Tainton said: "We're pleased to form an innovative partnership with Kolkata Jungle Crows and commend Paul and his team for the incredible work they do in their community. Growing our brand and supporting charitable causes across the world are fantastic incentives for Bristol Bears and our collaborative vision to Inspire Our Community Through Rugby Success.
There is a historic link between Bristol Bears and India, as Bears' Junior Academy Manager Gary Townsend went to India with a charitable trust in 2006, 2007 and 2008. During that time, he worked with Kolkata Jungle Crows among other teams. In 2018 Gary went back out to India and once again worked with Paul Walsh and the Crows."
We have over the years followed the development of the Jungle Crows and previously spoke with its founder Paul Walsh on how the project came about and its grassroots rugby development programs. Players were also featured in the much-delayed release of the Bollywood film Jungle Cry (due possibly for release in 2021?).
Paul Walsh MBE, said of the agreement: "This will be a genuine partnership with opportunities for people involved in both clubs. I see this as two rugby clubs with one shared vision: to inspire their communities. We look forward to working together with the Bristol Bears players and staff."
Kolkata Jungle Crows Rugby
The Kolkata Jungle Crows feature men's and women's teams competing in India. The club has won Kolkata's top league competition, the Calcutta Cup, four times, as well as the Centenary Cup and the Under 17s team are national champions.
The club also has men's and women's national team players, and two U18 girls (Nikita and Sonali) made the final team in September 2021 and are in Tashkent to play the Asia Rugby U18 Championship in September 2021.
A number of Asian based rugby development programs have partnered with players and clubs in Europe.
The Bangkok Lions confirmed in 2020 they had entered a partnership with Leicester Rugby as a Global Partner Club.
Kampuchea Balopp in Cambodia has ambassadors in France who are national men's and women's team players.
Rugby Development in Asia
---
Trending Now