Cambodia, Iraq and Palestine join Asia Rugby
---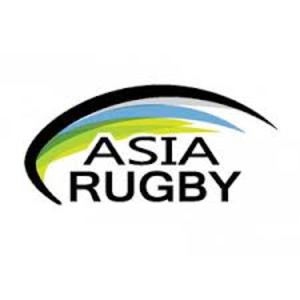 Asia Rugby has today announced that the Cambodia Federation of Rugby, Iraq Rugby Committee and Palestine Rugby Committee have been granted Asia Rugby Associate memberships. In addition, the Afghanistan Rugby Federation has been granted full membership with Asia Rugby.
Asia Rugby said that "All four Unions have been working hard to promote the game in their respective countries and this inclusion and recognition will help propel the game in the respective countries."
It added that Asia Rugby President Mr Qais Al-Dhalai said "As a President of Asia Rugby, I am delighted to welcome Cambodia Federation of Rugby, Iraq Rugby Committee and Palestine Rugby Committee to the Asia Rugby family. I would also like to congratulate Afghanistan Rugby Federation who is now a full member of Asia Rugby."
Asia Rugby Members 2020
Asia Rugby's membership criteria are listed on their website, although the documentation still refers to the ARFU (Asia Rugby Football Union) which underwent a name change in 2015.
Some of the key criteria for membership status include that the body "national rugby unions based in a
country where such unions are solely responsible for governing rugby's sporting, technical and general organisation and implementation of all rugby-related matters." It also stipulated that:
Unions must ensure that elections to their governing body(ies) take place pursuant to a free and independent democratic process which conforms with applicable national legislation.
A Member may be suspended (but not expelled) from ARFU membership or reverted to Associate membership status by Exco, for any reason that the Exco determines is just and appropriate, as an interim measure pending the first of either the next Council meeting and the decision of Council or the decision of a Judicial Panel.
Cambodia Rugby Federation – CFR
The Cambodia Rugby Federation was expelled from Asia Rugby in 2016 for not complying with membership criteria and the same CFR President (Madame Than Theany) and some members of the board have not changed since the expulsion.
The CFR said in a statement on the news on being re-submitted: "Returning to Asia Rugby has been the CFR's main goal for the past 4 years and we have been working hard at youth level, adult level and admin level to make sure that we fulfil all the conditions to become Asia Rugby Associate members."
The organisation also added: "Now as the pandemic is passing and the confirmation of our application with Asia Rugby is successful, the future of rugby is positive again for the Cambodia Federation of Rugby, especially for our pursuit of successful Rugby teams at the SEA Games 2023 in Phnom Penh."
Palestine Rugby Committee
The Palestinian Rugby Union Federation (or Palestine Rugby Committee) also is part of the Arab Rugby Federation. In May 2020, in an interview with Rugby World Magazine, Rabie El Masri, the president of the Palestinian Rugby Federation said: "there are unique challenges in bringing a diaspora of talent together under a flag" and discussed the difficulties of playing rugby in a war zone.
Its regional neighbours Jordan Rugby and Qatar Rugby were made Associate Members of World Rugby in 2019.
Iraq Rugby Committee
There is very little information on rugby in Iraq, and the Union is not currently listed on the Asia Rugby website. We do know that the national team played in its first international tournament at the Arab Rugby Sevens Championship in Jordan in 2017.
As recently as 2019, the Union was also referenced as the Iraq Rugby Association and on their Facebook page, the chairman of the Iraqi Rugby Committee, Mr. Ahmed Qassem Hussein, thanked all the relevant parties for including Iraq in Asia Rugby.
The news from the sports governing body in Asia brings the total number of national unions to 34.
Asia Rugby Full Members – World Rugby
China (1997)
Chinese Taipei (1988)
Guam (1998)
Hong Kong, China (1988)
India (1999)
Indonesia (2013)
Japan (1987)
Korea (1988)
Kazakhstan (1997)
Malaysia (1988)
Pakistan (2008)
Philippines (2008)
Singapore (1989)
Sri Lanka (1988)
Thailand (1989)
UAE (2011)
Uzbekistan (2014)
Asia Rugby Associate Members – World Rugby
Brunei (2013)
Iran (2011)
Jordan (2020)
Kyrgyzstan
Laos (2004)
Lebanon(2018)
Mongolia (2004)
Qatar (2020)
Asia Rugby Membership Full Members
Afghanistan
Bangladesh
Nepal
Syria
Asia Rugby Membership Associate Members
Iraq
Palestine
Macau
Saudi Arabia
Cambodia
We have written to Asia Rugby to clarify what the Unions have demonstrated to earn their memberships and asked the CFR to comment on what they feel has changed since 2016. We will write an update if we hear back.
Rugby news in Asia
---
Trending Now