Jordan and Qatar join World Rugby as Associate Members
---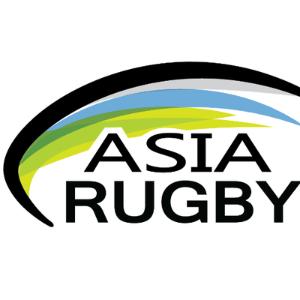 World Rugby this week approved Jordan and Qatar as Associate Members from the Asian region. Turkey was also granted the same status.
World Rugby Chairman Sir Bill Beaumont said: "As part of our continuing commitment to grow and diversify the global game we are delighted to welcome Jordan, Qatar and Turkey as associate members of World Rugby, three unions who have an exciting rugby appetite and potential.
Being part of the rugby family will accelerate rugby's growth in these countries by providing them with continuous support and a solid framework to develop the three unions in a sustainable and efficient way."
Executive and Regional Committees agreed to accept the three unions as associate members after each demonstrated the necessary governance criteria said a statement from World Rugby.
West Asia Rugby Championship
Both Asian nations played in the Asia Rugby West Asia Rugby Championship (Men) in 2019 with Qatar beating Jordan comfortably 77-0. Lebanon was the other team in the division last year.
It was not clear from Asia Rugby who would have been competing in 2020, had COVID-19 not disrupted the Championships. The 2019 Division 3 West was won by Qatar, and Jordan and Lebanon should remain in the Division 3 West, joined by Syria who told us they will be involved in 2020.
Qatar Rugby
Qatar's first rugby club was first established in 1974 with international representation coming in 2006.
Qatar Rugby Federation President Yousef Al Kuwari said: "On behalf of the Qatar Rugby Federation and all rugby players and fans in the country, we are pleased and honoured to become an associate member of World Rugby. With 40 years of rugby in Qatar, this recognition will support the game's growth in our country and hopefully improve our competitiveness on the international stage."
Jordan Rugby
Jordan has a fast-developing women's game and the men's team made their international 15s debut in 2010.
Jordan Rugby Committee Chairman, HRH Prince Mired Ra'ad Zaid Al-Hussain said "On behalf of the Jordan Rugby community, I would like to thank all members of World Rugby for electing Jordan Rugby as an associate member. It is a very important step in the development of rugby in Jordan and a deserved reward after the tremendous efforts made over the last 10 years by everyone involved in this great game."
Asia Rugby Membership status 2020
World Rugby Full Members – World Rugby
China (1997)
Chinese Taipei (1988)
Guam (1998)
Hong Kong (1988)
India (1999)
Indonesia (2013)
Japan (1987)
Korea (1988)
Kazakhstan (1997)
Malaysia (1988)
Pakistan (2008)
Philippines (2008)
Singapore (1989)
Sri Lanka (1988)
Thailand (1989)
UAE (2011)
Uzbekistan (2014)
World Rugby Associate Members – World Rugby
Brunei (2013)
Iran (2011)
Kyrgyzstan
Laos (2004)
Lebanon(2018)
Mongolia (2004)
Jordan (2020)
Qatar (2020)
Asia Rugby Membership Full Members – Asia Rugby
Asia Rugby Membership Associate Members – Asia Rugby
Afghanistan
Macau
Saudi Arabia
Rugby in Asia
---
Trending Now