Cathay Pacific/Hong Kong Sevens 2019: Draws and Asia's contenders
---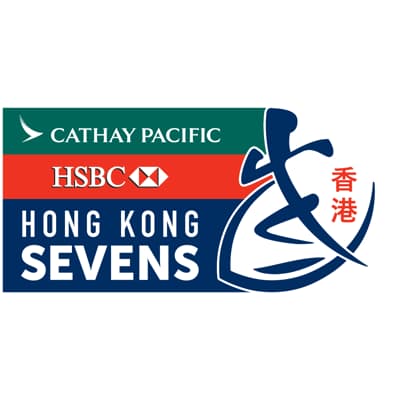 The Cathay Pacific/Hong Kong 7s remains the granddaddy of all the HSBC World Sevens Series destinations, and with the tournament, less than a month away (April 5-7, 2019) the official draw for the pools have taken place.
These draws not only determine the pool stages for the core member teams in the main 7s event for men's and women's sevens trams but equally importantly, the World Rugby Sevens Series Qualifiers (women's and men's).
RugbyAsia247 looks at all the pool draws as well as teams from Asia that are competing at the HSBC Hong Kong Sevens 2019.
HSBC World Rugby Sevens Series Hong Kong 2019
16 teams: Cathay Pacific/HSBC Hong Kong Sevens (World Rugby Sevens Series)
Pool A: South Africa, Samoa, Scotland, Japan
Pool B: France, Argentina, Canada, Portugal
Pool C: Fiji, New Zealand, Australia, Kenya
Pool D: USA, England, Wales, Spain
Japan 7s rugby Mens
Japan has had a poor HSBC World Sevens Series in 2018-2019 as the latest series standings show after the Vancouver, Canada results from the weekend. With six legs having been completed, the Japan men's team have finished in the bottom 2 points-collecting positions in 5 of the tournaments. They are in the relegation spot as it stands and will hope to make the best possible use of the Asian tournaments in Hong Kong and Singapore to secure a World Series spot for next season.
World Rugby 7s Qualifiers Hong Kong 2019 – Men
12 teams: World Rugby Men's Sevens Series Qualifier
Pool E: Hong Kong, Tonga, Zimbabwe, Philippines
Pool F: Ireland, Russia, Uruguay, Jamaica
Pool G: Chile, Germany, Uganda, Cook Islands
Both Hong Kong and Philippines men's 7s teams have a chance to qualify for the core status for the 2019-2020 season of the World Rugby Sevens series in Hong Kong. However, the pool draw has seen both Asian nations pooled together in Group E.
Hong Kong 7s Men's
Hong Kong men's 7s coach, Paul John, told the HKSevens website after the draw "There are a lot of good teams again this year, and we are also coming to the end of an Olympic cycle, when teams put a lot more resource into their sevens programmes. It's a massive year, and this tournament just keeps getting harder and harder, so it is great to be involved in it and we are looking forward to doing ourselves justice." The HK mens team has attempted on numerous occasions in recent years to qualify for the core status, and the 2018 Asian Games Gold Medalists have high hopes again in 2019.
Philippines 7s Men's
The Philippines Rugby website recently revealed the squad of 18 men's players that would be vying for a position to represent the national team at the Hong Kong 7s. The Philippines team, "The Volcanoes" secured their place after finishing in 3rd place at the 2018 Asia Sevens Series.
World Rugby 7s Qualifiers Hong Kong 2019 – Women
Three Asian women's 7s teams have a chance to qualify for the Women's World Series in 2019-2020; Japan, Hong Kong, and Kazakhstan. Each Asian team has found themselves in their own pool.
12 teams: World Rugby Women's Sevens Series Qualifier
Pool A: Japan, Belgium, Scotland, Mexico
Pool B: Kenya, Papua New Guinea, Hong Kong, Uganda
Pool C: Brazil, Argentina, Kazakhstan, Poland
Hong Kong 7s Women's
Hong Kong women's sevens coach Iain Monaghan also spoke to the HKSevens website and said "The Qualifier is a great opportunity for us to benchmark ourselves against some quality teams from around the world. At the same time, it is a real honour for us to host this tournament and to be involved in the game at this time, and this growing women's rugby movement." Online Hong Kong-based publication More Chaos has given their insights into some of the possible team selections for the 2019 HK Sevens tournament.
Japan 7s Women's
Japan qualified for the 2017-18 World Rugby Women's Sevens in Hong Kong in 2017 by defeating South Africa in the finals. They will be hoping for a repeat performance to see them win the tournaments and progress to the main series next season. Japan 7s rugby ladies won the Asian Games 2018 7s gold medal
Kazakhstan 7s Women's
Kazakhstan ladies 7s rugby had a fantastic 2018 Asian Games 7s tournament, finishing 3rd (bronze) and will be looking to upset more reputable teams at the HK 7s 2019.
Read more about the Hong Kong 7s rugby tournaments in the RugbyAsia247 HK 7s guide.
---
Trending Now