Global Rapid Rugby 2020
Posted On November 14, 2019
---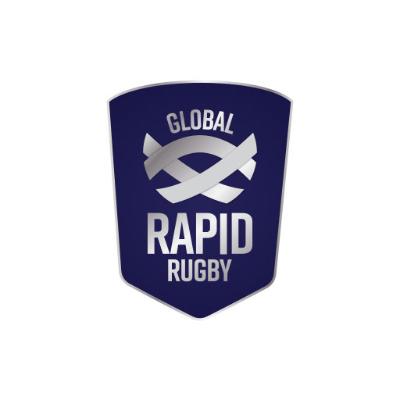 Global Rapid Rugby (GRR) has unveiled the details of their first full season in 2020. There will be ten rounds of rugby, with a total of 31 rugby union games (home and away format) and the final winners will earn a total pool prize of $AU1 million.
Global Rapid Rugby CEO, Mark Evans said, "We are thrilled to be able to inject the excitement and energy of Rapid Rugby's first home-and-away competition into these territories within the Asia Pacific region in 2020."
Who is playing GRR in 2020?
Six teams will feature in the GRR 2020 representing Asia, Australia and the Pacific. Five teams have been confirmed by the organisers, and four of them played in the Global Rapid Rugby Showcase Series 2019, although one has had a name change. The Asia Pacific Dragons seem to have been dropped although one more "Asian" based team is yet to be confirmed for 2020.
Western Force – Australia
The winners of the GRR 2019 Showcase Series, Western Force also won Australia's National Rugby Championship in 2019. A number of key players have resigned for 2020 and they had players represented at the Rugby World Cup 2019. The Australians will be the heavy favourites to win in 2020.
Fijian Latui – Fiji
The Fijians will be a crowd favourite and it will be interesting to see what personnel they bring in 2020, especially with so many players playing in Europe and the national team had a disappointing Rugby World Cup in Japan. The Fijian Latui had a decent Showcase Series in 2019 and will look to build on that.
Manuma Samoa – Samoa
It appears as if the Samoan franchise has undergone a name change from Kagifa Samoa to Manuma Samoa. The home ground will be in the capital of Apia and the island nation will look to use the competition to develop local talent in the GRR.
South China Tigers -Hong Kong
The HK based team used mostly Premiership players from within Hong Kong but also had several marquee players in their ranks in 2019. Some of those such as Tom Varndell have moved on, so it will be interesting to see how they fair in 2020.
Malaysia Valke – Malaysia
The South African supported, Kuala Lumpur based team, had a couple of games this year but there are lots of unknowns. How the SA Currie Cup outfit will merge with local players will be interesting for sure with the Malaysian Valke.
Asian-based team*
GRR said, "negotiations are nearing completion with a sixth team to be based in Asia." There are lots of rumours about the team, from Japan, Sri Lanka and more nations being mentioned but the omission of the Asia Pacific Dragons based in Singapore was an interesting one.
Global Rapid Rugby 2020 format
The GRR 2020 season will kick off on Friday, March 13 and the Grand Final will be played in Perth, Australia, on June 5 or 6 2020 (TBC). Read more on the GRR website.
Three games each round will be staged across Friday, Saturday and Sundays. The final date, time and venue details are yet to be confirmed but a full draw on the GRR website includes some marquee games the organisers will hope to be big crowd draws and annual games to look forward to.
Historic Opener: South China Tigers v Manuma Samoa in Hong Kong. Round 1
Full House: Fijian Latui v Western Force in Fiji. Round 3
Pacific Derby: Fijian Latui v Manuma Samoa. Rounds 5+10
Final Fling: Malaysia Valke v South China Tigers. Round 10
What is Global Rapid Rugby?
Australian businessman and philanthropist Andrew Forrest (Twiggy) started Global Rapid Rugby in 2018 after Australia's Western Force was removed from the Super Rugby competition. In, the 2019 Showcase Series rolled out with an Asia and Pacific Series. The tournaments also bring in new adapted rules to rugby union. You can read more about these rules here.
Read about the top rugby competitions in Asia in 2020
---
Trending Now