Emirates Dubai Rugby 7s 2019
Posted On November 15, 2019
---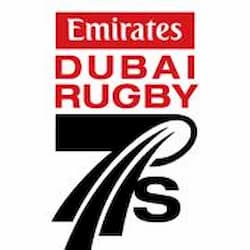 The Emirates Dubai Rugby 7s 2019 will run from the 5-7th December and not only will it launch the 2019-2020 HSBC World Rugby Sevens Series for the men, but there are also hundreds of invitational rugby 7s teams in action too. This is also the 50th anniversary of the Dubai sevens rugby tournament.
The Japanese women's and men's national teams are the invitational 7s team for the HSBC World Sevens Series in Dubai.
What divisions are played at the Emirates Dubai Rugby 7s 2019?
There are more than 15 divisions at the sevens in Dubai with more than 230 teams from the Gulf area and internationally.
HSBC World Rugby Sevens Men
HSBC World Rugby Sevens Women
Gulf Men's League
Gulf Men's Open
Gulf Men's Social
Gulf Vets
Gulf Women
Gulf Under 19s Boys
Gulf Under 19s Girls
UAE National Schoolboys
International Invitational Men
International Invitational Women
International Invitational Open Men
International Invitational Open Women
International Social
International Vets
International Under 19s
The full schedule for all the divisions and sevens rugby competition over the weekend is available here.

HSBC World Rugby Sevens Women: Dubai Pools
Dubai will be the 2nd leg of the women's competition this season after the USA won the opening round in Colorado in October. See the World Rugby 7s website for more information.
Pool A
Pool B
Australia
Spain
Ireland
Fiji
Pool C
New Zealand
France
England
Japan (Invitational)
HSBC World Rugby Sevens Men: Dubai Pools
The Dubai 7s will be the opening leg of the Men's World Sevens Series this season. Fiji won the overall title last season with the USA as runners up.
Pool A
Fiji
France
Argentina
Japan (Invitational)
Pool B
USA
Australia
Scotland
Ireland
Pool C
New Zealand
Samoa
Canada
Wales
Pool D
South Africa
England
Spain
Kenya
The Emirates Dubai Rugby 7s 2019 dates
Date: 5-7 December 2019
Venue: Sevens Stadium, Dubai, UAE
2020 Olympics 7s rugby
A number of teams have now secured their Olympic spots for 2020 in Tokyo, Japan. Recently the Kenyan men qualified from Africa and the Australian men won the Oceania Cup to progress. The Chinese ladies also qualified from Asia to join Japan as the Asian representation. The Japan men and women automatically qualified as the host nation.
The men's Asian 2020 qualification takes place from the 23-24 November 2019 in Korea with Hong Kong seen as the favourites to qualify.
Read more about the Sevens Series
---
Trending Now