Grassroots Rugby: Kampuchea Balopp
---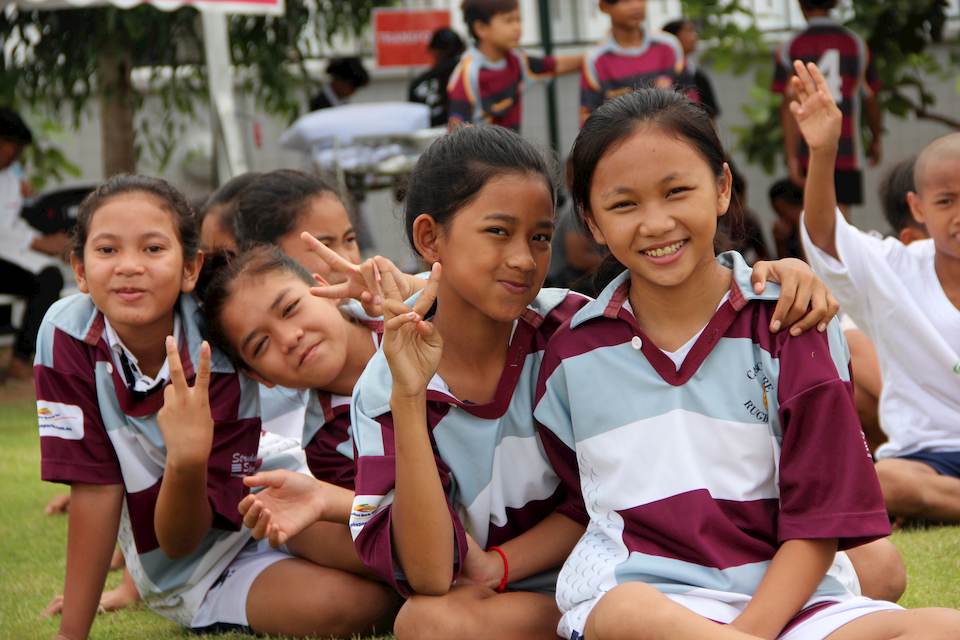 Kampuchea Balopp (Organisation Kampuchea Balopp – OKB)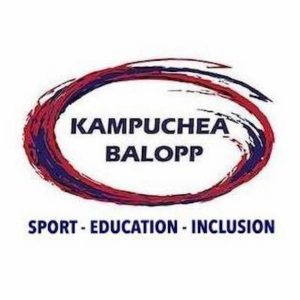 Motto: Youth Development Through Sport for disadvantaged children in Cambodia
City/location: Phnom Penh
Country/countries: Cambodia
Year Founded: 2013
Honours:
Rhino Rugby Grassroots Rugby Award 2016
Junior Club of the Year – Joint Winner with Tanglin Rugby Club, Singapore – Asian Rugby Awards, Rugby Lovers Guide to Asia 2017
Organizer of the CAMBODIA 10's social tournament
Grassroots rugby: Cambodia
Tell us a little about how Kampuchea Balopp formed:
Kampuchea Balopp (KB) was founded in 2013 by Jean-Baptiste Suberbie and Nicolas Olivry to give access to sport to disadvantaged and disabled children. They were inspired to start the organization as they saw lots of great centres helping street kids and homeless children and providing them with food, education, clothing, medical care etc, but at the end of the day, the children had lots of energy to burn off and no access to sport. They saw that there was a real need to start a grassroots sports program, using the fundamental values of rugby as the basis of the program.
How do you support rugby development/grassroots rugby and who do you target?
KB works with local partner NGO's (Non-Government Organisations) and other organizations to provide regular sports and rugby training to their children.
Video credit: Horizon Sport
What are the biggest challenges you face?
Cambodia is a developing country and sometimes sport is not seen as a priority in any way.
What are some of the highlights or achievements of the organization?
KB is proud to have been providing sport to thousands of children over the last five years.
Seeing these children grow up and develop into keen sports enthusiasts, and seeing how sport gives them confidence and maturity is extremely rewarding.
Starting the Kampuchea Balopp disability program was also a highlight as the immediate rewards to these sports sessions were shown through the tremendous response by the children involved.
What support do you get and how can other people support or help?
The rugby and sports community is very generous and KB gets great support from clubs, organizations and private donors from the region and around the world. Please contact us directly at info@kampuchearugby.com if you would like to help in any way!
Finally, tell us why you love your organization and what does the future hold in store?
Seeing the enjoyment that the children get out of the sports training, how they respond to sports and rugby because it makes them 'big and strong', seeing the fantastic opportunities for building strong bonds with their teammates that sport/ rugby brings – these are all areas that are incredibly rewarding for all those involved with KB.
For 2019, we are looking at expanding our program, increasing our disability program, continuing on with our gender equality campaign, and also initiating some exciting new projects with new NGO partners, public schools and other organizations such as Go Green Cambodia, etc.


You can contact Kampuchea Balopp here:
You can read about other Asian social rugby club and Grassroots Development profiles here. If your Rugby Club or Development program is interested in getting profiled, get in touch!
---
Trending Now