Grassroots Rugby: Saigon Sao La Junior Rugby Club
---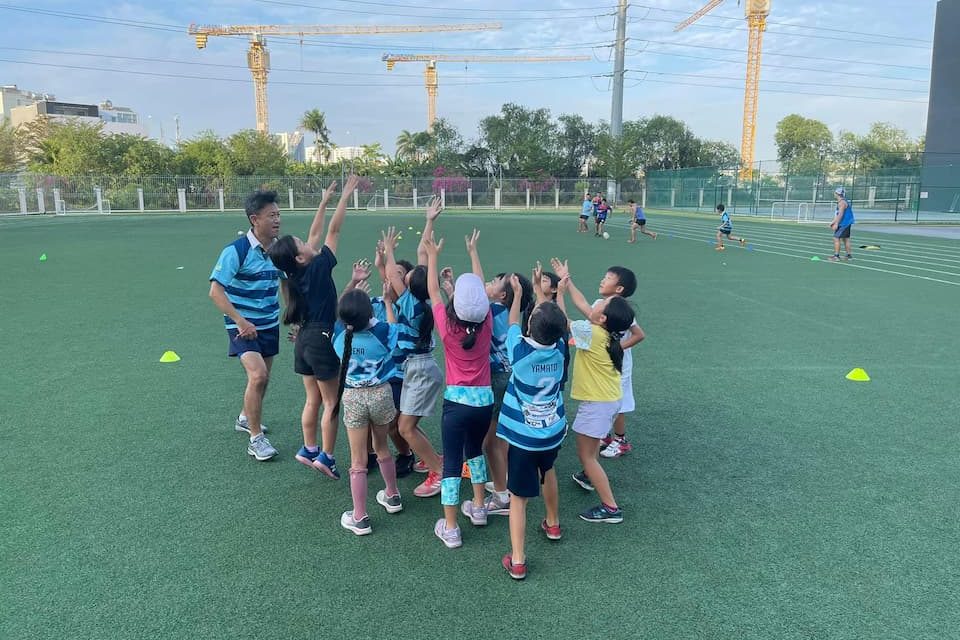 Grassroots development remains an integral way for the game of rugby to spread across Asia. This development work is mostly carried out by passionate volunteers and using their own resources to enable youths to have fun and enjoy all of the values of rugby. We look at the Saigon Sao La Junior Rugby Club, one of many grassroots rugby organisations operating in Vietnam!
City/Location: Ho Chi Minh City, Vietnam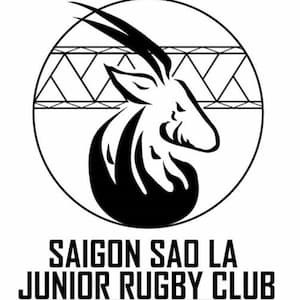 Country/countries: Vietnam
Year Founded: 2016
Honours: N/A
Grassroots rugby: Vietnam
Tell us a little about how the organization formed?
We formed Saigon Sao La Junior Rugby Club in 2016 and hold kids rugby classes in Ho Chi Minh City – based on the rugby spirit of "ONE FOR ALL! ALL FOR ONE!"
We value compassion and respect and we support the development of children to be physically and mentally strong through rugby.
You can contact us on our Facebook page or you can come to the training pitch anytime. We play Rugby on Saturdays at 4PM.
How do you support rugby development/grassroots rugby and who do you target?
First of all, we want to enjoy playing rugby with any personality. We really respect Rugby's core values. These are "Integrity" "Passion" "Solidarity" "Discipline" and "Respect".
We want to teach these values through our club activities – when we can do that with any nationality and any culture and all genders, rugby will be the most important sport in this country. I believe it.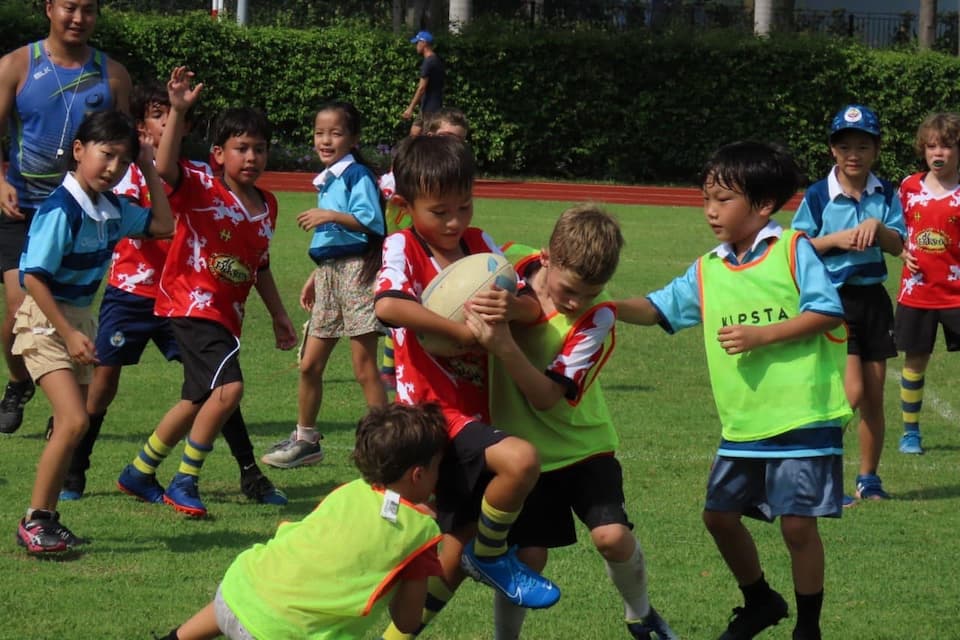 What are the biggest challenges you face?
We have a dream which is to develop The Vietnam national rugby team. Moreover, we want rugby to be the most popular sport in Vietnam!
What are some of the highlights or achievements of the organisation?
We cooperate with the Japanese grassroots team as well. It's Team TOSS. These members are legendary rugby players. They were former Japanese national players and captains!
They come to visits Vietnam one time per year. We have done this three times already and they visited a Japanese school, a local Vietnam sports school and a local club.
We are also collaborating regularly with another kids rugby team in Vietnam.
Finally, tell us why you love your organization and what does the future hold in store?
I'm learning a lot from Rugby right now. I've been playing Rugby in each age category since I was 7 years old. These are very important experiences and skills for my own life.
I have lived in Japan, China and now Vietnam. I always support the Rugby community and my friends. There is nothing; no border, barrier or difficulty to stop doing this.
I'd like to continue to share and expand my experience with my friends – I believe this is part of our rugby culture.
How to contact Saigon Sao La Junior Rugby Club
We would like to thank Sogen Masumoto from Saigon Sao La Junior Rugby Club for the responses!
You can read about other Asian social rugby club and Grassroots Development profiles here. If your Rugby Club or Development program is interested in getting profiled, get in touch!
---
Trending Now