Webinar on Rugby in Asia and the Scottish Connection
---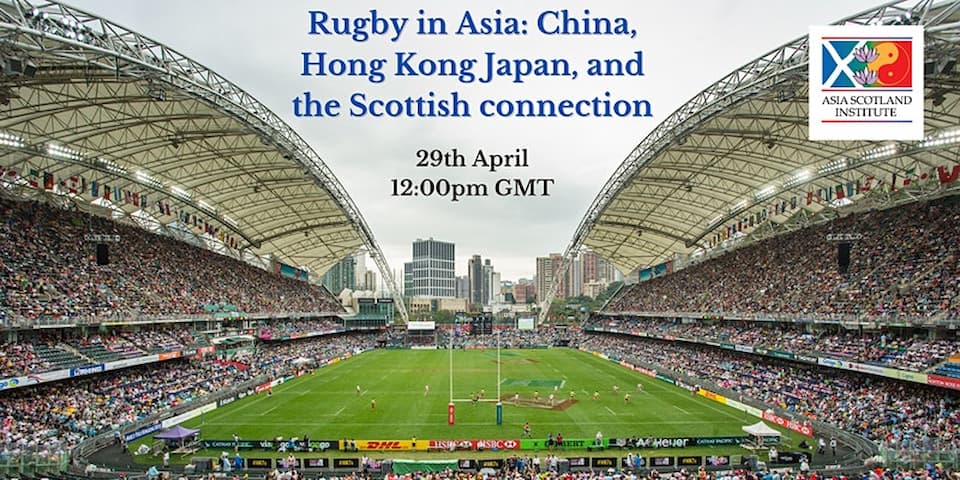 The Asia Scotland Institute is hosting a webinar on Rugby in Asia and the Scottish connection, in particular looking at China, Hong Kong and Japan.
The webinar aims to discuss "the huge growth of rugby in Asia with panellists who illustrate the influence of Scotland and the Scots on the game in the region." The free event takes place on 29 April 2021.
The organisers emphasise the development of rugby in Asia over the past 20 years, which includes the Hong Kong Rugby 7s tournament, Japan as a powerhouse of rugby in Asia, and women's rugby in Asia with China qualifying for the Tokyo Olympics in Japan in 2021.
Who are the panellists for the webinar?
The organisers also add that the webinar will "show the influence of Scotland and the Scots, with so many involved in playing, coaching and managing the game in Asia."
Three high-profile panellists have been confirmed (more details can be found here),
Robbie McRobbie, MBE: The current CEO of the Hong Kong Rugby Union (HKRU) and a leader in the development of rugby across Asia.
Ada Milby: President of the Philippine Rugby Football Union (PRFU), Asia Rugby EXCO Member, World Rugby Representative as World Rugby Council Member, and World Rugby EXCO nominee.
Euan MacKintosh: Head Coach of the China Women's Rugby 7s team.
How can you register for the Rugby in Asia and the Scottish connection Webinar?
Interested people can still register for free for the 'Rugby in Asia' webinar.
Time: 12PM GMT
Date: April 29 2021
Who are the Asia Scotland Institute?
According to their website, the Asia Scotland Institute is a non-profit organisation that exists to promote a greater understanding of Asia through the sharing of knowledge.
The organisation was set up in 2012.
Asian Rugby News
---
Trending Now