Hideyuki Sugita: Overcoming a rugby tragedy
---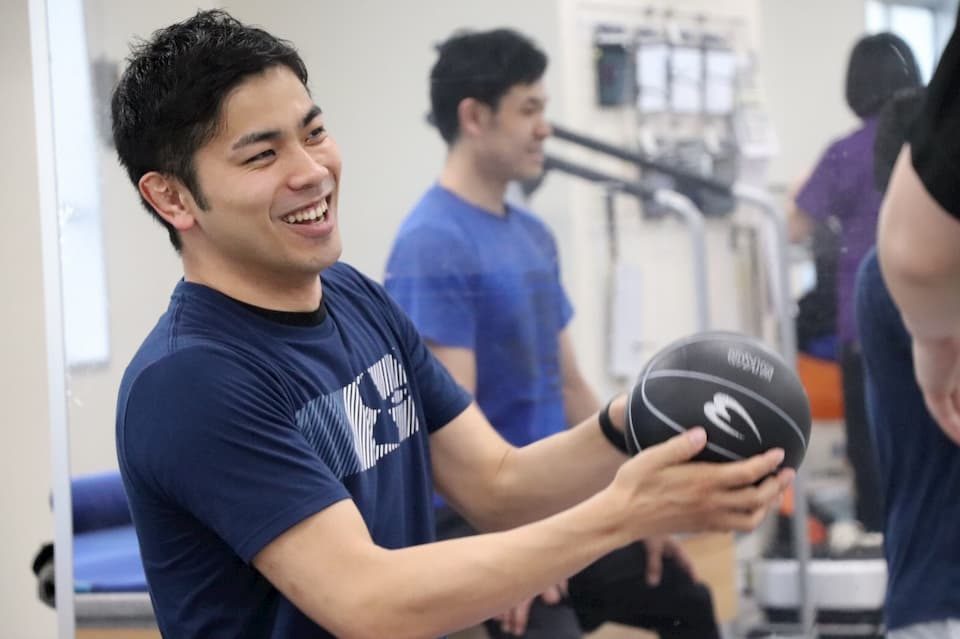 Rugby is a sport Hideyuki Sugita, known by his friends as Hide, had fallen in love with since he first started playing when he was 14 years old. In the summer of 2007 Hide was a student and active member of Keio University's rugby team in Japan. On one life-changing day, he suffered any rugby players worst nightmare; a serious neck injury playing rugby. The injury resulted in him being almost completely paralyzed and he was told he would never walk again.
Hide has since undergone over a decade of painful rehabilitation but has been buoyed by his teammates and medical staff throughout. He vowed to not only walk again but embark on a mission to climb Mount Fuji, with rugby teammates and friends.
In August 2019, Hide will fulfil his dream since setting set on a path of recuperation, and complete a promise that he would one day join his rugby comrades on the summit together.
Thanks for taking the time to speak with us Hide. Can you first tell us about how you started playing rugby and where?
One of my friends suggested that I join a practice session with a junior rugby team when I was a 2nd year Junior High School student. I was 14 years old and it was a local team, near Tokyo, Setagaya-ku (Setagaya Rugby School) which is where I grew up.
What was it about rugby that appealed to you?
I liked it (and still do) because it's all about team effort. Everyone works together to keep possession of the ball at all costs, without a thought to the bumps, bruises and worse that are incurred in the process.
Good enough reasons! And in 2007 you, unfortunately, suffered the worst injury in the process- a horrendous and life-changing injury. Can you tell our readers more about what happened and what the diagnosis was? What was your initial reaction to the news at the time?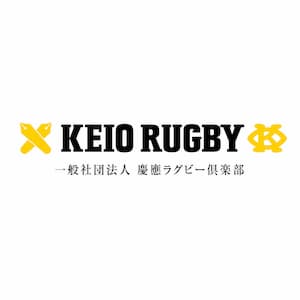 The accident happened in 2007 right after I started studying at Keio University, where I was a member of the university rugby club. I broke my neck through contact with a player on the opposing side while I was playing tighthead prop (#3) in a scrum.
A helicopter was called and came onto the field to rush me to the hospital where doctors carried out two emergency surgeries that saved my life. When I woke up, the doctors told me that I had suffered a serious spinal injury and it was likely that I would never walk again.
My injury was a C5 which means that there was damage to the nerves that control sense and feeling – pain, heat, cold, touch – in my entire body. I couldn't even move my hands.
I was completely devastated. I was frightened and couldn't see anything ahead in the future for me.
C5 injury according to Spinalinjury101:
A person can raise his or her arms and bend elbows.
Likely to have some or total paralysis of wrists, hands, trunk and legs
Can speak and use a diaphragm, but breathing will be weakened
Will need assistance with most activities of daily living, but once in a power wheelchair, can move from one place to another independently
That must have been devastating. But you have been through over ten years of rehabilitation, and are in the final stages of preparation to make this hike to Mount Fuji together with your old teammates and friends. Tell us about your road to recovery?
Immediately after my injury, I found it difficult to come to terms with the fact that the sport I loved to play so much had ruined my life. Also, I felt guilty about the burden I had put on family, friends and teammates as they helped me deal with the accident.
Eventually, through all the support they provided me, I somehow found the determination to make the best with what I had and to strive to overcome this physical setback.
Climbing Mt. Fuji is something that I'm doing not only for myself but also to express my gratitude to everyone who has supported me and for all they have done.
It must take some will power and courage to go through what you have been through, physically and mentally. What inspirations did you draw on to succeed?
I spent a year in the hospital. The nurses and the doctor became almost like family to me. Each day, little by little, I began to get some sensations and feeling back, starting in my chest and eventually down in my feet. I was praying so hard to get better.
Sometimes I would prop my feet up so I could look at them and I would pray to them all day long, begging them to move.
One month into my hospital stay, I found that I was able to move my toe. It had been impossible at first. My doctor was astounded by the improvement.
At first, I had to use a wheelchair but the moment I started to stand up and walk, I was so happy, because I had promised my friends that I would not give up.
The Mount Fuji climb
We can't even imagine that feeling. Tell us a bit more about the rugby team's plan to climb Mt. Fuji together – is this something that you used to drive your recovery and rehabilitation?
The year of my injury, our coach had decided the whole team would climb Mt. Fuji on the last day of our Summer training camp as a team-building exercise. The climb was cancelled in 2007 because of my injury, but I made a pact with my teammates that one day we would make the ascent together.
Getting strong enough to climb Mt. Fuji was a great way of focusing and motivating myself. But what was much more important was the support I received from my friends. I always felt that my accident was not just a personal tragedy, it was a huge blow to them too.
They were always encouraging me and rooting for me to get better, regardless of whether we were able to do the Mount Fuji climb or not. It was thanks to them that I made it through the long time spent in hospital and the initial rehabilitation.
With every visit, I set myself a new goal and promised myself that by the next time they came to see me, I'd be able to show them that I'd made progress, that I had regained more mobility and could do more by myself.
That's an amazing story and a testament to you and your friends. So now you are nearly ready for the Mt. Fuji challenge which takes place in August. We believe you will be joined by 100 people! Can you tell us more about the trip and your biggest concerns, and what you are looking forward to?
We've called this the Forever Friends project. Around 100 former members and staff from the Keio Rugby Club will be taking part.
I will be setting off with a small group on August 22nd 2019, and aim to make it to the ninth station by the evening of the following day. (There are ten stations in total on the climb). The rest of the team will set off in the early morning of August 24th. We'll meet up at the 9th station at around 8.30am and head to the summit together, aiming to arrive by 11.00 in the morning.*
I'm not really worried about the physical aspect. I'm more excited by the chance to spend so much time together with teammates and friends I care about. Some are flying in from overseas to do the climb, and one even rescheduled his honeymoon to take part.
It'll be an opportunity to catch up on all their news and reminisce together about our university days, a way to return to the time before I had my accident. So I expect the time will fly by. My only real concern is the weather!
*Mount Fuji (3776 meters) is Japan's highest and most famous mountain.
How do you think you will feel at the end of your challenge? And what goals do you have next?
Completing the climb is going to be a great accomplishment and I just look forward to sharing that sense of achievement with some of my best friends, preferably over some good food and drinks once we're off the mountain!
As for new goals, I think I want to focus on my career for the time being. Preparing for the climb on Mt. Fuji has taken a lot of time, but having to juggle my work with these preparations have given me a lot of confidence.
I'm ready to take on more. My managers at Goldman Sachs have been really supportive throughout and I've actually just taken on a new role* with wider responsibilities, so I'm looking forward to concentrating 100% on the new job and hopefully taking my career to the next level.
*Hide is now an Associate at Goldman Sachs Asset Management
You have had support from some other Japanese rugby players such as Taku Wada, Tsuyoshi Murata and Shokei Kin. How has their support and that of others helped you on this journey?
Watching their training and their commitment to the game has had a great influence on me. They taught me the importance of being positive and taking action.
Rugby World Cup 2019
And the Rugby World Cup is obviously coming soon to Japan, just a month after your climb. What message would you like to send? Will you be going to any games?
As a rugby fan, I'm looking forward to cheering on the Japanese national team from the sidelines. In 2015 Japan's achievement in England was stunning. I want to feel that same pride again, here, in Japan.
This time, I hope they not only make it to the finals but go on and claim the ultimate victory. And I hope the Rugby World Cup 2019 proves to be a catalyst for growing the popularity of rugby in Japan.
We certainly hope so! It's without doubt rugby has its risks, what would your message be to parents who might be afraid to let their kids play rugby after reading your story?
All I want to say on this is that I've never regretted playing rugby and am just so grateful to have been able to meet such great friends through the sport.
Any final message to our readers?
I want to thank everyone who has helped to make this possible; my teammates, the rugby team staff, the gym where I do my rehabilitation, the companies who have sponsored me, Goldman Sachs and my managers and colleagues, and of course all of my friends and family.
This challenge has helped me realize that with the support of those around you, you can achieve more than you ever thought possible.
This is equally true in the workplace. Thanks to the help and understanding of my colleagues, I've been able to build a career and make an impact through my work. I realize that perhaps I've just been very fortunate, but I hope that events like the Rugby World Cup and the 2020 Olympics and Paralympics will help move the diversity agenda forward in Japan.
Everyone at RugbyAsia247 wishes Hide and the team all the best for the climb!
---
Trending Now