Historic Rugby Rivalry In Dettol Premiership Hong Kong Stadium Showdown
Posted On October 29, 2021
---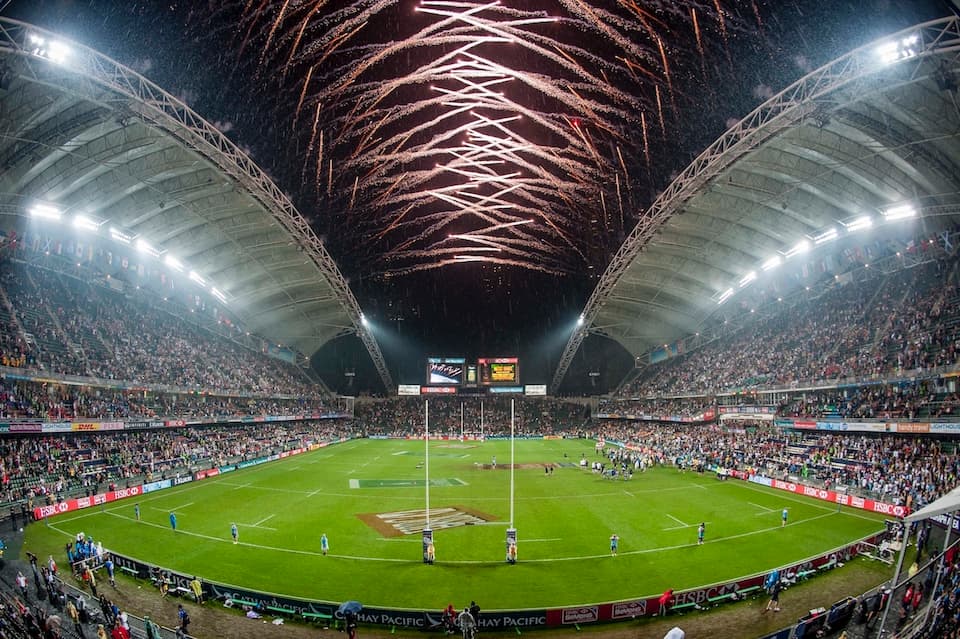 The HKRU Dettol Premiership moves to the iconic Hong Kong Stadium this weekend with Natixis HKFC and Societe Generale Valley's men's and women's teams contesting the Dettol Premiership Stadium Showdown.
Valley and HKFC are fitting stars for the showdown, given their dominance of the men's game for much of the HKRU's six decades. Football Club has been a mainstay since before the turn of the last century, while Valley burst on to the scenes, and to the top of the league ladders – in the mid-1970s.
Dettol Women's HKRU Premiership – Hong Kong Stadium Showdown
In the Dettol Women's Premiership game, Societe Generale Valley enter the weekend's match with a perfect 4-0 record and a healthy +67 margin (99 points for to 32 against across the four games). However, Natixis HKFC Ice pushed the defending champions to the limit in the opening game of the Premiership before losing 12-11.
That result gave HKFC added motivation according to coach Chris Garvey:
"That +1 point loss to Valley gave us belief on the season and the results that followed only built on that. It gave us the belief that we could be bigger this season, and we are excited at what is yet to come."
HKFC has gotten off to a promising start at 2-2 in third place with 12 points, two behind Tigers and five adrift of Valley – the two sides they have lost to this season.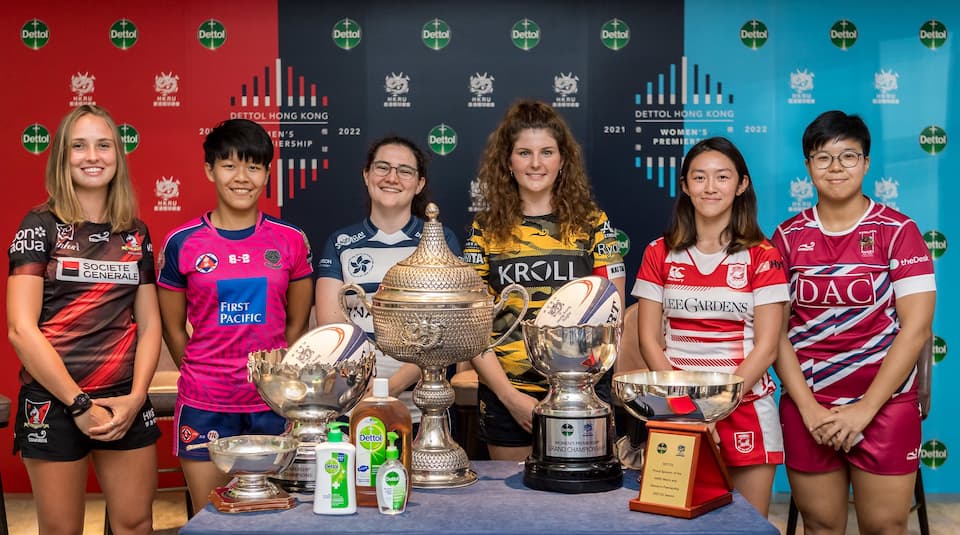 Valley will bring its full strength to the stadium with a team full of current and former internationals from Hong Kong, Samoa and New Zealand.
Both women's rugby teams are without key players from the Hong Kong Sevens training squad as they start preparations for the upcoming Asian championships.
"No one will shirk from the physical clash I'm sure. I expect the contact area will be big, and think it will be difficult for both teams to get much separation from each other. The team with the better whole squad performance will get the win, I expect. For us it's about managing the ball, if we can increase our time in possession, 5%, 10%, we're a different team. We have a great scrum, but I prefer not to use it as much as we have been" added Garvey.
"The Stadium will definitely add a unique factor. It's not something we are focusing on but we are addressing it in training, you know for the girls that may not have played there before so they do not get overwhelmed.
Garvey, (whose wife Adrienne is an ex-Hong Kong captain who still plays for Valley, where Garvey also used to coach), was well placed to talk about the importance of the rivalry between the teams.
"There's a healthy rivalry there, some of the girls work together outside of rugby or play together in the Hong Kong programmes, sevens and fifteens, so I expect there will be a lot riding on it out there and some good banter and personal victories to be won in that respect.
"But it's about more than that, this is an incredible opportunity for us to showcase how far the women's game has come on Hong Kong's biggest stage; both sides are reaching out to the youth and schools communities in particular to promote the game. We are expecting a big occasion, there is a great buzz around going into the stadium again, it's been too long."
Dettol Men's HKRU Premiership – Hong Kong Stadium Showdown
As the rivalry approaches 50 years, HKFC has the upper hand of late between the two clubs, demonstrated by a triple trio of league, grand championship and challenge trophies all won over Valley in 2019/20. While competition between two teams that train less than a drop kick's distance apart is always intense, Saturday's Stadium Showdown carries an extra frisson of excitement.
Under coach Jack Wiggins, HKFC lead the league and boast the Premiership's deepest bench, stocked with Hong Kong internationals and England and Wales Sevens stars; even its second side, Dragons, lead the Premiership A competition with an unbeaten 4-0 record.
Wiggins, with three wins from four rounds played, said: "We're fairly happy with where we are; although we're disappointed to have lost a game in the first round, we bounced back well in our last game and are feeling good heading into Saturday."
Valley, whose hard-nosed style and imposing forward play drove an HKRU record six straight grand championship titles from 2013-18, has a new generation of stars emerging under the watchful eye of ex-Samoa international Mark Fatialofa. He who fully understands the Club's traditions – and expectations – after winning seven grand championships as a player. The men enter Saturday's showdown in fourth place in the league with two wins and two losses.
Wiggins knows that the commitment factor will be high all around:
"We expect a very, very physical game. Generally this match is won or lost up front and they put real pressure on at the set-piece and breakdown, so that's been a focus for us this week."
Something will have to give on Saturday and with both clubs boasting the largest membership bases in the game a large and festive crowd is expected on Halloween Eve to watch the action.
Match Tickets – HKRU
More than 1,000 tickets have been sold ahead of the Dettol Premiership Stadium Showdown said HKRU. Gates open to the public at 1500 with mini and youth rugby matches preceding the main events; admission is $50.
The Dettol Women's Premiership match starts at 16:30, with the Dettol Men's Premiership tie at 18:40 HK times.
Games should be live-streamed by the HKRU.
This press release was sent by Elite Step Asia on behalf of the Hong Kong Rugby Union (and edited by Rugby Asia 247).
Hong Kong Rugby News 2021
---
Trending Now