Women and Girls Rugby Conference 2020
---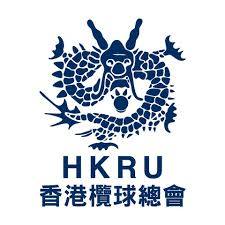 HKRU (Hong Kong Rugby Union) has announced details for the Women and Girls Rugby Conference 2020 which will run from the 23rd November – 6th December 2020.
(Updated –  the conference was initially scheduled for late August to September 2020.)
The announcement was made on International Women's Day, March 8th 2020. HKRU say "the course will be the single most influential 2 weeks of female training and education in the history of Asian rugby."
What is the Women and Girls Rugby Conference 2020?
On the HKRU FB post promoting the event, they said: "Attendees will benefit from the wealth of knowledge and experience across the full breadth of the game."
The Women and Girls Rugby Conference website link adds "Rugby for women in Hong Kong and Asia is expanding rapidly and to capitalize on this the Hong Kong Rugby Union will be hosting a Women and Girls Grow the Game Conference.
The primary objective would be to engage and qualify more women across a variety of roles (playing, coaching, match officiating and leadership) as well as to share ideas, achievements and collaborate with like-minded individuals to enhance and maximize the growth of the women's game across Asia."
The conference is split into three parts:
Super Education Convention
The HKRU is running 2 weeks of rugby education covering all strands and all experience levels. There are coaching, match officials, medical and Strength and Conditioning (S&C) courses.
Applications will be open to females only at level 1. For Level 2 and above Females and Males who coach, officiate or support female rugby can apply.
The Women's Rugby Asia Forum will be held on Monday 30th November, Tuesday 1st December and Wednesday 2nd December 2020. Local and international "key-note speakers will deliver talks, interviews and interactive workshops focused around the growth and the development of the women's and girls game."
This forum will be open to local and regional participants, male & female, to register for, and is free to attend.
The 5 key topics are:
Building our players
Commercialising the game
Developing talent
Evolving the workforce
Participation and inclusion
Hong Kong Rugby Development Workshop
The Hong Kong Rugby Development Workshops will be held across on Friday 4th, Saturday 5th and Sunday 6th December 2020.
These workshops will feature a series of talks focused around coaching, youth development and leadership.
You can register and find out more about all of the events on the HKRU website.
Dates: 23rd November – 6th December 2020 (Updated)
Venue: Various, Hong Kong
Find out about Women's rugby in Asia
---
Trending Now