Hong Kong Rugby Union Dettol Premiership 2022 Ends Prematurely
Posted On February 17, 2022
---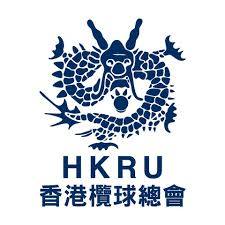 Due to concerns over the escalating transmission of COVID-19 in the community, and in light of the ongoing city-wide closure of sports grounds, the Hong Kong Rugby Union (HKRU) has announced the premature end to the remainder of scheduled matches for 2021/22 Men's and Women's Dettol Premierships and Men's Premiership A competitions.
HKRU Dettol Premiership 2022
The HKRU still hopes to be able to facilitate national and community games along with mini and youth rugby, should Government restrictions be relaxed in the coming weeks.  All HKRU-organized rugby activities have been suspended from 7 January with the initial closure of local sports grounds among other social distancing measures, which remain in place until 25 February.
Originally scheduled to conclude in March 2022, the remaining Dettol Men's Premiership league fixtures and the Grand Championships play-offs and finals have now been cancelled, as well as the Dettol Women's Premiership Grand Championship play-offs and finals. The cancellation marks the second straight early termination of league play after similar issues prevented the conclusion of the 2020/21 season.
Given the government social distancing restrictions imposed in early January 2022, it would be a minimum of three months between competitive fixtures – dependant on a full return to sporting activities on 25 February, which is not guaranteed.
Considering the extended lay-off, the HKRU's medical and strength and conditioning panel have advised that a minimum four-week return to play period for Premiership players, including one warm-up fixture, would be required before competitive matches could resume. The return to play is further hampered by the closures of gyms and training facilities, which prevent players from engaging in robust strength and conditioning programmes at the present time, much less the unique conditioning required to prepare to resume contact rugby.
"With these rationales in mind, unfortunately, it will not be possible to complete a safe and adequate Return to Play protocol in time to play competitive rugby by the previously agreed 2 April deadline for the conclusion of both the Men's and Women's Premierships," James Farndon, General Manager of Performance Rugby at the HKRU, said in a letter to all Premiership clubs this week.
"Whilst this is not the news anyone wanted, the welfare of players remains our first and foremost concern," added Mr Farndon.
At the end of 2021, the Dettol Women's Premiership league competition was brought to an early conclusion to make room for preparations for the Hong Kong Women's team to take part in the Rugby World Cup 2021 qualifiers in Dubai, (a tournament that Hong Kong officially withdrew from in December).  Having extended their undefeated streak to 10-0 across the opening rounds of the Dettol Women's Premiership, Societe Generale Valley were declared 2021/22 Premiership League champions.
With a similarly unassailable position on the Dettol Men's Premiership league table, Natixis Hong Kong Football Club were declared winners of that competition last December, whilst Club Dragons take the Premiership A league silverware.
"While we are not able to finish the Premiership Grand Championships, we still hope to see some community rugby before the end of the season, and we look forward to welcoming over 11,000 players back to the pitches for the Union's 70th anniversary season this Autumn," said Mr Robbie McRobbie, Chief Executive of the Hong Kong Rugby Union.
International Matches 2022 – HKRU
Given international competitions scheduled for spring and summer 2022, there is no opportunity to delay the resumption or reschedule the Premiership competitions, which as a result have been cancelled.
"In the interim, we are ready to support the Hong Kong Men's XV in their bid for a third straight Asia Rugby title this spring, and our Sevens squads' appearances at the Asian Games and Rugby World Cup Sevens in September," added Mr McRobbie.
This press release was supplied.
Global Rugby News
---
Trending Now