Japan Rugby: RWC squad 2019
Posted On September 1, 2019
---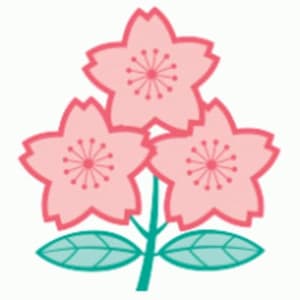 The Japan Rugby Football Association announced their 31 man squad for their 'home' RWC 2019 tournament during the week.
Japanese Brave Blossoms RWC squad 2019
Included in the Japanese national rugby team is one uncapped player, Takuya Kitade (hooker). In addition, Isileli Nakajima and Koo Ji Won were included after recent injuries and join the same players announced in the recent Pacific Nations Cup, which Japan won.
The squad also includes 10 players with previous Rugby World Cup experience said an article by Kyodo News. The players with the most RWC experience are Luke Thompson (4th RWC), while the captain and 8th man Michael Leitch, hooker Shota Horie and scrumhalf Fumiaki Tanaka will be playing their 3rd rugby world cups.
Coach Jamie Joseph said, "Of all the teams I have coached, I have always tried to create a group that will do anything to achieve their goal, and I can confidently say this group is aligned and ready to go." There are 18 forwards and 13 backs in the squad mix.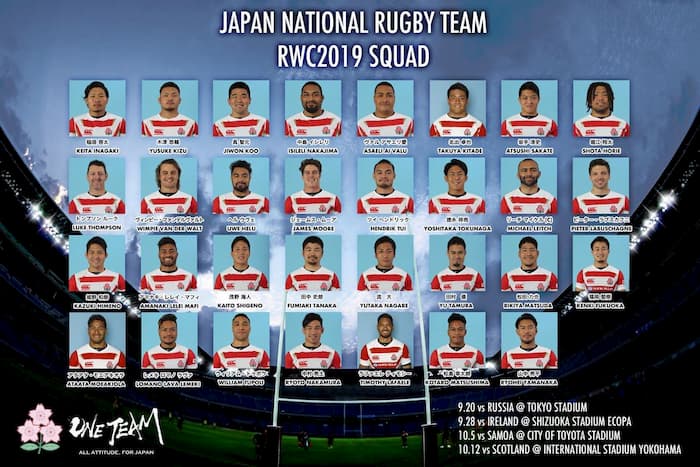 The Japan national team won all 3 games in their recent Pacicifc Nations cup. Their final warm game will be against the Springboks (South Africa), whom they famously beat at the RWC 2015, on September 6th in Kumagaya. The Boks are the first overseas team to arrive in Japan to prepare for the RWC 2019.
Japan is also placed in Pool A at the Rugby World Cup and open the tournament against Russia on September 20th before tougher games against Ireland, Samoa and Scotland.
Foreign-born players: Japan Rugby
The number of foreign-born players is a question often raised in recent years with the Japanese Brave Blossoms. Of the 15 foreign-born players in the 31-man squad, only 6 did not attend University or High School in Japan. Fifteen is also a record and includes players such as Thompson, Pieter "Lappies" Labuschagne,  James Moore and Uwe Helu.
Japan women's rugby
The Japanese women's national XVs team will also be playing Scotland on November 24th 2019 at Scotstoun Stadium, Glasgow, it was announced. The ladies played the Australian national team (Wallaroos) in a two-match series in Australia earlier this year. The Japanese lost both games.
Read about other rugby tournaments taking place around Asia and Japan during the RWC 2019.
---
Trending Now