Best rugby tournaments in Asia during RWC 2019
Posted On August 21, 2019
---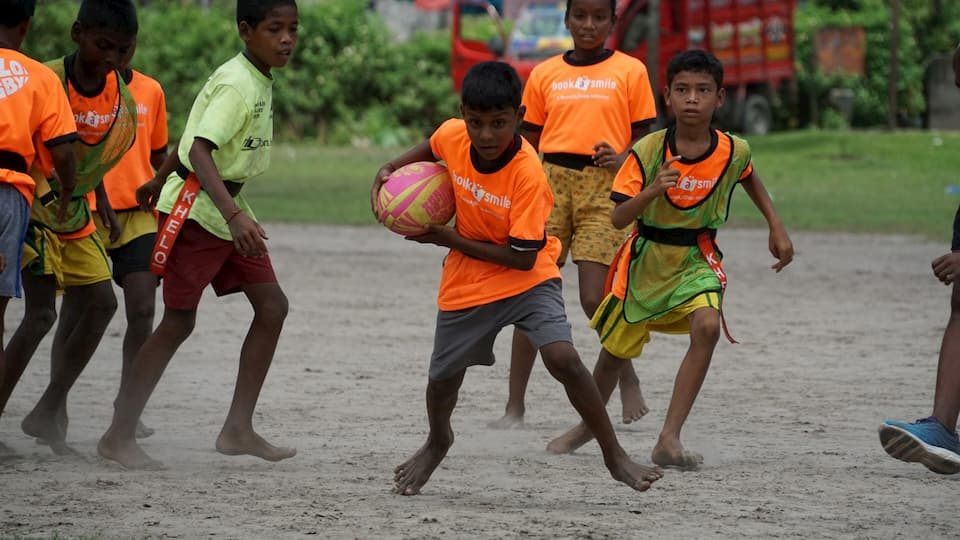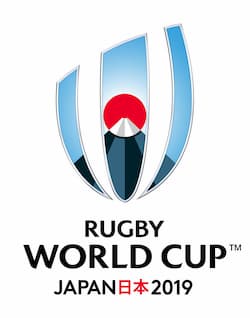 Are you looking for the Best rugby tournaments in Asia during RWC 2019? With the countdown to the Rugby World Cup in Japan reaching less than one month to go, we have scoured the rugby fields of Asia to look for the best rugby and touch rugby events in the region during the RWC 2019.
Whether watching the action-packed drama of the World Cup in 2019 will inspire you to get involved or if you are travelling through Asia to attend the RWC, here are the best rugby tournaments in Asia during RWC 2019 in Asia. Take in some Asian rugby from the 20th September to November 2nd 2019 while the Rugby World Cup runs.
(Cover photo credit: Khelo Rugby)
Rugby 7s
Asia Rugby Sevens Series Round 3 – Sri Lanka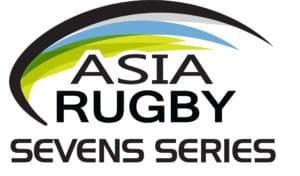 The top national Asian rugby teams will be contesting the 3rd and final round of the Asia Rugby Sevens Series in Sri Lanka. The first two rounds will be contested in South Korea and China.
This premier sevens rugby tournament in Asia importantly provides a pathway to qualification for World Rugby's men and Women's Series qualifications as well as the Olympic Games. The top eight teams in Asia in both competitions (men's and women's) will be competing.
Men's Teams: Japan, Sri Lanka, China, UAE, Hong Kong, Philippines, South Korea, Chinese Taipei
Women's Teams: Japan, Hong Kong, Sri Lanka, Malaysia, China, Kazakhstan, Thailand, Singapore
Location: Colombo, Sri Lanka
Date: 28-29 September 2019
Rugby Tens
Bali Tens -Indonesia
The Bali Tens is a hugely popular social rens rugby tournament in Indonesia. The Bali Tens annual rugby 10s tournaments will run from the 12-13th October 2019.
The Bali Tens rugby tournament hosts open men's 10s, ladies 10s and vets 10s rugby over two days. The Bali Rugby Union Club organises the event.
Date: 12th-13th October 2019
Venue: Kuta, Bali, Indonesia
Southerners Women's Rugby Tens 2019 – Thailand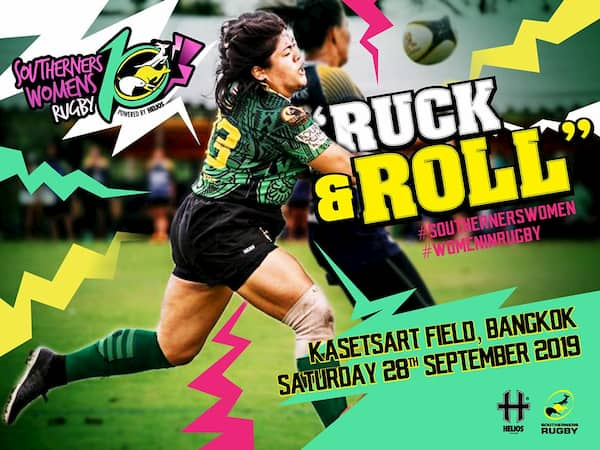 One of the biggest, if not the biggest, all women's social rugby tens tournaments in Asia is the Southerners Women's Rugby Tens. The rugby tournament is set to feature 10 women's 10s rugby teams from around Asia.
Venue: Kasetsart Field, Bangkok, Thailand
Date: 28th September 2019
Cambodia Tens
The biggest rugby festival in Cambodia takes place in Phnom Penh and sees men, women and veterans compete for two days under the Khmer sun. The long-standing tournament takes place the same weekend as the Rugby World Cup 2019 semi-finals.
Date: 26th-27th October 2019
Venue: Phnom Penh, Cambodia
Labuan Rugby Carnival 2019 – Malaysia
The Labuan Rugby Carnival 2019 includes Rugby tens (men's, women's and veterans above 40 years of age) as well as rugby 7s for U16 boys and girls. This is the 19th edition of the rugby carnival in Malaysia.
Dates: 28th-29th September 2019
Venue: Dataran Labuan & LDA Field, Malaysia
Rugby 15s
World University Rugby Invitational Tournament 2019 – Japan
A special RWC 2019 World University Rugby Invitational Tournament which crowdfunded enough funds to enable the tournament to proceed earlier in the year, will see 8 top rugby teams from around the world set to participate.
Date: Monday 16th – Thursday 25th September 2019
Venue: Waseda Kami Igusa Ground,  Yokogawa Electric Ground, Pitches in Nerima Ward and Suginami Ward, etc. (Japan)
International Inclusive Challenge 2019 – Japan
This unique rugby event has been set up to promote inclusivity and showcase the best rugby talent right in the capital of Tokyo, Japan. The unique International Inclusive Challenge rugby event will feature gay, inclusive and traditional rugby teams composed of players from around the world.
Date: October 5th, 2019
Schedule of games:

9:00: Barbarians 3rd XV vs. Japan IGR Samurai Warriors
10:20: Barbarians 2nd XV vs. Beijing Devils
11:40: Barbarians 1st XV vs. Tokyo Crusaders

Venue: Saitama Misato-Sankei Rugby Ground, Tokyo, Japan
2019 International Defence Rugby Competition
Ten countries will be represented at the 2019 International Defence Rugby Competition, including Japan and Korea. The current holders are the Fiji Army team who beat the British Army in the 2015 final.
Date: 9-23 September  2019
Venue: Kashiwanoha Park General Stadium, Ground Self-Defense Force Asaka Garrison, Ground Self-Defense Force Narashino Exercise Area, Japan.
TRC Cup – Singapore
The TRC (Tanglin Rugby Club) Cup is a youth rugby festival in Singapore which offers age-grade 15s rugby from Under 11 to Under 17's. The Tanglin Rugby Club (TRC) organise this event.
Dates: 28th-29th September 2019
Venue: Tanglin Rugby Club Pitches, Turf City, Singapore
Tri Club Cup
This new Tri Club Cup rugby tournament will feature three club teams in northern Thailand who will compete in a league from October 2019 – January 2020. The 3 sides;  Chiang Mai All Stars, Chiang Rai Bears and Lanna Rugby Club all recently took part in the Lanna Tens Rugby League which was also played for the first time this year.
Dates: 26th October 2019 – 18th January 2020
Venue: Various, North Thailand
Wheelchair Rugby
2019 World Wheelchair Rugby Challenge
Japan will host the Challenge which includes 8 of the top-ranked countries in the world. The International Wheelchair Rugby Federation has also sanctioned the Challenge and it will run for 4 days in Tokyo.
Date: 16-20 October 2019
Venue: Tokyo, Japan
X-Rugby
Asian Rugby Exchange Fest 2019
The Asian Rugby Echange Fest targets youth rugby in Asia and is specifically for Under 14 boys who will be coached in X-Rugby and play a tournament at the end of the festival. X-Rugby is a 7-a-side form of rugby to help introduce new players to the sport.
Date: Thursday 26 – Monday 30 September 2019
Venue: The Sanix Global Arena Stadium, Fukuoka, Japan
Touch Rugby
Cambodia Touch Tournament
Set to start on the opening weekend of the RWC2019, this Cambodian touch rugby tournament is organised by the Phnom Penh Social Rugby Club in Phnom Penh. The one-day touch tournament is for mixed open teams only and limited to 6 teams.
Venue: TBC, Phnom Penh, Cambodia
Date: 21st of September 2019.
Clifford Chance Touch Trophy Tournament – Singapore
The Clifford Chance Touch Tournament 2019 has U10-U23 girls and boys age groups for this popular Singapore touch tournament. A record 70 teams entered the tournament in 2018.
Venue: TRC Stadium, Turf City, Singapore
Date: 5-6th October 2019
In addition, a number of domestic leagues will also be in action, but we have focussed on tournaments. Keep tabs on Hong Kong Rugby, Singapore Rugby, Malaysia Rugby and other Asian RugbyFfor more.
Keep tabs on all the best rugby tournaments in Asia with our Tournament Calendar. Please feel free to get in touch if there is a rugby tournament we have not listed.
---
Trending Now