Junior Japan lose to Fiji Warriors in the World Rugby Pacific Challenge
---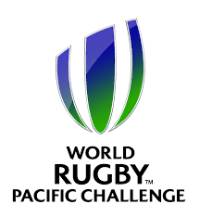 The Junior Japan team battled hard but ultimately lost 66-24 to the Fiji Warriors in the World Rugby Pacific Challenge on Tuesday, 12th March.
After a strong performance and a victory in the Junior Japanese first game vs Samoa A the side put in a solid 1st half against the home favorites with the score at 26-12 to Fiji. The second half proved too physical and the Warriors hands and skillset too much for the young Japanese team as they ultimately lost by a large margin.
Japan will take on Tonga A in their final game of the World Rugby Pacific Challenge on Saturday 16th March.
Samoa A and Tonga played a closely contested game of rugby, with Tonga A winning the game with the last kick of the match 13-12.
All games are being streamed live and the Japan Juniors vs Fiji Warriors can be seen here.
---
Trending Now