Match officials for 2020 HSBC World Rugby Sevens Series confirmed
Posted On August 28, 2019
---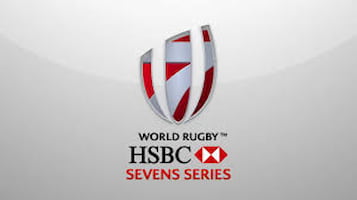 The match officials for the 2020 HSBC World Rugby Sevens Series season has been confirmed, with a squad of 26 announced who hail from 15 countries. Asia is represented by two match officials.
The 2020 season is soon followed by the Tokyo Olympics which will see rugby 7s make a return after the success of Fiji winning the men's gold and Australia taking the women's gold in Rio, Brazil in 2016.
Who are the 2020 HSBC World Rugby Sevens Series match officials?
Asia will be represented by one match official in the Women's 7s Series (Sakurako Kawasaki from Japan) and one in the Men's 7s Series (Hong Kong-based Matt Rodden).
Women's Sevens Series Panel:
Sara Cox (England)
Hollie Davidson (Scotland)
Emily Hsieh (USA)
Lauren Jenner (New Zealand)
Adam Jones (Wales)
Sakurako Kawasaki (Japan)
Tyler Miller (Australia)
Ashleigh Murray (South Africa)
Joy Neville (Ireland)
Amy Perrett (Australia)
Madeline Putz (Australia)
Tevita Rokoverneni (Fiji)
Julianne Zussman (Canada)
Men's Sevens Series Panel:
James Doleman (New Zealand)
Paulo Duarte (Portugal)
Craig Evans (Wales)
Francisco Gonzalez (Uruguay)
Sam Grove White (Scotland)
Richard Haughton (England)
Richard Kelly (New Zealand)
Damon Murphy (Australia)
Rasta Rasivhenge (South Africa)
Matt Rodden (Hong Kong)
Jeremy Rozier (France)
Damian Schneider (Argentina)
Jordan Way (Australia)
When does the HSBC World Sevens Series 2020 start?
The full schedule of the men's and women's 2020 seasons was announced recently. The Women's season commences in Glendale, Colorado on 5-6 October while the Men's season kicks off in Dubai, UAE on 5-7 December.
You can read more on the World Rugby Sevens website.
---
Trending Now