One Year to Rugby 7s: Olympics 2020
---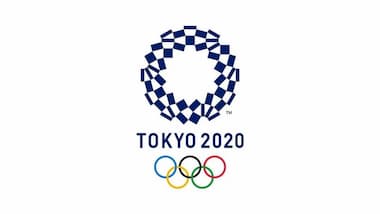 World Rugby celebrated the one-year countdown to the Tokyo Olympics and the sevens rugby commences on 24 July 2020.
7s rugby at Tokyo 2020 Olympics
The men's competition will take place from July 27-29th 2020 while the women's competition will run from July 30th-August 1st
Sir Bill Beaumont, World Rugby Chairman said: "After the incredible success of Rio 2016, which saw rugby sevens win the hearts of millions of new fans worldwide, we are confident that Tokyo will be an excellent platform to showcase our sport and inspire many more to take up playing or watching the unique game of sevens.
We are both excited and honoured that rugby sevens will return to the biggest stage in a sport where spectators will witness the players' immense talent and athleticism over six action-packed days."
Which teams have qualified for the rugby 7s 2020 Olympics Games?
To date, 15 7s rugby teams have qualified for Tokyo 2020, 8 men's teams and 7 women's teams.
Qualified men's teams: Argentina, Canada, Fiji, Great Britain, Japan, New Zealand, South Africa and the USA
Qualified women's teams: Australia, Brazil, Canada, Great Britain, Japan, New Zealand and the USA
There are a number of regional qualification tournaments set to take place in Africa, Oceania, and Asia in October and November 2019.
Asia Rugby 7s contenders
Japan as a host nation will automatically have its men's and women's teams participate. The Asian qualifying tournaments are one of the final ways for another Asian team to secure a place at the Olympics. Hong Kong and China will be the favourites for both the men and women.
The World Rugby Olympic Repechage tournament will be the final chance for teams to qualify for 2020.
Women's 7s
Venue: Guangzhou, China
Date: 9-10 November 2019
Men's 7s
Venue: Incheon, Korea
Date: 23-24 November 2019
Where will the sevens rugby be played?
The 7s rugby will take place at the Ajinomoto (Tokyo) Stadium which also host games at the Rugby World Cup 2019. The RWC 2019 is now less than two months away.
You can visit the Tokyo Olympics website for the ticket application process.
Date: July 27 – August 1st 2020
Venue: Ajinomoto (Tokyo) Stadium, Japan
---
Trending Now