Rugby Club Spotlight: Chiang Mai Cobras Rugby Club
---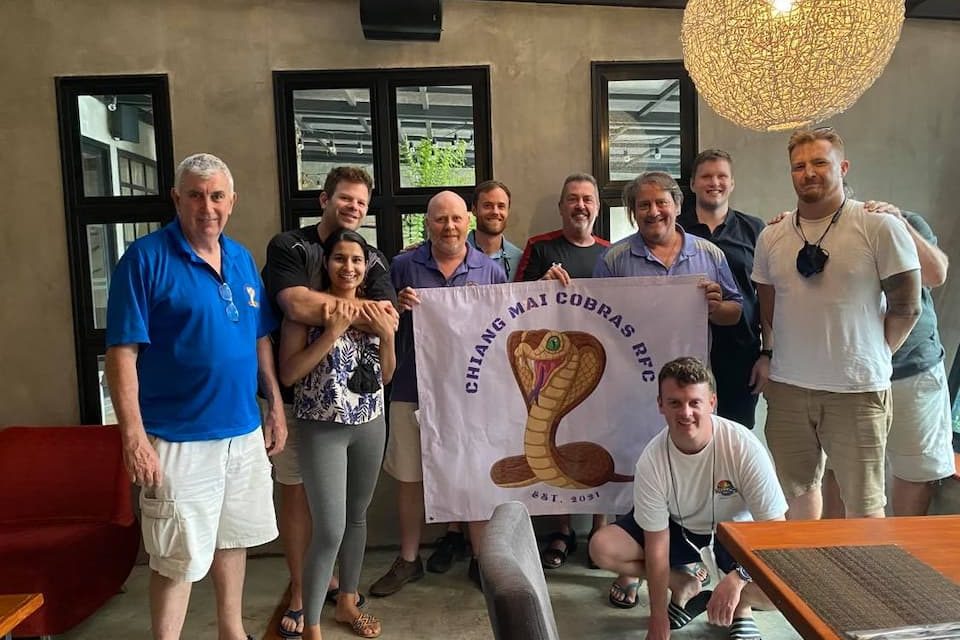 Thailand is forever expanding the social rugby scene and new clubs have entered the fray over recent years. Rugby in northern Thailand, in particular, seems to be growing – so we profile the Chiang Mai Cobras Rugby Club – the newest addition to the NTR having formed in 2021!
(Please note – the feature photo includes members of Lanna Rugby Club in blue and white and the Northern Thailand Rugby district team).
Club Name: Chiang Mai Cobras Rugby Club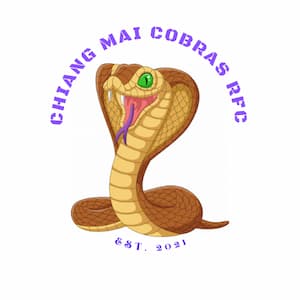 Club Motto: N/A
City: Chiang Mai
Country: Thailand
Year Founded: 2021
Honours:
Who are Chiang Mai Cobras Rugby Club?
Tell us a little about how the club formed:
Cobras Rugby Club is all about getting in as many games as possible. Along with regular participation in the Chiang Mai Rugby Union League, regular touring will hopefully be at the core of the club. We aim to play as many friendly games against as many of the local sides as we can, and build up camaraderie and respect and attract local players to the club.
The Cobras Rugby Club will look to become a valued member of the TRU and will abide by their constitution and endeavour to support and compete in TRU events and coaching camps.
We will enter into local and regional tournaments to support and build the rugby brand.
The Cobras want to be involved in all areas of rugby development, including youth and women's rugby. Additionally, the Cobras will be supportive of cultural and social activities and contribute to local charities in various ways. The Cobras will always aim to reach out and be a valuable contributor within the greater Chiang Mai community.
Describe what formats of rugby your clubs support (Mens, Womens, Touch, Youth, 15s, 7s etc):
All of the above!
Do you host any tournaments or what leagues do your teams participate in?
We are a member of the Lanna Rugby Union League. We will host tournaments in the future.
What rugby development programs are you involved in?
Working with a local charity and orphanage with a youth development program. Our executive committee is searching for a local charity organisation, school, or temple program that we can affiliate with.
The long term goal of our minis development program is to provide a pathway for local children to the rugby clubs here, the regional unions (Northern Thailand Rugby) and ultimately to the Thailand National Program whether in Men's or Women's 7s or 15s programs.
Finally, tell us why you love your club and why/how players can get involved?
Chiang Mai Cobras Rugby Club is an all-inclusive club for rugby players and supporters from across the globe. Anyone interested in joining as a player, coach or social member can contact us through the FB page.
Contact Chiang Mai Cobras Rugby Club
You can read about other Asian social rugby club profiles here. If your rugby club is interested in getting profiled, get in touch!
---
Trending Now