Lanna 10s Rugby League 2020 Finalised
Posted On August 20, 2020
---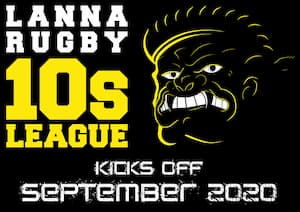 The Lanna 10s Rugby (union) League for 2020 has been confirmed with four teams in total set to compete for the title in northern Thailand, starting in September.
In July, the Lanna Tens Rugby League 2020 was announced with three rugby clubs committed but one more has been added. Thomas Stubley, who is one of the passionate individuals driving the game in northern Thailand told us "We have 4 teams now, CMU also joined in. Next season I hope we can have another couple of teams, but this is good progress."
The team's managers and chief of the referees Khun Kit, all met this week to agree on the fixtures and format.
Lanna 10s Rugby League 2020 Fixtures
The full fixture lists for the season can be seen below. There are nine rounds of fixtures (so all the clubs will play each other three times in total), before a final weekend on December 12th 2020 with a 3rd vs 4th and a 1st vs 2nd finals game, based on the league standings.
The 2nd Lanna Rugby 10s league kicks off on the weekend of 12th September 2020 in Chiang Mai and runs for most weekends through to December.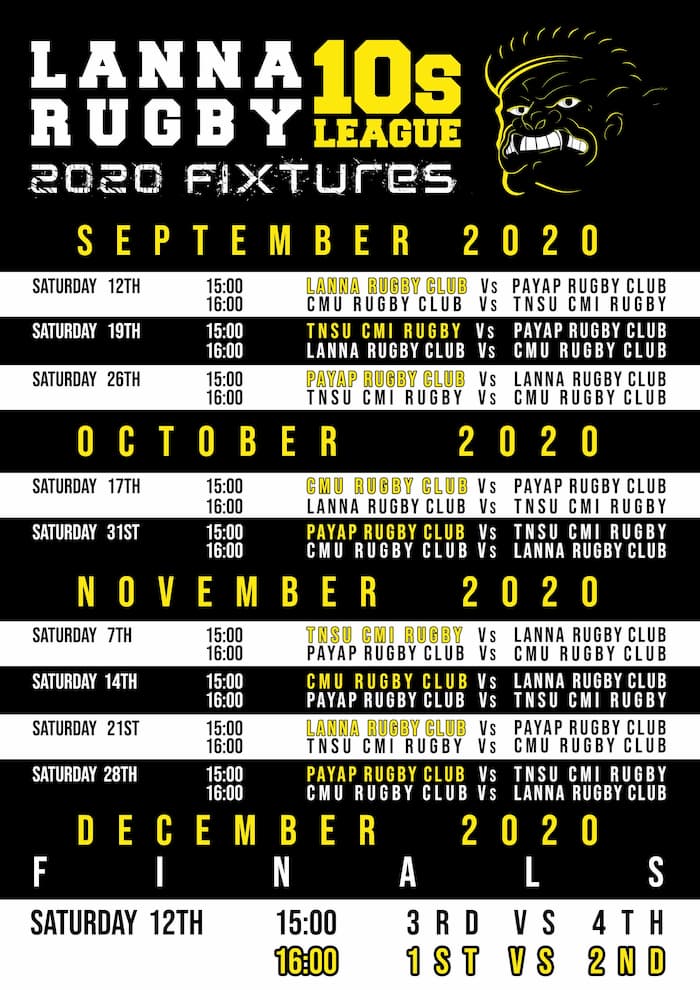 Games will be 3 x 10 minutes. The points will be allocated as:
4 points for the winner (Bonus Point for scoring more than 4 tries)
Bonus Point for finishing within 7 points when losing the game.
The four confirmed rugby clubs set to be involved are:
The winners of the inaugural League in 2019, Chiang Mai All-Stars, were not able to field a team, due to lack of player numbers.
The clubs all are part of North Thailand Rugby.
Asian rugby news 2020
---
Trending Now