Rugby World Cup 2023 features increased rest periods
Posted On February 23, 2021
---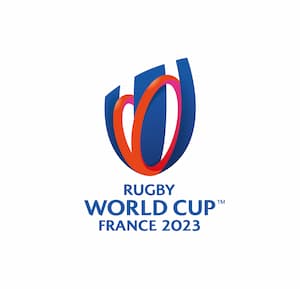 The Rugby World Cup Board, the World Rugby Executive Committee, the France 2023 organising committee and International Rugby Players agreed to increased rest periods for all teams at RWC 2023 in France.
World Rugby Chairman Sir Bill Beaumont said: "This is a landmark day for Rugby World Cup and the sport….Men's Rugby World Cup schedules are difficult to balance owing to the format of four pools of five teams. Japan 2019 provided the best balance and best-ever welfare outcomes, but we still had a limited number of relatively short rest periods between some matches.
In collaboration with France 2023 and International Rugby Players, this decision means that every player and every team will have a fairer chance to perform to their potential in every fixture, and now we will work with the teams to reduce the overall load for players. Including travel."
Player welfare has been a hot topic, especially on the back of renewed discussion of concussions and player fatigue with the rugby calendar argued to be too congested.
Rugby World Cups, in particular, have been singled out for favouring tier-one nations that have enjoyed longer rest periods compared to lower-tier nations.
The new changes also affect the dates of the tenth men's world cup tournament, which will now commence on 8 September 2023 and the final will be played on 28 October 2023.
The raft of decisions for Rugby World Cup 2023 include:
All teams will have a minimum of five rest days for all matches.
The pool phase will be extended by a week to accommodate the additional rest day requirement.
Permitted squad sizes will be increased by two from 31 to 33 players.
Overall travel volume and time will be minimised for teams in the tournament.
World Rugby is committed to a comprehensive level of player welfare and medical standards, focusing on overall player load reduction.
Player Welfare – International Rugby Players
The statement from World Rugby said that "International Rugby Players representatives Melodie Robinson and Brian O'Driscoll promoted the need for balanced rest periods in light of the increasing physical demands of the game."
Melodie Robinson and Brian O'Driscoll were appointed as International Rugby Players representatives on the Rugby World Cup board in October 2020.
International Rugby Players representative on the Rugby World Cup Board Brian O'Driscoll added: "The game has become too physical and competitive for short turnarounds. All teams have found it tough, particularly those without the squad depth of the major nations. This is a positive step forward for the game and further demonstration of how International Rugby Players and World Rugby can work together towards better outcomes".
Broadcaster and former New Zealand Black Ferns captain, Robinson said: "This is a fairer deal for all players at the showpiece event in our sport. It should increase competitiveness and result in a better tournament for players and fans."
RWC 2019 Injuries Data
Rugby World Cup 2019 Japan had the best-ever player welfare outcomes.
Injury replacements per match reduced from 2.08 per match in 2015 to 1.13 in 2019.
A 28 per cent overall concussion incidence decrease compared to the 2018 elite competition average
A 37 per cent reduction in tackle concussion incidence compared to the 2018 elite competition average.
Rugby World Cup News
---
Trending Now