RugbyPass to stream Super Rugby Aotearoa in Asia
Posted On February 25, 2021
---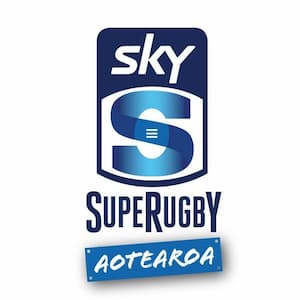 Less than a week after SANZAAR had declared Super Rugby in 2021 would not be broadcast in Asia (and the UK), RugbyPass has announced it will be streaming the Super Rugby Aotearoa in Asia.
New Zealand Rugby and RugbyPass will provide Super Rugby Aotearoa in 100 territories – including the UK, Ireland, Europe, Asia and the Middle East for the 2021 season.
RugbyPass CEO, Neil Martin, said of the deal: "We are tremendously excited to be able to bring Super Rugby Aotearoa to the RugbyPass platform for the millions of fans across the globe. RugbyPass is already the biggest rugby destination in the world, and this new partnership with NZR further demonstrates our commitment to the Sport and the major competitions and content that fans desire."
On February 18th 2021, SANZAAR had told Rugby Asia 247 "RugbyPass is unable to renew its rights for 2021. At present we have been unable to get agreement from broadcasters in Asia, and we have no OTT platform in place as these costs are very expensive. Hopefully, we can rectify this in near future."
How to watch Super Rugby Aotearoa in Asia
RugbyPass and Super Rugby Aotearoa announced the OTT broadcast deal on February 24 2021. RugbyPass said: "We are extremely excited to announce that Super Rugby Aotearoa is returning to action live on RugbyPass, with brand new subscription packages available tomorrow so you can get sorted ahead of kickoff this Friday 26 February 2021."
The service will "provide access to live matches, plus highlights, condensed games, and expert opinion and analysis from the RugbyPass team."
The 2021 season kicks off on Friday 26 February, for the full schedule visit Super Rugby NZ.
In which countries in Asia will Super Rugby Aotearoa be available?
Afghanistan
Bangladesh
Bhutan
Brunei
Burma (Myanmar)
Cambodia
China
Hong Kong
India
Indonesia
Iran
Iraq
Jordan
Kazakhstan
Kyrgyzstan
Laos
Lebanon
Macau
Malaysia
Mongolia
Nepal
North Korea
Pakistan
Palestine
Philippines
Qatar
Saudi Arabia
Singapore
South Korea
Sri Lanka
Taiwan
Thailand
United Arab Emirates
Vietnam
Access to the RugbyPass platform will be geo-blocked for territories that already have rights-holding broadcast agreements in place: Australia (Nine/Stan), New Zealand (Sky TV), South Africa (SuperSport), South America (ESPN), Pacific Islands/PNG (Digicel) and Spain (Telefonica).
How much does the RugbyPass Super Rugby Aotearoa package cost in 2021?
RugbyPass says the Full-Season passes provide access to all 21 matches and cost £34.99/€39.99/$49.99.
Weekly passes provide access to 2 matches on a specific weekend and cost £6.99/€7.99/$9.99.
You can see more information here.
A number of users have already inundated the RugbyPass social media pages with questions about the eligibility of the current subscriber packages.
There is also a mixture of relief and frustration from fans at the packages, and being able to watch this season, expressed in the comments.
Watch Rugby in Asia in 2021
---
Trending Now