RWC 2023 Match Schedule Announcement
Posted On February 19, 2021
---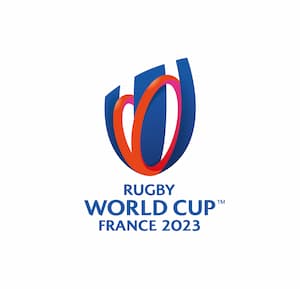 The official Rugby World Cup (RWC) France 2023 match schedule will be announced Friday 26 February 2021, with a live stream on France 2023 social platforms, the organisers have announced.
The Rugby World Cup 2023 Pool Draw was held on 14 December 2020 at the Palais Brongniart in Paris, and on the 26th of February 2021, the match schedule announcement will confirm the dates and venues of the competition's 48 matches across France.
How to watch the RWC 2023 Match Schedule Announcement?
The RWC organisers are making a live stream available at 11:00 (GMT) on the Rugby World Cup France 2023's Facebook page and website.
The event will be hosted by French journalist Astrid Bard, and will include cameos from Claude Atcher (France 2023 CEO), Sébastien Chabal (France 2023 Ambassador) and several special guests.
France 2023 CEO, Claude Atcher said: "The match schedule announcement is an important milestone on the journey towards Rugby World Cup France 2023. It will be an opportunity to highlight the attractiveness of our host cities and regions, and it will also allow us to look forward to what will be intense moments of shared celebration. With Rugby World Cup France 2023, our entire country will vibrate to the beat of the tournament's incredible fixtures between the world's greatest rugby nations. See you on 26 February!"
Rugby World Cup 2023 Pools
Pool A RWC 2023
New Zealand
France
Italy
Africa 1
Americas 1
Pool B RWC 2023
South Africa
Ireland
Scotland
Asia/Pacific 1
Europe 2
Pool C RWC 2023
Wales
Australia
Fiji
Europe 1
Final Qualifier
Pool D RWC 2023
England
Japan
Argentina
Oceania 2
Americas 2
Asia Rugby Men's Championship 2021
At least one more Asian team could qualify in addition to Japan which has already secured its place.
First, either Hong Kong, Korea or Malaysia will need to claim the Asia Rugby Men's Championship (ARMC) between May-June 2021 (this could change due to COVID-19).
Then the winner will take on the Oceania runner up (Tonga or Samoa) for home and away playoff games.
The winner on aggregate will qualify for the RWC 2023 in Pool B (South Africa, Ireland, Scotland and Europe 2), while the loser will go to Final Qualification – Asia / Pacific 1 in the qualification tournament in 2022.
Rugby World Cup News
---
Trending Now