Rugby World Cup Hosts Look Locked In Until 2033
---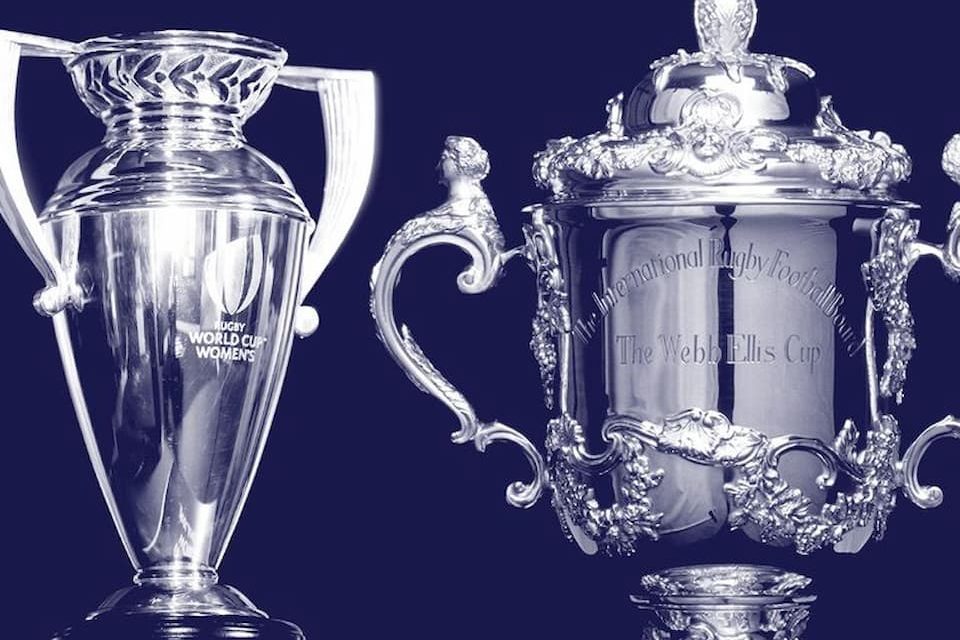 World Rugby confirmed that Australia is the preferred candidate for the Women's World Cup in 2029 which means the hosts for Rugby World Cups until 2033 look like they are locked in.
The news this week from World Rugby sees Australia as the preferred candidate to host the men's and women's fifteens Rugby World Cups in 2027 and 2029. The USA was announced earlier this year as the preferred candidate for the tournaments in 2031 and 2033.
Both countries are the only nations left in the bidding process to host the flagship rugby tournaments.
In November 2021, World Rugby had announced exclusive Preferred Candidate status for England to host RWC 2025, and Australia for Rugby World Cup 2027.
Possible Womens Rugby World Cup Hosts 2021-2033
The news means that the Rugby World Cup hosts for the next four tournaments of the women's game are set to be:
RWC 2021 (playing in 2022 in New Zealand)
2025 (England, Preferred Candidate)
2029 (Australia, Preferred Candidate)
2033 (USA, Exclusive Dialogue)
Potential Men's Rugby World Cup Hosts 2023-2031
2023 (France – Confirmed)
2027 (Australia, Preferred Candidate)
2031 (USA, Exclusive Dialogue)
Rugby World Cup Australia 2027 & 2029
The Australian government budget confirmed the bid to host Rugby World Cup 2027 and a bid for the women's Rugby World Cup in 2029 with $9.8m in funding already pledged by the Australian Government to support Rugby Australia's efforts.
Rugby Australia Chairman Hamish McLennan said of the bids: "We're delighted to be named preferred candidate to host Rugby World Cup 2029. This is a truly wonderful addition to our bid for Rugby World Cup 2027 and we would love to welcome the pinnacle event on the women's XVs calendar to our shores for the first time in 2029."
He added: "RWC 2027 in Australia would welcome two million attendees, including 200,000 international visitors, delivering $2.5 billion in direct and indirect expenditure for the economy and creating 13,300 equivalent FTE jobs. It would also attract 30,000 new participants to the game. This is an unrivalled opportunity to support the Australian economy and grow the game of Rugby in Australia and the Pacific."
World Rugby CEO Alan Gilpin said: "We are excited by Australia's vision and passion to work with World Rugby to deliver an exceptional Rugby World Cup in 2027 and now 2029, cementing the nation's status as being at the heart of the Rugby Universe for a three-year period."
Rugby Australia CEO Andy Marinos added on the hopes of hosting Rugby World Cup 2029: "Hosting the marquee event on the XVs calendar would provide a similar lift for the women's game here, presenting an aspirational pathway to young female athletes who can see a home World Cup as a genuine target on the horizon, while also encouraging further investment into development and infrastructure."
Australian Minister for Sport, Richard Colbeck, added that securing the Women's Rugby World Cup 2029 for Australia would "drive increased participation in physical activity by girls and women, and improve gender equality and social inclusion in sport."
Rugby World Cup USA 2031 & 2033
The United States' hopes of hosting men's and women's Rugby World Cups in 2031 and 2033 were boosted with support from their government which introduced a congressional resolution expressing support for the bids.
The US is in "exclusive targeted dialogue" to host the RWC 2031 with World Rugby, and should be confirmed by May 2022 following the half a billion dollars and support from the White House. The bid plan includes using both NFL and College stadiums in the US for the tournaments.
World Rugby CEO Alan Gilpin told The Guardian "We're not talking to anybody else about Rugby World Cup hosting in 2031 and 2033. It doesn't mean it's a done deal … but it means that we strategically believe we can deliver the right outcomes with this hosting plan."
You can read more in our previously published articles outlining the bidding process and the amendments here.
World Rugby News
---
Trending Now