Shine On! Kids Rugby Extravaganza
---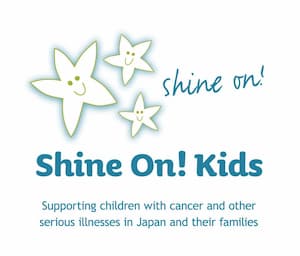 The Shine On! Kids Rugby Extravaganza has been announced to take place in October in Tokyo, Japan. It is one of a number of rugby-related events announced in Asia as part of the Rugby World Cup 2019 in Japan.
What is the Shine On! Kids Rugby Extravaganza?
Shine On! Kids said via their Facebook page: "Shine On! Kids is bringing you a rugby feast featuring Rugby World Cup-winning legend, Joel Stransky (and others to be announced). There will be interviews, presentations, panels, and discussion around which teams will prevail in the coming weeks. Hear from the legends and enjoy delicious gourmet food and drinks all night long."
The event benefits Shine On! Kids (NPO) and their programs to "help sick children and their families across Japan."
Who will be attending?
Joel Stransky
Former Springbok World Cup Winning flyhalf Joel Stransky has been confirmed as the main guest at the rugby extravaganza. Stransky famously scored the drop goal at the 1995 Rugby World Cup in South Africa in extra time.
Sir John Kirwin
The All Black scored 35 tries in 63 tests for New Zealand and he won the first Rugby World Cup in 1987. He has also been a coach at the Blues (super Rugby) as well as the Japanese and Italien national teams.
David Campese
Campese scored 315 points over a 14-year test career for the Wallabies (Australis). He was named Player of the Tournament for the 1991 Rugby World Cup, which he won.
Takaro Miuchi
Miuchi was a Japanese national team rugby union player, who captained the Brave Blossoms in 45 of his 48 test matches. He also played at the RWC in 2003 and 2007, and he is currently coaching for Hino Red Dolphins.
Émile Ntamack
A former French national team player, he played at the RWC in 1995 and 1999. He also was the first man to lift the Heineken Cup, winning inn 1996 and again in 2003.
Andy Gomarsall
Gomarsall won the Rugby World Cup in 2003 and played in 2007. In his career, he played for 7 premiership clubs over 17 years. He was awarded an MBE for services to Rugby in 2004.
More guests are set to be announced. You can follow the event online here.
Who are Shine On! Kids?
Shine On! Kids says it is dedicated to making life better for kids with cancer in Japan and their families. It has been registered as a Non-Profit Organization under the laws of Japan since July 2006 and is supported entirely by private and corporate donations.
The organization was started by Mark and Kim Ferris, whose son Tyler passed due to leukaemia, and they wanted to "create something positive for families going through what they had endured."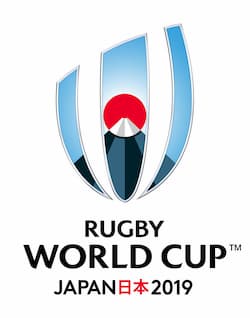 Rugby World Cup 2019 events
We have tracked a number of events due to take place leading up to or around the time of the Rugby World Cup in Japan.
The British Chamber of Commerce Singapore is hosting a Rugby World Cup Gala Dinner 2019, the Seoul 2019 Rugby Charity Dinner is due in August and the England Rugby Dinner in Hong Kong is also in October.
*Updated 16th October 2019
Other news on Rugby in Asia
---
Trending Now