Should they stay or should they go: Sunwolves and Super Rugby
---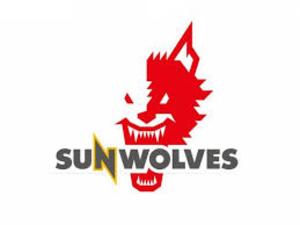 After weeks of speculation, many rugby media outlets today have reported that the Sunwolves are set to be dropped from the Super Rugby tournament.
The fate of the Sunwolves franchise has been in some doubt, and the speculation reached a crescendo today that the Japanese-based rugby team will be let go from as early as 2020. However, as we saw recently with the World Rugby Nations Championship rumours and subsequent changes to the concept, nothing is yet set in stone.
What are the media saying about the Sunwolves exit?
Stuff.co.nz
Stuff has said that "The Japanese team was expected to be informed of their fate via phone hook up on Wednesday afternoon." The new Super Rugby comp will feature a round-robin format with 14 teams. In addition, due to the current broadcast deal, the Sunwolves will be removed after the 2020 season.
The Roar
The Australian based rugby site added, "How the team will manage to play out this season and all of next season in the knowledge they're set to be axed remains unclear."
RugbyPass
The rugby streaming website, popular in Asia reported that "A spokesperson for the Sunwolves told The Australian that they had been asked to pay a Super Rugby participation fee, something which is not asked of other franchises."
Sport.co.za
The South African sports outlet cited other reasons from reports saying "All of the participating nations in Super Rugby have been financially propping up the Sunwolves in the hopes of luring more revenue from the untapped Asian market….It had been hoped that after two or three seasons, cashed up Japanese companies would back the Sunwolves and make them independently sustainable, but that has not materialised."
What is the reason for the Sunwolves being axed from Super Rugby?
All of the media outlets pointed their digital fingers at South Africa and SA Rugby as being the cause.
The rumours are that SA bemoans the travel time and lack of viewing figures for the games against the Sunwolves. Other speculation says that Japan backing the French Rugby World cup bid for 2023 could be another spiteful reason. RugbyAsia247 would like to think this is mere speculation.
We found no comment from SA Rugby.
Where to next for the Sunwolves?
SANZAAR (South Africa, New Zealand, Australia and Argentina Rugby) have said they will issue a statement on the 'future of Super Rugby' at 2pm (AEDT) on Friday. The timing of the Sunwolves being culled from Super Rugby is very odd with the Rugby World Cup in Japan in 2019.
In an interview with The West, Robbie Deans has talked up the Asian region and the huge benefits and growth opportunity for rugby, especially with the imminent Global Rapid Rugby.
It would be a safe bet the JRFU will be looking for an opportunity for the Sunwolves in GRR if Friday does confirm the team has to exit Super Rugby, despite recent suggestions another Japan-based team could be in the works.
---
Trending Now