Teams set for Asia Rugby Women's Championship 2019
---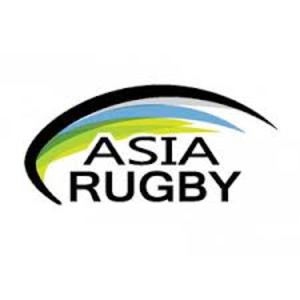 The four national women's rugby teams set to compete in the Philippines have announced their squads and are ready to compete this week to be the Asia Rugby Women's Division 1 champion: Philippines, Singapore, India and China.
Road to Women's Rugby World Cup 2021
The winner of the ARWC this week will also compete in a playoff game against Kazakhstan in 2019. This will determine who will be promoted to play in Asia Rugby Women's Championship in 2020 and earn the right to try and qualify for the Women's Rugby World Cup in 2021 in New Zealand.
Singapore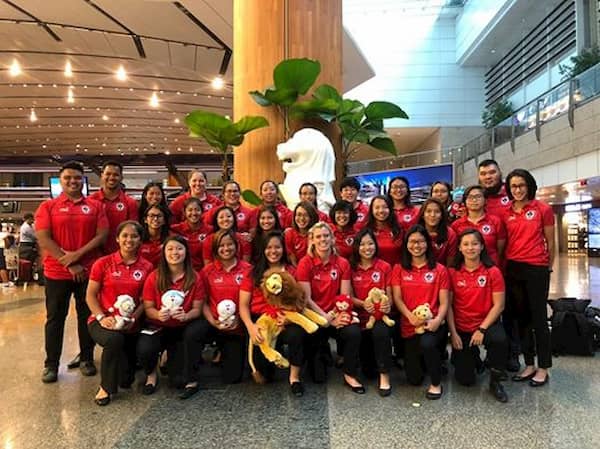 Singapore goes into the week as the top-seeded and highest ranked team aside from China,  and they won the competition in 2018. The final squad are confident of repeating their success.
Full Singapore ARWC 2019 squad
Ang Yiu Lee, Koh Mei Giet, Ling Xing Ping, Mery Ong, Rachel Wang Yun, Shannen Tan Li Ying, Tan Yi Ning Dawn, Woo Xue Li Annabel Bernadette, Demi Yong Qian Qian, Chen Jiajia, Bettina Jane Holyman, Chen Jiemin Anna, Jackie Lea Osborne, Anggit Fernanda, Joyce Lim Hui Min, Daphne Alexandria Lai Fen-Ting, Nicole Tan Zhi Yu, Ong Liyana Ilyas, Phua Lu En Esther, Tse Min Yan, Goh Xin Yi, Zheng Yiting, Wong Nilin, Nur Sabrina Binte Azme, Huan Arra Heloise Castro, Lim Zhi Qing Denise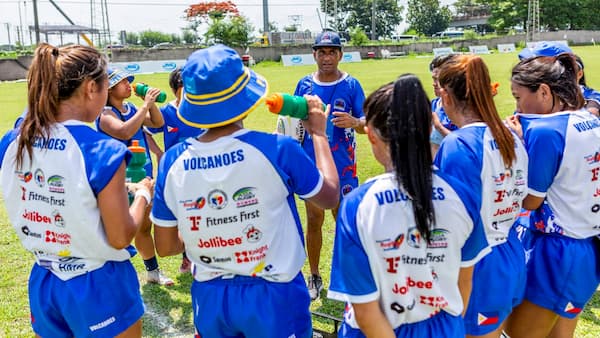 Philippines
The Lady Volcanoes 15s will enjoy home crowd advantage this week during the 2019 Asia Rugby Division 1 Women's Championships and will look to emulate the success of the men's team, who won their Division 1 title recently.
"We hosted the Asia Rugby Men's Championships last year when the request came to look to host the Women's Championships, we decided we wanted to be able to give the same opportunities for our women's to play on home soil," said Jake Letts, General Manager for Philippine Rugby. Letts added "Women's Rugby in Asia is consistently growing and attracting more women and girls to play. It's an exciting era for our sport. It's also positive to see each nation evenly contested in this competition. It's going to be close between all matches and exciting to watch".
The Philippines lady Volcanoes have in their squad some very experienced rugby players including Rassiel Sales, Sylvia Tudor, Acee San Juan and Aiumi Ono.
China
Very little has been announced about the squad, online or via Asia Rugby. They did not compete in last years tournament but their current World Rugby ranking of #24 places them higher than all the other teams competing in 2019.
India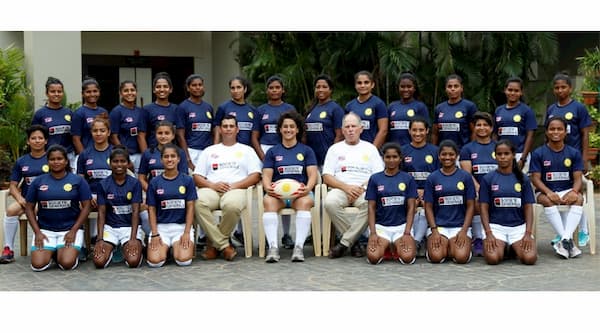 The 2019 Société Générale Indian National Women's Rugby team includes a squad of 26 players and are coached by a South African contingent including famous ex-Springbok Naas Botha.  Commissioner-cum-Secretary, Sport and Youth Services, Government of Odisha, Vishal K Dev said "I congratulate the players on their selection to the national team and wish them the very best for their tournament. Their determination and relentless spirit is admirable and inspiring for other young women in sports disciplines.
Head Coach Ludwuiche Van Deventer, said, "I am proud of the players and believe last few days at the camp, they have demonstrated great passion and commitment to advance their skills and this tournament could be a great platform to showcase them."
The Indian ladies XVs played their first-ever international XVs rugby test matches in last years tournament.
Full Indian ARWC 2019 squad
Himani Dutt (Delhi), Sultana Khatun (Delhi), Shikha Yadav (Delhi), Priya (Delhi), Lachmi Ekka (West Bengal), Jyoti Choudhry Delhi), Asha Oraon (West Bengal), Sangeeta Bera (West Bengal), Ramneek Kaur (Punjab), Chanda Oraon (West Bengal), Gohar Ara (Delhi), Meerarani Hembram (Odisha), Rajani Sabar (Odisha), Sweta Shahi (Bihar), Namita Bhoj (Delhi), Priya Baisla (Delhi), Ludwiche Van Deventer (Asst. Coach, South Africa), Vahbiz Bharucha (Captain, Maharashtra), Naas Botha (Head Coach, South Africa), Neha Pardeshi (Vice Captain, Maharashtra), Neha Sinandi (Delhi), Sweety Chaudhary (Bihar)Laxmipriya Sahoo (Odisha), Parbati Kisku (Odisha), Sheetal Sharma (Delhi), Hupi Majhi (Odisha), Sumitra Nayak (Odisha), Subhalaxmi Barik (Odisha)
ARWC 2019 seeding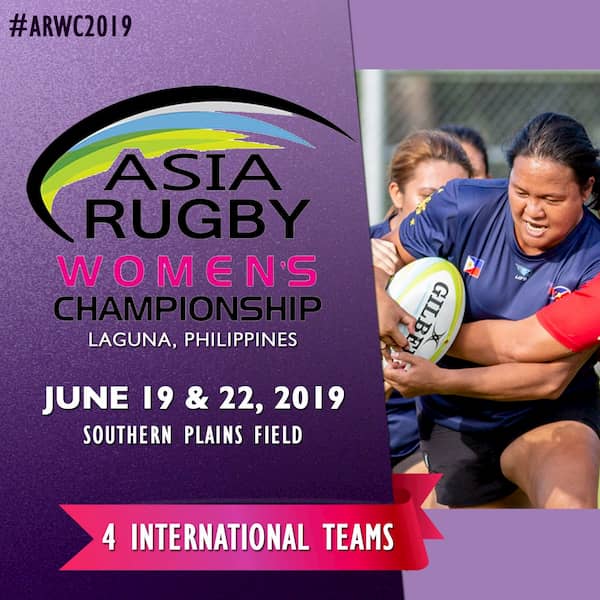 Singapore
Philippines
China
India
World Rugby standings
Kazakhstan (17)
China (24)
Singapore (33)
India (47)
Philippines (53)
Source: World Rugby
2019 Fixtures ARWC
Round #1
Date: 19th June 2019
Game #1: Singapore vs China
Game #2: Philippines vs India
Round #2
Date: 22nd June 2019
Winner game #1 vs Winner game #2
Venue: Southern Plains Field, Laguna, Philippines
---
Trending Now