What Have The Brave Blossoms Players Been Saying At RWC 2023?
Posted On September 9, 2023
---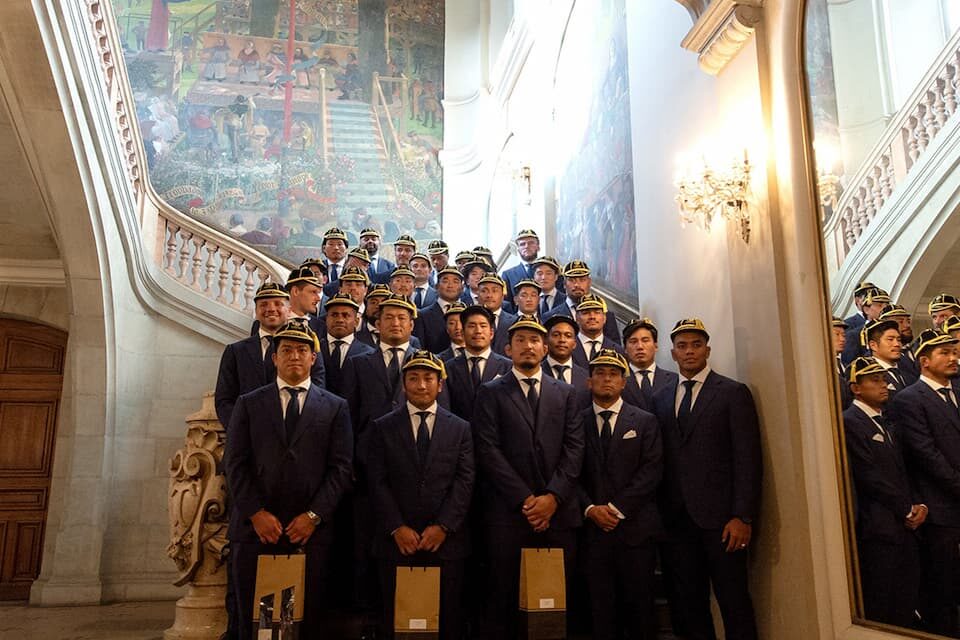 With all of the preparation behind each team, the Rugby World Cup 2023 finally gets underway on Friday 8th September, with the Japanese Brave Blossoms players involved in one of three matches on Sunday 10th September in France.
All eyes might be on the opening ceremony and the France versus All Blacks mouthwatering opener but the Japanese players will be looking forward to getting their own campaign underway with a positive start against Chile.
Feature Photo Credit: World Rugby
Kotaro Matsushima is the only Japanese player with experience of playing in France after he secured a move to the Top 14 side ASM Clermont Auvergne based on his performances at RWC 2019. As he enters his third Rugby World Cup – this time listed as a fullback – he told World Rugby that even though results did not go their way in the RW C warm-up matches he is confident of their chances.
The Japanese star felt "It was so hot that we couldn't do well in attacks in some parts, and we were playing those matches while doing very tough training, too. So, there were moments when we couldn't move as much as we wanted or we had to during the game. In the recent training sessions [after the RWC 2023 squad was named], we played smoothly without making mistakes even in the high heat."
Matsushima picked up his 50th test cap for the Brave Blossoms in August 2023.
Talismanic Michael Leitch talked up the Brave Blossom's ambitions for RWC 2023 at the team's Welcoming Ceremony and asked if he thought they could do as well as the quarterfinals which they reached for the first time at home at RWC 2019, responded; "Do the same but better. We're looking at winning the World Cup. Anything can happen, red cards can happen, so our focus is on playing against Chile, England, Samoa, then Argentina and see who we face after that. Our intention is to win the World Cup."
South African-born Lappies Labuschagné added, "The pool stages will be really important for us, we want to do really well. From there, we'll take it match by match and want to go all the way obviously. But, for now, get through the pool stages and see if we can get some good performances on the field."
Labuschagné said of the excitement of being in France for RWC 2023, "Since we've set foot in France, you can feel the buzz, the excitement. As a team, we're excited and looking forward to the tournament – there's a lot to be excited about."
Dylan Riley, who will feature at centre for the Brave Blossoms echoed Leitch's comments about the team's aspirations. "Nerves are going to be there but we've got to trust each other and trust what we're building towards, which is to win the World Cup. We'll look to start that this weekend."
Riki Flutey, joined the Men's team as a skills coach after a playing career which saw him gain experience in Japan for Ricoh in 2012-14, as well as in Europe for London Irish and Wasps and France with Brive. He understands the importance of team culture and said of Japan's preparations, "When rugby teams tour, it's important you grow a really strong culture. That's one of my roles and responsibilities. If we're enjoying each other's company, we're having fun off the field, then we know when we come on to the field we're connected and we're going to play for each other, as well as our fans."
Following the Brave Blossoms meeting with Chile at Stadium de Toulouse on Sunday, Japan will face England, Samoa and Argentina in what looks to be one of the most competitive pools in the tournament.
Rugby World Cup 2023 –  What You Need To Know
---
Trending Now