World Rugby Finally Announces Sanctions For Russia & Belarus
---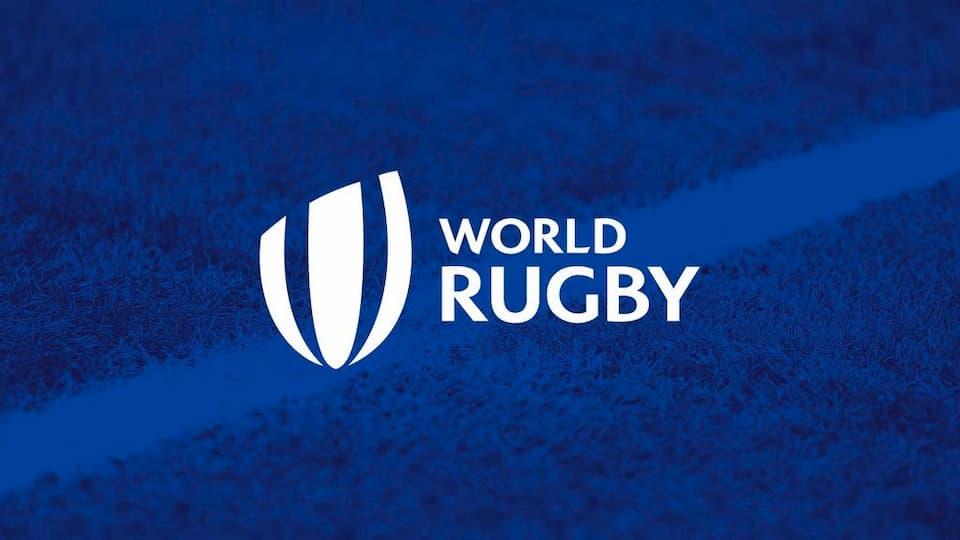 Following a turbulent week with the invasion of Ukraine, the sporting world was one of the first to react, and World Rugby has now announced sporting sanctions for Russia and Belarus.
World Rugby announced on 28th February 2022 its "condemnation of Russia's aggressive invasion of Ukraine and the facilitation of this action by Belarus. The global rugby family is united in standing in solidarity with everyone affected by these deeply disturbing events and joins the global community in calling for the restoration of peace.
The World Rugby Executive Committee has  decided to "protect the rugby family and take a strong stance against the conflict in line with recommendations by the International Olympic Committee (IOC):
The full and immediate suspension of Russia and Belarus from all international rugby and cross-border club rugby activities until further notice.
The full and immediate suspension of the Rugby Union of Russia from World Rugby membership until further notice.
There has been a muted response in Asia and no word from Asia Rugby or Unions in the region that we have seen.
Europe Rugby sanctions Russia and Belarus
Although Europe Rugby took action before World Rugby, following the WR announcements Europe Rugby made an additional statement and that it suspended "with immediate effect representatives from Russia and Belarus Rugby Unions of any representation of Rugby Europe and of their official positions until further notice."
This includes Board members, members of the committees and sub-committees, match officials, educators, and any other official position."
Suspend with immediate effect Russia and Belarus Rugby Unions from all Rugby Europe activities until further notice.
Authorise the Rugby Europe executive team to investigate the relocation of events that were supposed to be held in Russia.
This includes:
2022 Snow Rugby Championship
2022 Beach Rugby Championship
A leg of the 2022 7s Men and Women Championship
U18 Championship (XV)
Club Sevens Championship
Specific decisions around the implications for the various competitions that will be impacted as a result of this will be communicated in due course, in consultation with World Rugby.
Rugby Europe would like to reiterate that it fully condemns the ongoing Russian military invasion of Ukraine and stands united with the sporting world in calling for the restoration of peace. Rugby Europe reiterates its unequivocal support to the rugby community and the people of Ukraine.
World Wheelchair Rugby
On March 4th, 2022, WWR also released a statement, saying: "WR Board has today decided that Russian national wheelchair rugby teams and officials will not be permitted to participate in WWR licensed competitions. In a related decision, the Board further decided that WWR events hosted in Russia or Belarus will not be licenced by WWR. These decisions are to be implemented with immediate effect with the ongoing situation under continuous monitoring."
Belarus are not members of WWR.
Sporting World Sanctions Russia
World Rugby added that the decision was taken "with the interests of rugby's values of solidarity, integrity and respect at heart. World Rugby also remains in contact with colleagues at the Ukraine Rugby Federation and has pledged its full support to the rugby community in the country."
Over the past week, Europe Rugby had already made an announcement and cancelled some fixtures involving Russia, saying "Rugby Europe has decided to immediately suspend the organisation of Rugby Europe events, tournaments and matches on Russian soil until further notice. This concerns any age or gender category, national or club teams."
Although FIFA initially did not take a hard stance, UEFA, removed Russia as the host of the 2022 Champions League and other national teams have refused to play Russia in World Cup Qualifiers, notably Poland, Sweden, and the Czech Republic. Over the past 12 hours, FIFA and UEFA have now suspended all Russian international and club teams from competitions.
The International Olympic Committee has urged sports bodies to cancel or move all events they plan to hold in Russia and Belarus and stop using the countries' flags and national anthems.
The Formula One Grand Prix in Russia has been suspended while a number of individual athletes have spoken out across other sports, including Russian tennis, soccer and ice hockey players. Other sports to have announced sanctions include swimming, chess and judo.
Global Rugby
---
Trending Now