Rugby World Cup Sevens 2022 Dates and Qualification Pathways Announced
---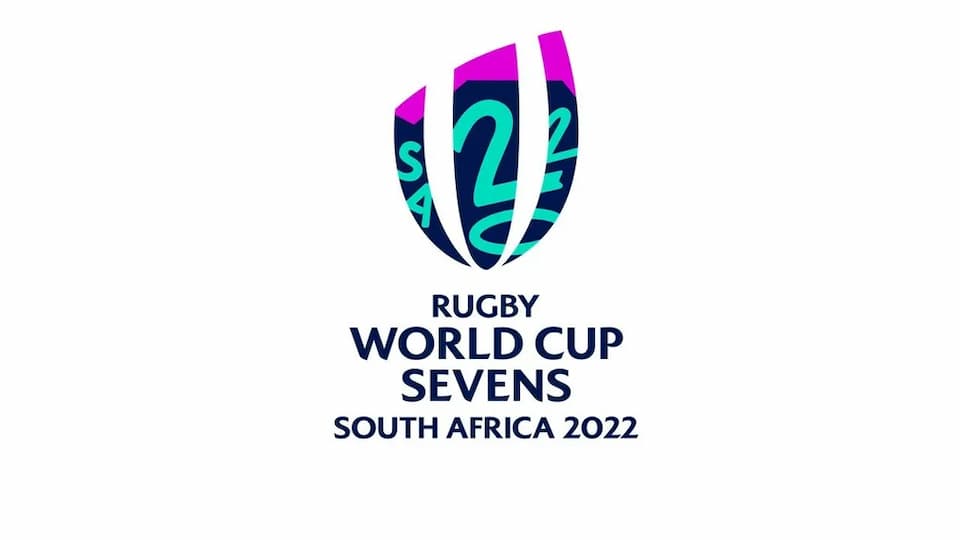 The Rugby World Cup Sevens 2022 dates have been confirmed as 9-11 September 2022 while the new pathway qualification was also confirmed by World Rugby on May 18 2021.
Cape Town will be hosting the top 24 men's and 16 women's teams at the RWC Sevens 2022 at the Cape Town Stadium.
World Rugby Chairman Sir Bill Beaumont said: "This is an exciting time for rugby sevens with less than 70 days to go until the upcoming Olympic Games in Tokyo and now with Rugby World Cup Sevens 2022 also on the horizon.
South Africa has a rich history in hosting world-class international rugby sevens events, and we anticipate that Rugby World Cup Sevens 2022 will once again raise the bar for this unique tournament and be like no other."
How do teams qualify for RWC Sevens 2022: Cape Town
World Rugby has confirmed that the top eight men's teams and top four women's teams from the RWC Sevens 2018 in San Francisco, USA, have already secured automatic qualification for the tournament in 2022.
Of importance, is to note that the HSBC World Rugby Sevens Series "will no longer form part of the qualification pathway for Rugby World Cup Sevens." Regional qualification is expected to start in August 2021 with further details to be announced at a later stage.
Qualified Teams: Rugby World Cup Sevens 2022
These teams have qualified based on their performance from the previous RWC Sevens in San Francisco in 2018:
Women's Rugby 7s
New Zealand (defending champions)
France
Australia
USA
South Africa's (qualify as the host nation)
Men's Rugby 7s
New Zealand (defending champions)
England
South Africa
Fiji
Argentina
USA
France
Scotland
Other national rugby 7s teams will have the opportunity to qualify via their respective regional tournaments held in Europe, Oceania, Asia, North America, South America, and Africa.
There are still 16 places available in the men's tournament and 11 in the women's from these regional competitions and more details can be found on the new RWC Sevens website.
Asian Qualifying: RWC 2022 Sevens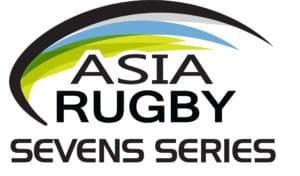 Asia will have four teams represented from the 2021 Asia Rugby Sevens Series at the RWC 2022 in Cape Town. The winner and runner-up for both the women and men will gain automatic qualification to the Rugby World Cup Sevens, so the teams will have everything to play for.
Currently, Asia Rugby has the three legs of the Asia Rugby Sevens Series 2021 listed to take place in August and September 2021 but their website calendar has not been updated for some time.
You can see more in our guide to the rugby tournaments taking place in Asia in 2021:
28-29 August – Asia Rugby Sevens Series Leg 1: Incheon, Korea
11-12 September – Asia Rugby Sevens Series Leg 2: Huizhou, China
25-26 September – Asia Rugby Sevens Series Leg 2: Colombo, Sri Lanka
Rugby World Cup 7s 2022 Branding
The brand for the sevens rugby tournament was developed by World Rugby and SA Rugby, and "radiates unity, energy and passion and celebrates the spirit of rugby sevens that will ignite Cape Town's finest rugby stage" said World Rugby.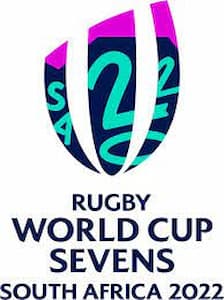 World Rugby Chief Marketing Officer Marissa Pace today added "Our goal is to ignite Rugby World Cup Sevens 2022 with a bold event mark, reflecting the fast pace and dynamic play of Sevens, but also the vibrancy of Cape Town and South Africa.
With Table Mountain at the heart of the new logo, our team has also included elements within to represent both the event year and the iconic Cape Town Stadium."
RWC Sevens 2022 Tickets
World Rugby said at this stage, details of the ticket sales launch will be announced later in 2021.
Rugby World Cup Sevens 2022 Dates
Dates: 9-11 September 2022
Venue: Cape Town Stadium, South Africa
Rugby Sevens News
---
Trending Now