World Rugby And AFLD Partner To Ensure A Fair Rugby World Cup 2023
Posted On August 13, 2023
---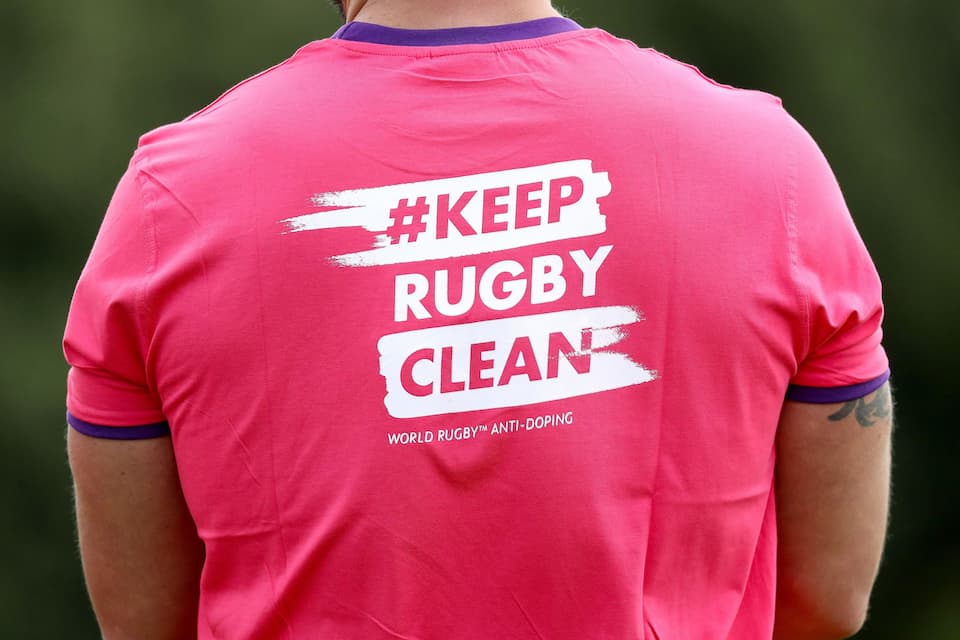 Less than a month until The Rugby World Cup 230 gets underway in France, World Rugby and AFLD, the French National Anti-Doping Organisation, have announced their anti-doping testing programme which is intended to ensure a clean and fair tournament. 
The pinnacle of men's rugby will also be a celebration of the 200th anniversary of the sport in France, with a star-studded opening ceremony expected in Paris on September 8th 2023.
AFLD will be the RWC 2023 tournament official Sample Collection Agency and provide independent sample collection and provide qualified and experienced sample collection personnel for the duration of the tournament from 8th September to 28th October 2023.
World Rugby Chairman Sir Bill Beaumont said: "Rugby World Cup 2023 will be a great celebration of what rugby does best: bringing people together around an amazing spectacle on and off the pitch. In the sport's 200th anniversary, we will remain true to our core values of passion and integrity and the collaboration with French experts AFLD will help us keep a level playing field for all participating teams."
RWC 2023 – "Keep Rugby Clean"
Promoting a level playing field for all, World Rugby in collaboration with the France 2023 organising committee will implement a specific awareness campaign during the tournament on 23-24 September 2023 during the "Keep Rugby Clean" weekend.
AFLD – Rugby World Cup 2023
AFLD has worked regularly on major sporting events with international federations such as UEFA, FIFA, World Athletics and UCI and World Rugby and their approach is based on the latest science and intelligence available that includes in and out-of-competition testing.
Laboratoire AntiDopage Français (LADF), a WADA-accredited laboratory in Paris, will be used for the testing and analysis of blood and urine samples – and all participating rugby teams will be regularly tested as part of World Rugby's global and ongoing anti-doping programme.
The testing programme uses intelligence and biological passport data to focus on doping risk, and samples are stored to allow for reanalysis as science evolves.
World Rugby has already collected over 2500 urine and blood samples in 2022 from over 60 nationalities and is well into its 2023 testing programme which focuses heavily on the 20 teams participating in the 2023 edition of RWC.
AFLD Testing Director Francesca Rossi said: "It is a pleasure and an honour for AFLD to offer its expertise and human resources to carry out World Rugby's anti-doping programme in the best possible way. We are already collaborating with World Rugby colleagues on a regular basis, including on education aspects, and we are confident that everything will be handled perfectly to achieve our joint goals."
Rugby World Cup 2023 News
---
Trending Now