Yomitan Sevens Rugby Japan 2020
Posted On August 23, 2019
---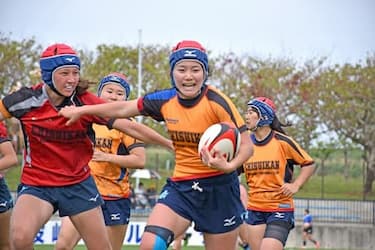 The Yomitan Sevens rugby tournament only for women dubbed, "Women's Rugby Friendly Tournament" has been confirmed and set to take place in March 2020 in Japan.
On the tournament's website, it says: "The rugby game event YOMITAN SEVENS was held between February 24th to 25th 2018 at Yomitan village, Okinawa. Many teams and individual players joined from Fukuoka, Kumamoto, Okinawa, Kanagawa, Americans who serve in Okinawa. We had such a good time together as co-event of international women's sevens "OKINAWA SEVENS" last year. All women who enjoy playing rugby, please come and join us! Any team or individual participants are welcome."
Yomitan Sevens 2020
There are some minimal criteria for any interested female rugby players, but it appears you can register as a team or an individual and play at the 7s rugby tournament.
Eligible rugby players
  Advance Registration System
  Team participation and individual participation
  Women only
  Over 16 years old
Which teams will play the Yomitan Sevens 2020?
Some teams have tentatively expressed interest according to the tournament organisers.
Tokyo SANKYU Phoenix Rugby Club (Tokyo)
Ryukyu Island Girls RFC (Okinawa)
Interested players and teams can find more information on registration and pricing-tour package option on the 7s rugby tournament website.

---
Trending Now