All Blacks Legends Long Lunch 2020: Bangkok
Posted On February 17, 2020
---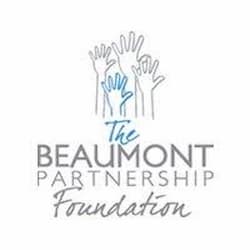 The All Blacks Legends Long Lunch 2020 is due to be held in Bangkok, Thailand on March 13th at the Radisson Blue. The annual event is organised by the Beaumont Partnership Foundation and the funds raised are used to support the Ruam Pattana School.
Update: All Blacks Legends Long Lunch – Postponed
The organisers of the event, announced on March 5th that the luncheon had to be postponed due to coronavirus.
"It is with bitter disappointment I send this email correspondence to advise that due to the uncertainty surrounding the Covid 19 Virus and the ongoing impact the virus has, both Nationally and Globally. After considerable dialogue with the former AB's reluctantly, the decision has been made to POSTPONE the Friday 13th March event until a later date in the year. We will be working with the former All Blacks to lock in a date (s) so that we can provide as much notice to you as soon as practical."
Guest wanting to know more or about tickets and refunds can email the organisers.
All Blacks Legends Long Lunch 2020
Five former All Blacks are the special guests in 2020. The lunch will help the Beaumont Partnership Foundation to help raise money used towards supporting the developments within the Ruam Pattana school and it's sustainable development programmes.
The aim in 2020 is to raise 500,000 Baht (around $17,000 USD) at fundraising events this year.
The All Black guests this year are set to include:
Olo Brown: 69 All Black appearances
Charles Reichelmann: 6 All Black appearances
Robin Brooke: 69 All Black appearances
Steve McDowall: 81 All Black appearances
Kees Meeuws: 42 All Black appearances
The former rugby internationals will also spend some time during their 10-day stay in Thailand with 4 international schools to help facilitate rugby and coaching sessions; ISB International School, NIST International School, Pattana International School of Bangkok, and Shrewsbury International School).
What is the Beaumont Partnership Foundation?
The All Black Legends lunch is a fundraising activity "that aims to support education for underprivileged  Thais in Chaiyaphum" say the Beaumont Partnership Foundation organisers.
The Beaumont Partnership Foundation was established in 2008 to "to embark upon socially responsible initiatives. One of these was the development of the Ruam Pattana School, a school for underprivileged Thais. As a result, the Foundation began its "Change Through Education" program.
The school enables students to study with pathways to tertiary and vocational education and the main objectives of the Foundation are:
To serve needy communities and provide education to ordinary rural children free of charge.
Provide education which enables the students to maximise their potential.
2019 All Black Legends Lunch
In 2019, the Legends lunch included former All Black guests Olo Brown, Robin Brooke, Steve McDowall and Charles Riechelmann.
All Blacks Legends Long Lunch 2020 details
Venue: Raddison Blu, Bangkok, Thailand
Date: New Date TBC*
Please contact the organisers for more information and ticket enquiries (see event poster).
See more news from Asian rugby
---
Trending Now