COBRA 10s Rugby International 2020
Posted On February 12, 2020
---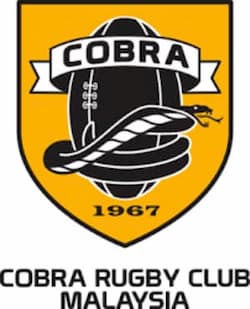 The COBRA 10s Rugby International 2020 has been confirmed to run from November 7-8 and it will be the 50th edition of the famous tournament.
Update:
On April 6th, the organisers announced the tournament had been cancelled due to COVID-19. They said, "The Club, with much regret, has decided to postpone the 50th COBRA 10s to 2021. Dates will be finalised later.
COBRA 10s Rugby International 2020
The 10s rugby tournament has been well attended over the years by some of the best clubs and players in world rugby. It is revered for introducing rugby tens to the world in 1967.
The organisers have said: "This is a special edition of COBRA 10s and we are trying to bring all the Champions, the longtime participating teams back and a few formidable sides into the C10s family."
There is speculation some prize money will be on offer, but this will be confirmed at a later date.
Team registration 2020 COBRA 10s
Rugby ten teams entering the competition in Malaysia will be provided with accommodation, transport between the ground and hotel, some meals and time to train and prepare. Interested teams have until May 10th 2020 to confirm their attendance and pay a deposit.
Who plays at the COBRA Tens?
In recent years, top rugby teams such as Daveta (Fiji), Borneo Eagles and Penguins RFC have gone on to win the Cup. Generally, sixteen teams are split into pools of four on day one of the rugby tournament.
In 2019 however, due to tournament conflicts with other rugby tournaments in the region and RWC 2019, 12 teams including 5 Asian rugby squads and rugby teams from South Africa, Australia and New Zealand competed.
Date: 7-8 November 2020 (Cancelled)
Venue: Petaling Jaya Stadium, Malaysia
Other rugby tournaments in Asia 2020
---
Trending Now