How has Coronavirus affected rugby in Asia?
---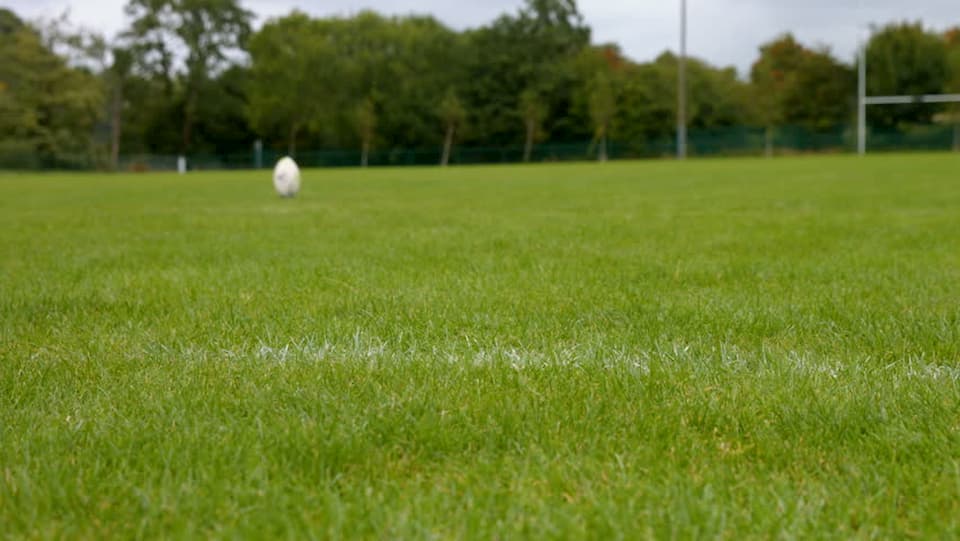 With the deadly outbreak of the Coronavirus in Asia, the source thought to be in Wuhan, China, rugby schedules and preparations around the region have been affected.
Of course, it's insubstantial compared to the mounting loss of human lives, but we look at how Asian countries are dealing with the outbreak and we look at how has Coronavirus has affected rugby in Asia in 2020 so far.
February 2020
Updated Feb 13-14th 2020:
The virus was given the official name COVID-19 in February 2020.
HK and Singapore 7s postponed, confirmed on Feb 13th 2020.
Kowloon RugbyFest postponed- Date TBC
All Girls International Rugby Sevens 2020 postponed – Date TBC
KL Tigers International Tens 2020 postponed -Date TBC
Japan Top League and Super Rugby Sunwolves players advise having minimal contact with fans
Updated 19th Feb 2020:
Asia Rugby Women's Rugby World Cup 2021 qualifiers postponed from March to May (provisional).
Updated 25th Feb 2020:
Bangkok International Tens sees a number of teams drop out although the tournament is still going ahead. Rugby sides from Vietnam and Japan, in particular, are absent in the latest announcements.
Updated 26th Feb
March 2020
Updated 1st March 2020:
Thailand's wheelchair rugby team forced to pull out of the IWRF Paralympic Qualifiers in Canada.
Asia Rugby announces all if its tournaments will be postponed until at least the first week of June 2020.
Japan Top League matches put on hold for two weeks, now set to be played on March 21-22 and May 2-3. League commissioner Osamu Ota said further games called be called off.
Sunwolves announced their Super Rugby matches set for March 8 versus the Brumbies in Osaka and March 14 versus the Crusaders in Tokyo will take place in Australia.
Updated 4th March 2020:
Events planned in Japan to help prepare for the Olympic Games were cancelled including the wheelchair rugby and invitational sevens rugby.
Updated 5th March 2020:
All Blacks Legends Long Lunch 2020 scheduled for Bangkok on March 13th has been postponed. 
Jakarta Tens rugby tournament postponed from April.
The HKRU declared that the domestic rugby season is concluded.
Updated 13th March 2020:
On the back of the WHO (World Health Organisation) labelling Coronavirus a pandemic, Philippines Rugby puts the breaks on all rugby activities until at least April 18th 2020.
Manila Tens, as a result, is cancelled.
KL Highland Games forced to postpone dates.
Updated 14th March 2020:
Updated 15th March 2020:
Updated 19th March 2020:
Updated 21st March 2020
Updated 24th March 2020
Updated 25th March 2020
Updated 30th March 2020
April 2020
Updated April 7th 2020
The 50th Mercantile Rugby 7s, scheduled to kick off on 18th June, has been postponed indefinitely due to the COVID-19 pandemic.
Phuket Tens delayed– will try to aim for an October 2020 date.  The date for the 2021 Phuket Tens event is confirmed as June 25-27 2021.
Updated April 8th
Updated April 16th
Tokyo Olympics Sevens 2020 & Wheelchair Rugby Paralympics postponed
In late March 2020, the IOC (International Olympic Committee) finally announced the Tokyo Olympics & Paralympics 2020 are postponed until 2021 due to coronavirus pandemic.
China Rugby
Chinese social rugby has had to put the brakes on all activities with a number of clubs affected. The travel restrictions have also left players from clubs stranded in other cities and countries.  Most of the clubs who have social media such as Facebook have posted that training and season preparations have been delayed.
Guangzhou Rams RFC said on February 8th 2020: "Sadly, due to the outbreak of the novel coronavirus, the Guangzhou Rams RFC will be suspending training and social events until further notice. When it is safe to recommence club activities we will announce it on social media. Stay safe everyone and we look forward to being back up and running soon."
Another popular club, the Changzhou Giants RFC posted: "Due to the ongoing situation in China with the CoronaVirus, training for the 10s season is sadly delayed – with many Giants currently stuck either inside or outside of China! Stay tuned for updates on the 10s season!!! To all in China – stay safe everyone! Particular thoughts go out to Wuhan Baiji Rugby, who are sadly at the epicentre of the current situation!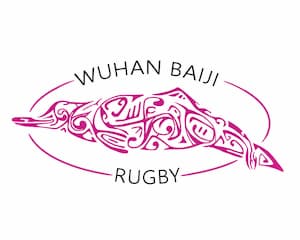 As the Giants mentioned, the Wuhan Baiji Rugby are in the middle of the crises. They themselves posted "As the club at the heart of the novel coronavirus, we are sadly forced to postpone the start of the rugby season until the situation resolves itself. To the players remaining in Wuhan and those quarantined across the world, stay strong! Wuhan, we are part of you!
Hong Kong Rugby
Domestic rugby season 2020
Hong Kong Rugby union initially suspended some club and youth training activities, and the virus outbreak spread at the same time as the HKRU was entering its vital semi-final and finals of the domestic women's and men's Grand Championships. These playoff games did go ahead over the past two weekends, but behind closed doors, with no fans permitted to attend. HKRU did Livestream the matches.
On March 4th, the HKRU said "The HKRU Board and Management have therefore decided that based on the continued closure of grounds and in support of the virus containment efforts the 2019/20 domestic rugby league is now concluded"
All mini, youth and schools rugby activities remain suspended in line with the school closures.
The University Sports Federation has announced that all their remaining sports events are cancelled, which means the tertiary rugby season has concluded.
Cathay Pacific HSBC Hong Kong Sevens 2020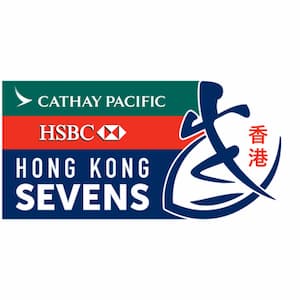 The incredibly popular HSBC Cathay Pacific HK 7s issued a statement on January 31st 2020. The HKRU, which jointly hosts the annual tournament with World Rugby, said: "In light of the emergence of the 2019 Novel Coronavirus (2019 N-Cov), the Hong Kong Rugby Union has curtailed its public match schedule for the coming fortnight and is advising the rugby community to maintain vigilant personal and environmental hygiene at present."
The tournament had to already field similar questions about cancelling due to the protests in HK over recent months.
However, on February 13th 2020 World Rugby announced that the Cathay Pacific HSBC Hong Kong Sevens 2020 and HSBC Singapore 7s would be postponed until October 2020.
New Dates: 16-18 October 2020
Kowloon RugbyFest 2020
As a result of the change of dates to the Cathay Pacific HSBC HK7s 2020, the social tournament has had to adjust too. They announced on February 13th:
"Following Hong Kong Rugby Union's protocols, we regret to inform you that the Tanner De Witt Kowloon RugbyFest will also be postponed until October 2020 (Date tbc). We are hopeful of your understanding and ongoing commitment to the tournament and we can assure you that plans are underway to make sure the Tanner De Witt Kowloon RugbyFest tournament and evening dinner will be as entertaining as ever. We look forward to welcoming you to Hong Kong in October 2020!"
All Girls International Rugby Sevens 2020 postponed
The All Girls International Rugby Sevens has also been forced to postpone its tournament which was due to be held the week before the Hong Kong Sevens main event.
The organisers said on February 14th: "Due to the ongoing COVID-19 situation in our region, it is with a heavy heart that the All Girls International Rugby Sevens 2020tournament has been postponed. We will be reaching out to our wider community with a new date in due course. For any questions please visit our website at www.agir7s.com."
Asia Rugby's Women's Rugby World Cup 2021 qualifiers
On February 19th 2020 Asia Rugby confirmed that the dates have changed for the Women's RWC 2021 qualifiers from March to provisionally May 2020. They said on their website:
"Following the decisions on 14 February to reschedule this year's Hong Kong and Singapore Sevens tournaments, in light of the SARS-CoV-2 outbreak, Asia Rugby, in coordination with its participating unions, is rescheduling the 2020 Asia Rugby Women's Championship in Hong Kong until the provisional dates of 8-12-16 May at the earliest."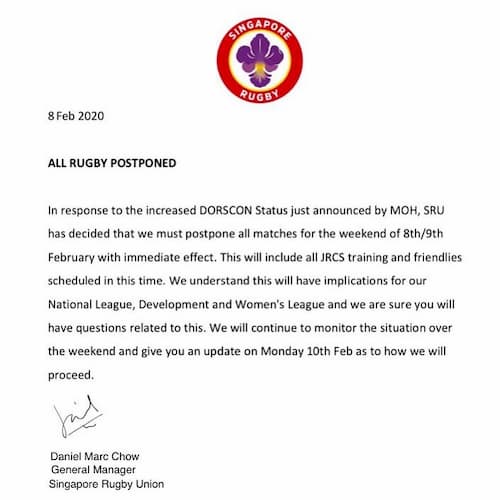 Singapore Rugby
Initially, the Singapore Rugby Union was proceeding with all domestic rugby fixtures scheduled for the weekend of 8th February but then had to issue a late notice that the Singapore MOH (Ministry of Health) asked for all games to be postponed until further notice.
Singapore Rugby posted a message online and all training, friendlies and matches were suspended for the weekend of February 8-9th 2020.
Update: in the week of February 10th, Singapore Rugby announced league games would go ahead, but under a 'Closed Door' policy.
All youth matches from U19 and below are suspended including JRCS and Mini-Games.
HSBC Singapore Sevens 2020
The international HSBC Singapore 7s rugby scheduled for April 2020 was confirmed to be postponed until October 2020. It will now take one week before the HK Sevens.
New Dates: 10-11 October 2020
Thailand Rugby
Domestic rugby does not appear to have been affected in Thailand. In Chiang Mai in early February a Tens rugby tournament went ahead (Prince's Cup Rugby Tens).
Bangkok International Tens tournament
The Bangkok International Tens tournament due to take place at the end of February 2020 also posted there were no plans to cancel. On February 4th they posted online "The Bangkok rugby 10s 2020 is still on as scheduled for the 29th February and 1st March."
However, on Feb 25th a number of changes were announced to the teams and pools as rugby sides from Japan and Vietnam withdrew.
This is due to the Ministry of Education (MOE) issuing several rules regarding Coronavirus (COVID-19). The rule requires any students or parents travelling to those countries to self-quarantine themselves upon returning to Thailand for 14 days. These included Malaysia and Vietnam.
Social teams like the Southerners have had to make alternative arrangements for training as schools have put in restrictions due to the outbreak.
All Blacks Long Lunch
The All Blacks Legends Long Lunch 2020 was planned to be held in Bangkok, Thailand on March 13th. The organisers of the event announced on March 5th that the luncheon had to be postponed due to coronavirus. They are working on a new date later in 2020.
Pattaya Tens –  Chris Kays Memorial Rugby 2020 postponed
The Pattaya Panthers RFC Chairman, Jim Howard said via an email:
"It is with regret that the Pattaya Panthers RFC are announcing the postponement of the Chris Kays Memorial Rugby Tournament 2020, in line with the directives from our controlling unions and the Thai Government regarding the gathering of a large number of people and the increasing restrictions that are being placed on travel we feel that the postponement is the only solution." They plan to host it later in 2020.
Malaysia Rugby
KL Tigers International 10's 2020 postponed
The KL Tigers International Rugby 10s 2020 edition was due to be played from 7-8th March at the Bukit Kiara Equestrian Centre in Kuala Lumpur Malaysia. It has since been postponed. Due to the coronavirus outbreak, the organisers issued a statement on the 14th of February:
"It is with much sadness and regret that we inform you the 2020 event will be postponed.
This is not a decision we have taken lightly as we know how much this event means to so many of you. We had been working very hard to ensure this year's event was our best ever with a new venue, an increase in teams and a more consistent start and finish time for all…..
Sadly this Virus situation only seems to be getting worse and every day seems to deal us another challenge that we simply cannot overcome, as a consequence we have to make a responsible decision based on all our attendees' health, especially the children who have to come first in all of this."
KL Highland Games 2020 postponed
The organisers said via FB on March 13th 2020: "In line with government advice and our desire to keep our community safe, we have decided to postpone the KL Highland Games. More information will follow."
Japan Rugby
Japan Top League players were told by the JRFU (Japan Rugby Football Union) to not "engage with fans after matches" such as shaking hands and sign autographs.
Super Rugby Sunwolves players were also advised to have minimal contact with fans.
Towards the end of February, it was announced that Japan Top League matches would be put on hold for two weeks, with games to be played on March 21-22 and May 2-3. League commissioner Osamu Ota said further games called be called off. In late March 2020, the season was officially cancelled.
Super Rugby 2020 suspended
Sunwolves announced on February 27th their Super Rugby matches set for March 8 versus the Brumbies in Osaka and March 14 versus the Crusaders in Tokyo will take place in Australia.
Due to travel restrictions implement first by NZ, the Super Rugby season was suspended on the weekend of 13-15th March 2020 with most of the games on the weekend being played before the suspension came into force.
SANZAR CEO Andy Marinos stated, "the safety and welfare of the public, our players and other stakeholders is paramount and as previously stated we were always going to abide by government and health authority instructions on the issue of COVID-19 containment."
"We are extremely disappointed for the players, our fans, broadcasters and partners but given the complexity of our competition structure, and the multiple geographies that we cover, we have no other option but to align with such directives. We also believe it is time for all those players currently overseas to return home and to be with their families."
SANIX World Rugby Youth Tournament 2020 cancelled
The SANIX World Rugby Youth Tournament 2020 was cancelled on March 18th. The school's rugby tournament, which was due to be held from Tuesday, April 28 to Tuesday, May 5, 2020, has been called off due to the ongoing COVID-19 (coronavirus) outbreak.
Global Rapid Rugby 2020 Cancelled
GRR confirmed at the end of February that the season is going ahead but the China Lions would play home games in New Zealand. However, by April the season was called off entirely.
Global Rapid Rugby 2020 postponed
The GRR season got underway for one round on March 14th before being suspended the following day due to travel restrictions coming into from participating nations.
In a statement, Global Rapid Rugby CEO Mark Evans said:
"It's enormously disappointing to have to bring the competition to a halt just one round into the season, however, the health and safety of our players, coaches, staff and fans has always been our number one priority.
"The sporting environment has been turned upside down by the current worldwide health crisis. We have always taken the advice of relevant health authorities, governments and rugby bodies in the Asia Pacific region and will continue to do so."
In April, Rapid Rugby cancelled the season one 2020 due to the ongoing COVID-19 restrictions.
Indonesia Rugby
Jakarta Tens 2020 postponed
The organisers announced on March 4th that the Jakarta Tens rugby tournament has been postponed.
"Dear Jakarta 10's 2020 Teams & Rugby Friends. It is with the heaviest of hearts that we advised we will be formally postponing the Jakarta Rugby 10's Tournament 2020. Instead of cancelling the event, however, our Committee has decided to postpone the Jakarta Rugby 10's Tournament 2020 to September 2020 (firm date will be advised)."
Philippines Rugby
On March 12th, The Philippines Rugby Football Union put out a statement that all rugby activities will be suspended until April 18th 2020.
Via a statement on their FB page, they said: "Considering the current situation surrounding COVID-19 brought forward by the World Health Organization (WHO), the Department of Health (DOH) and the state of emergency declared by the President of the Philippines, the Philippine Rugby Football Union (PRFU) will be postponing all local competitions in Luzon until April 18.
The PRFU recognises the importance of ensuring the health and safety of the entire Rugby community, particularly our players, teams, officials, staff, families, and spectators. In turn, the PRFU have decided to ensure the spread of the virus is contained at any cost. The competitions that have directly been affected include the 2020 JML Luzon Cup, the PRFU Premiership Shield and the Santos Knight Frank Junior Festivals. All regional events sanctioned by the PRFU outside Luzon will be contacted by the PRFU directly."
The Philippines kicked off their domestic 15s season in February 2020.
Manila Tens 2020 cancelled
After the announcement from the PRFU, the Manila Tens was also forced to cancel the event as Manila had new lockdown procedures announce to combat the spread of coronavirus.
The statement from David Feeney, the Manila Tens 2020 Chairman of the Organising Committee said "With an incredibly heavy heart, we are sorry to announce that we have been forced to cancel this year's event. In compliance with President Rodrigo Duterte's Executive Order to suspend air, land. and sea travel in and out of Metro Manila from 15 March 2020 to 14 April 2020. and the suspension of mass gatherings. it is with great regret that I have to cancel this year's Manila 10s International Rugby Festival. We have tried to push through and host the tournament as planned despite some visiting teams withdrawing their participation.
Know that this decision has not been taken lightly. We realize and appreciate the work and resources you have put into this tournament and I hope you understand our reasons. The organising committee will meet to discuss possible postponement till later in the year or cancellation of the 2020 tournament altogether. We will get back to you once a decision has been made."
Other countries in Asia
Domestic leagues in Sri Lanka, and some other countries are still proceeding with rugby but the situation is being updated.
We advise all teams and tournaments to track the situation and follow their government advise on precautions and more can be read on the WHO website about measures to prevent spreading Coronavirus.
Asia Rugby tournaments 2020
Asia Rugby announced on the 29th February that all of its national tournaments would be postponed until at least June 2020.
A number of other international tournaments are or were scheduled in the region, including the first Asia Rugby tournament in Pakistan with 4 countries involved, and the Asian Women's RWC qualifiers due to be played in HK.
More Asian rugby news
---
Trending Now