Ada Milby: Growing the women's rugby game
---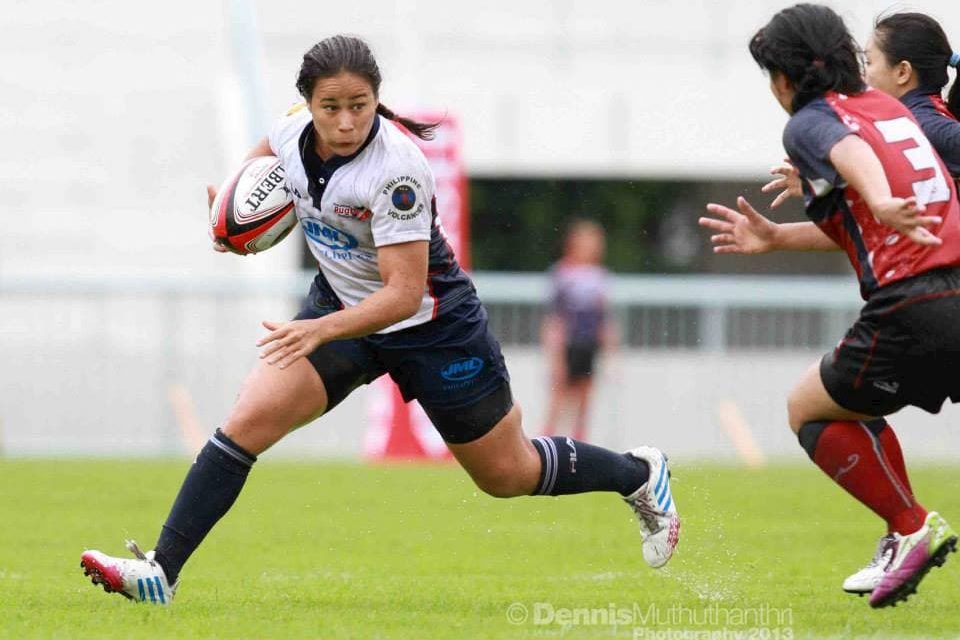 Ada Milby has a list of rugby roles and titles as long as a locks arm.  She is also the first female member of the World Rugby Council as well as holding key roles in growing the game of rugby in the Philippines and Asia. In addition, Ada spearheads discussions on gender quality and fights to clear a pathway for girls and women to more easily have access to playing rugby.
We caught up with Ada and asked her questions on a range of rugby and gender-sport related questions. (She is also probably the only World Rugby Council member still playing rugby at a national level!)
Hi Ada, you have a number of important roles within rugby at present. Can you break down for our readers your main duties and responsibilities within:
My role on Asia Rugby Exco is the leadership group as elected by the Council to govern rugby within the region, formulate and carry out strategic plans and policies, review recommendations by Asia Rugby committees and make final recommendations for Council to ratify as well as communicate with World Rugby regarding matters in Asia.
World Rugby Council member
My role on World Rugby Council as one of two Asia Representatives is to vote on matters regarding rugby including changes in regulation, rugby laws, RWC (Male and Female) locations, etc.
Chair for Gender Inclusion
The Gender Inclusion Committee falls under Asia Rugby and some of the members of Exco are assigned roles to head various committees. This committee used to be called the Women's Rugby Committee and when I came on Exco in 2016, we moved to push the conversation to the Gender Inclusion Committee – the first regional association to do so.
This role is essentially a vice president role for Philippine Rugby, and I manage relationships between the Union and the government bodies like the Philippine Sports Commission and the Philippine Olympic Committee.
Roles in the Philippines
That's quite a lot of responsibilities! How and when did you get involved in rugby the Philippines? You seemed to quickly find your way playing and captaining the national team and playing at tournaments such as the SEA Games.
When I first moved to the Philippines in 2012, I hadn't been involved with rugby for about 10 years and I was looking for a way to meet new people. I had fond memories of rugby when I was in university so I thought it would be a great way to get find a fun community of people.
And did you face any stigmatism or hurdles trying to play women's rugby when you arrived in the region?
Well, I'd say that two of the biggest hurdles when I arrived in the Philippines, are still the same hurdles I face today; traffic and access to pitches! I know it's humorous, but it's a reality for a national team trying to get together several times a week to train.
Stigmatisms? Sure. I remember during one interview, one of my teammates was asked about being gay. I think these type of stigmatisms detract from the sport and take the focus off of athletes that already have many challenges to overcome gender expectations within the Asia context.
You have talked in previous interviews about your experience within the American football environment being unwelcoming and you gave rugby a go instead. Do you think in an Asian context, many girls also have a less than ideal welcome to rugby?
I think in Asia there are multiple factors at play. Sport, in general, isn't highly valued, and girls in sport even less so. Add to it the factor of rugby being viewed as a highly physical sport, and the pressures for girls and women to look/act a certain way and you can see there are many challenges to getting females to give rugby a try. In saying that, because of these challenges –
I think that females who do get into rugby form a very tight-knit community so those girls/women are better able to stand up or ignore those who would make it seem unwelcome.
That's true from the women we have spoken to. What standout memories did you have from playing for and captaining the Philippines national rugby team (7s and XVs)?
I think coming from an elite sport in figure skating (my first sport), being able to earn my first cap for the Philippines as the captain was a really special moment for me. Getting to represent both the place where I was born and the place of my heritage has no difference the feeling of pride to represent my country.
There was a 7s rugby Invitational in China in 2012 and we ended up playing against the USA in that tournament. I remember lining up against the USA in the tunnel and thinking that I was proud to be standing there in my Philippines jersey.
And even though I've passed on the captaincy, I was still happy to put the boots on again in June for the 2019 ARWC against India, Singapore and China. (The Philippines cames second in the tournament, with China winning.)
You also coached the national team. What lasting memory do you have of that experience?
In women's rugby in Asia, I feel like the journey to retirement is a winding road. I helped to coach the women during my pregnancy in 2014-2015 and then again in 2018 as both a player-coach and a head coach. It's a different type of pride being able to pass on knowledge and skills and see the game from a different angle.
Last year we had the most successful tournament we've had since the team first organised in 2010, winning 5 out of 6 games at the Asia Rugby Women's Sevens Trophy tournament. It was bittersweet because the final win would've placed us in the top 8 for Asia and the Asia Sevens Women's Series.
The improvement and progress of the women last year was a culmination of all the hard work of the coaches and players before and a real testament to the progression of women's rugby in the Philippines.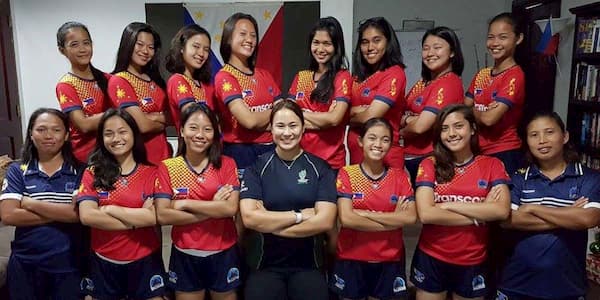 World Rugby
In 2017 World Rugby council changed its tune to be at least one-third female. At the time you were secretary general of the Philippine Rugby Football Union and became the first, and at the time only, female councillor. Did you feel like this was a burden in terms of responsibility and significance? How supportive were your peers and what frustrations and positive wins did you experience?
Even though I was the first representative, by the time my first Council meeting came around there were already seven women appointed from the Unions/regions. So I don't think I felt a particular burden around responsibility and significance. I've received a tremendous amount of support from peers and my first experience with Council was a welcoming one.
We talked about stigmatisms earlier. World Rugby and Asia Rugby still get tagged as an old boys club. How do you feel about this and do you think the transformation is legitimate?
I think that with organisations as large and as old as World Rugby and Asia Rugby it's important to remember that change is a process, not a decision. Each part of the change management cycle is a step forward and having 17 women on Council was a huge first step in changing context and conversation.
There will always be areas to improve gender inclusion and equity practices, but I think as a region we are world leading with our competition structures (we have the most robust regional competition structure globally), and gender-specific policy changes in the past few years.
And the World Rugby global strategy to grow the women's game is broken down in the "2015-25 Women's Plan". In a nutshell, do you think the plans have made great inroads in the global game and in Asia for women's rugby?
The launch recently of the Unstoppables campaign with 4 of the 15 representatives from Asia, shows that Asia is making inroads regarding women's rugby as it pertains to the global strategy.
With World Rugby placing a strong emphasis on this area of the game, it encourages more Unions to review where the opportunities for growth lie.
Some rugby Unions like India and Singapore recognise the opportunity for their national women's teams to break into the next tier of competition ahead of their men's teams simply because the women's game globally is younger.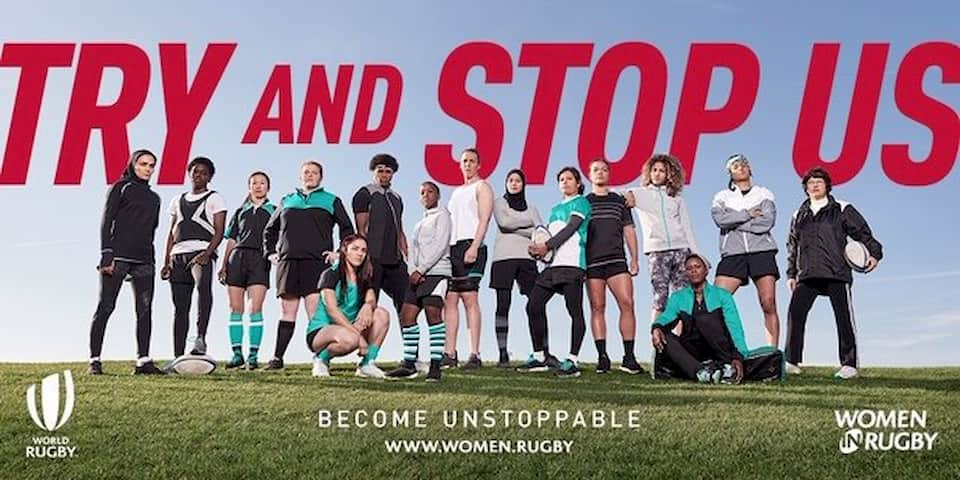 Gender equality in rugby
There seems to be a definite cultural bias for girls and women playing rugby in Asia. How do you think rugby Unions, Federations and at the organisations at the grassroots level, can overcome these?
There is definitely a reality that cultural bias against girls and women playing rugby do exist. But this bias extends beyond rugby in most cases and applies to many sports for girls and women in the region.
We continue to find ways to educate unions on the benefits of promoting women and girls getting into rugby but as mentioned above, change is a process and one that rugby alone cannot overcome.
Asia Rugby is lucky to have partners like ChildFund Pass It Back that focus on helping youth to overcome these specific challenges through both player and parent education.
Having programs like this definitely make a measurable impact on the game and challenges the idea that we can't overcome this hurdle, as Laos has demonstrated with consistently more than 50% of their player base being female.
I'd be interested to hear your views on the recent Caster Semenya court cases. Asia, like many regions, also has a fair number of transgender players – not that Semenya is transgender but has a sexual development disorder (DSDs). Are these sensitive issues rugby will also face, or is facing?
World Rugby has now updated its Transgender Policy to be aligned with the IOC's (International Olympic Committee) policy on this matter which is a positive move to provide more clarity for the international stage. While we don't have any official documented cases on this yet for representative level games in Asia, I anticipate that we will have to address this in the very near future.
In March this year, in celebration of International Women's Day, women from all over the Asian region were invited to participate, network and engage on a range of issues with rugby. In addition, you sent a message to explore how each nation can be more gender inclusive in its activities. Do you think these calls are being heeded?
More Unions are starting to network and engage on the topic but more education is needed around what it means to be gender inclusive with gender equitable targets. It's great to see more media coming from the Unions promoting women's rugby creating their own Unstoppables.
Hopefully, we can continue building on this conversation and develop more tools for rugby Unions to be more gender inclusive across all aspects of their organisations.
Rugby development and RWC legacy
You have been exposed to a number of rugby development programs like Get Into Rugby and Pass It Back, and JRFU's Scrum Project. What are the main benefits of programs like these in Asia and how have you seen positive results from implementing these?
I think that where Asia currently is at, regarding the larger conversation of developing rugby for females and males in the region, these development programmes are key to the future of rugby in Asia.

In a region where sport isn't valued or regarded nearly on the same scale as education, a strong focus on building up the value of rugby is critical to gaining the traction needed to get to critical mass. Emphasis on player welfare, safeguarding or in the case of ChildFund Pass It Back, life skills, is key to demonstrating to parents that rugby should be a sport of choice for their child.
Each of these programs has had success based on their individual performance indicators and we hope to continue partnerships like ChildFund Pass It Back and JRFU's Scrum Project long after RWC ends this year.
You have also talked about using the momentum of RWC 2019 and Olympic 7s in 2020 in Tokyo. How would you score this out of ten? It feels like some Unions in Asia are still dragging their feet on gender equality.
Giving a score on this would probably a bit too simplistic to a very complex issue.
The region that's home to over 4 billion people also has over 2,000 languages and dialects spoken which creates a number of challenges when it comes to socialising a new sport.
In Vietnam for instance, they call a scrum 'turtle shell' because that is what a scrum looks like to a country that has never seen the All Blacks play the Wallabies.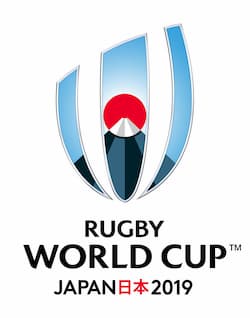 Additionally, there have been a number of challenges around broadcast for RWC 2019. If games can be seen, interest can be generated but there is still a large population of people that are not aware the RWC 2019 will be played in Asia this year, and many countries will not show Rugby on local programming for the Olympics unless their country is involved in the sport.
Those are valid and worrying points. Thanks again for your invaluable time to speak with us. Any final words you would like to share?
I think it's important to reiterate that change is a process, not just a decision. Buy-in from all stakeholders is crucial to the success of any change in an organisation and the more diversity we can bring to all areas of the game, Rugby will be stronger for it.
(Photo Credit- Feature photo: Dennis Muthuthanthri)
---
Trending Now