Asian Games 2022: Rugby Sevens
---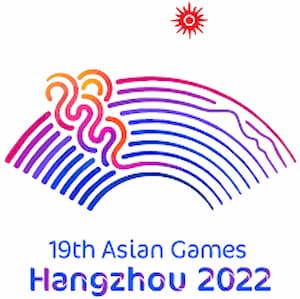 The 19th Asian Games and 4th Asian Para Games will be held in Hangzhou, China in 2022 and rugby sevens is one of the sports that are contested at the Games.
Asian Games 2022
Rugby was incorporated into the Asian Games in 1998 Bangkok, Thailand. In the 1998 and 2002 editions of the games, both  15 a side and 7s rugby were played. However, since 2006, only rugby sevens is contested. In 2010,  women's rugby sevens were introduced to the Asian Games.
Rugby 7s is, of course, an Olympic sport,  after it was announced in 2009 that it was added to the roster for Rio 2016.
The description of rugby on the official Hangzhou Games 2022 (and the Olympic Council of Asia) websites leave a lot to be desired (even confusing rugby league, 15s and 7s rugby union). They also still refer to the IRB and not World Rugby (that official change happened in 2014).
This is their description below:
"A game played by two teams of 13 or 15 players each on a rectangular field with goal lines and goal posts at either end, the object is to run with an oval ball across the opponent's goal line or kick it through the upper portion of the goal posts, with forward passing and time-outs not permitted.  
Famous moves in rugby are the scrum, where packs of opposing players push against each other for possession, and the lineout, where parallel lines of players from each team, arranged perpendicular to the side line in an attempt to catch the ball thrown from the area behind the touch-line."
Rugby sevens at the 2018 Asian Games
At the previous Asian Games, held in Indonesia, the results for the men and women in the rugby 7s were:
Women 2018 Asian Games Rugby 7s
Gold: Japan
Silver: China
Bronze: Kazakhstan
Men 2018 Asian Games Rugby 7s
Gold: Hong Kong
Silver: Japan
Bronze: South Korea
Asian Games 2022 Mascots
On April 3rd, 2020, the mascots for the 19th Asian Games Hangzhou 2022 were officially unveiled. The mascots are triplets Congcong, Lianlian and Chenchen, titled "Memories of Jiangnan" and derive their name from a poem by Juyi Bai. The mascots were approved by the Olympic Council of Asia (OCA).
The mascots were "e-started" at a launch ceremony due to the ongoing COVID-19 restrictions.
World rugby news
---
Trending Now