How has Asian rugby been reacting to COVID-19?
---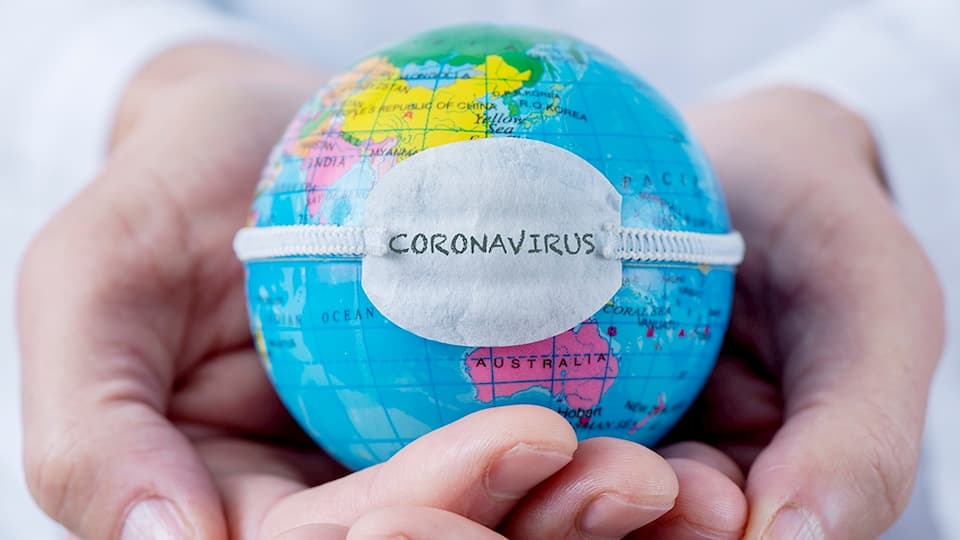 With the effects of COVID-19 (coronavirus) causing swathes of rugby to be cancelled, postponed and delayed around the globe, rugby in Asia has not escaped the scheduling mayhem.
However, as we all deal with the lack of actual rugby, a number of rugby unions, clubs and individuals have tried to take a positive stand on the situation. We look at some great ways Asian rugby has been reacting to COVID-19, online of course.
Asian Rugby Federations response to COVID-19
Rugby India
The Indian Rugby Federation has started a live web series on Instagram called Rugby India 360. Their web shows are on Wednesday and Sunday and they say the show covers "aspects surrounding the game discussed like never before!" The series launched in April 2020 and the 1st episode featured Vahbiz Bharucha (Captain of the Indian Women's team) interviewing Vikas Khatri (Captain of the Indian Men's Team).
Philippine Rugby
Philippine Rugby teamed up with 2KK, a volunteer organization with a mission to raise funds and extend help to those who need it the most during the COVID-19 crises. Members can join workouts by downloading the free Lazada Philippines app and donate to a good cause.
They have also been hosting Zoom inspired online workout sessions.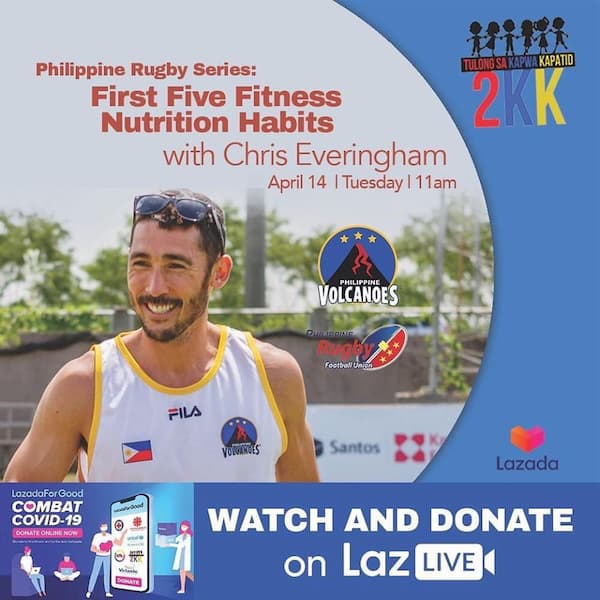 Bangladesh Rugby
Bangladesh Rugby Federation have been operating Project Integrity. Bangladesh Rugby has activated the rugby community to "help provide immediate relief to the day labourers and low-income families affected by the lockdown due to the COVID-19 Virus Outbreak. The program plans to reach at least 40 locations throughout Bangladesh.
Mental wellbeing and wellness during COVID-19
Chris Garvey – Habitual
Chris Garvey is the founder and CEO of Habitual.hk and Chris is the former national rugby coach of the Hong Kong Women team (as well as coaching at HK Valley and Sandy Bay RFC), a teacher and ultra-athlete.
He has been supporting people to feel better since 2016 and has recently launched LIFE, an online health platform offering group and 1-on-1 health coaching.
You can reach Chris through the Habitual.hk website for consultations.
Here are some great tips from Chris on things you can do right now to feel better…
Stand up right now and do 10 jumping jacks (seriously – get off that chair)!
Smile – your brain does not know if it's real or fake, so force that smile and let the emotions kick in!
Listen to a song you like.
Ring your best friend (or facetime, Whatsapp etc.)
Write down your isolation bucket list (what 10 things do you want to do)

Go through your bucket list and pick the two that scream the loudest.
Write down 10 things you need to do/plan/organise for those two things.
Start!

Next time you shop, buy only healthy food.
Remove unhealthy food from your home environment until you can trust yourself to not binge on them.
Draw, paint, read, write – do something creative.
Write down the opportunities this situation has created for you.
Stand up right now and do 10 jumping jacks (seriously – get off that chair).
Take this survey 

With your "signature" strengths aim to use one a day in a new way.
Read up on strengths.

Have some fun:

Dance
Sing
Create a video

Rearrange all the apps on your phone to stop mindless social media consumption.
Download the Forest app – to curb phone use.
Stop reading the news – it does not make you feel better.
Read the 'Future Crunch" online newspaper reporting the good stuff.
Do What Works for you….and….
Stand up right now and do 10 jumping jacks (seriously – get off that chair).
Asian Rugby clubs staying fit
A number of Asian rugby clubs and unions have been posting exercise videos online to stay in shape while social distancing is practised.
The Rapid Rugby South China Tigers and Hong Kong-based HK Scottish RFC are just two examples. Iran Rugby has also been posted Stay At Home fitness videos on Facebook. There are plenty more!
Valley RFC (Another Hong Kong club) launched a series of welfare and wellbeing online seminars and interactive sessions for free! The sessions are also held on Zoom. The club says "Due to COVID 19 and its impact, we also urge all members to please stay safe and follow guidelines set out by the government so we can do our bit to try and flatten the curve. We will advise as soon as group sorting activities can resume but in meantime please do stay active, fit and healthy!"
Get social (but don't) during COVID-19
A number of clubs and individuals have started viral videos, "getting involved" challenges, games, and more, all from a safe distance of course. These are meant to be done online and maintain a healthy social engagement between the rugby community. Try one of these:
Online Bingo: Take a look at Singapore Rugby's example of online Bingo in which you can tag friends and team-mates.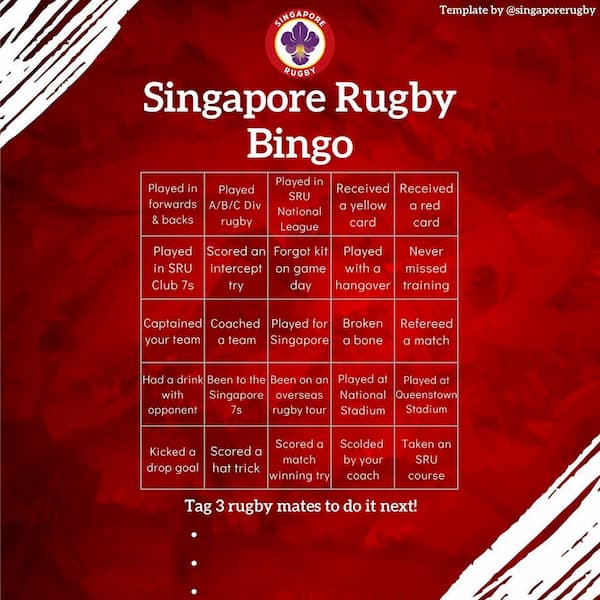 Challenges online: NZ Rugby All Blacks have posted an Open Door Challenge. The #OpenDoorChallenge could be a fun challenge between rugby clubs and unions or players.  Or take on the Uzbekistan Women's Rugby #QuarantineRugbyChallenge.
FB rugby community groups: The one new FB rugby group that stands out is the Quarantined Chuggers for Qualified Ruggers which has exploded to over 40K members. Although it started in the US, passionate rugby people from all over the world are in the group, sharing rugby stories with the global rugby community and keeping each other's spirits up.
Fantasy Rugby Leagues/Tournaments: With all the cancellations of leagues and tournaments, the Manila Tens got creative with hosting a fantasy version of their rugby tournament which was called off. They posted results and the progress of all teams online which received a great reaction. Maybe others can follow suit and I'm sure Zoom watch parties will ensue.
Offer rugby-related colouring-in materials: The Cathay Pacific/HSBC Hong Kong Sevens (which usually would have just taken place) is offering downloadable images for colouring-in for the kids (and adults who are kids at heart) to keep them entertained.
Rugby Webinars, Podcasts, Movies and Documentaries
There are also limitless Webinars and Podcasts dealing with all things rugby, with many from current or former rugby international players and coaches.
You can also watch some great movies and documentaries on rugby. Some new additions are the NZ All Blacks Isolation Nation or the World Rugby Sevens web series 24Sevens.
If you are a fan of PAC (Pig Athletic Club) and their Media section, they have also announced a new series coming soon called UNSIGNED. They aim to present the "best amateur and semi-pro rugby talent from around the world".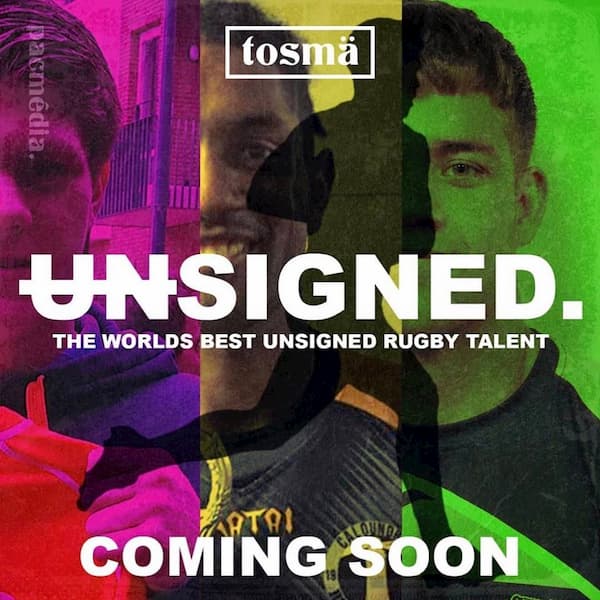 Rugby clubs return to training in China
In other good news, some rugby clubs in China (who appear to be over the worst of the COVID-19 outbreak) appear to be training again in April 2020. This comes from the Chengdu Pandas Rugby Club.
Obviously, listen to your government's announcement on actions during COVID-19 and stay tuned to the WHO.
So hang in there and hopefully, rugby (and the world) will be back up and running soon. Stay safe, stay healthy and practise social distancing.
If you have any more suggestions on how Asian rugby has been reacting to COVID-19, let us know!
Asian rugby news
---
Trending Now