Bangkok International Rugby Sevens 2021 Cancelled
Posted On August 16, 2021
---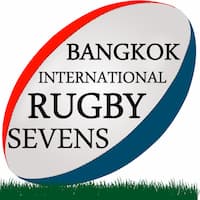 The organisers of the Bangkok International Rugby Sevens 2021 announced they were still looking to go ahead with this year's tournament despite the COVID-19 situation but on August 16th confirmed the Bangkok International Rugby Sevens 2021 had been cancelled.
On July 5, 2021, on a statement online the organisers said they were continuing with their plans for a November 2021 tournament with the final date to be announced.
"We will all need to adhere to a number of Covid conditions should the tournament proceed", these include:
All attendees will have to show documented proof of two vaccinations for COVID-19.
All attendees must have a COVID-19 PCR test within 72 hours of departing their home country and the test result must be supplied to the Tournament organisers.
All attendees must wear masks when not playing.
There will be no pre-match or post-match function.
There will be no spectators – If you are not aligned to a team as a Player, Manager or Coach then entry will be denied.
All Teams must supply a team card with a photo ID matching each team attendee.
We said at the time of publishing in July 2021 that not many teams will fly in from overseas with these rules and restrictions, & even for Thai-based rugby 7s teams, it would be interesting to see the uptake.
David Adamson, the Tournament Director, said an update on the
Bangkok International Rugby Sevens
2021 tournament would be provided by 1 September 2021 – which they did do.
UPDATE:
On August 16 2021, the organisers confirmed the tournament would not go ahead in 2021.
"It is with a heavy heart that given the current situation in Thailand we will be deferring the 2021 Bangkok International Rugby Sevens Tournament until November 2022.
We left the decision as late as we could. Once you hit 90 days out you're in the realm of Teams having to pay very significant deposits on hotels and flights. We cannot with clear conscience hold the event and endanger all participants. We want your experience in Bangkok to be safe & exciting, not locked down and potentially dangerous."
November 2021 was already a congested month of rugby in Asia, with the Phuket Tens (status unclear), Cathay Pacific/HSBC Hong Kong Sevens (now cancelled), Asia Rugby Trophy Sevens, Asia Rugby Sevens Series and more.
Asian Rugby Tournaments 2021
---
Trending Now