Birmingham 2022: Rugby Sevens Dates Confirmed
Posted On February 28, 2021
---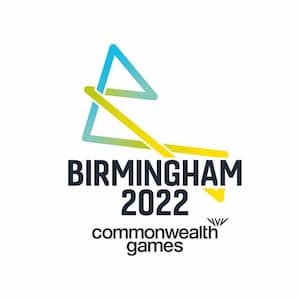 The next Commonwealth Games, known as Birmingham 2022, has confirmed the dates and session times for the rugby sevens.
Recently, Birmingham 2022 unveiled the biggest-ever Commonwealth Games programme – making it one of the biggest multi-sport events to be staged in the UK for a decade.
Ian Reid, Chief Executive of Birmingham 2022, said: "We're on track to stage a magnificent edition of the Commonwealth Games and we have seen huge interest in tickets in recent weeks. Now more than ever, people are searching for something to look forward to and that is certainly what we will deliver.
There are millions of sports fans out there who, because of the pandemic, have not been able to attend events for 12 months and with things moving in the right direction, and vaccines being rolled out, we are anticipating a huge amount of interest when our tickets go on sale later in the year."
When will the Rugby 7s be played?
The Commonwealth Games will take place in Birmingham, UK, from July 27, 2022 – August 7, 2022. The actual rugby sevens will be played from Friday 29 – Sunday 31 July 2022.
According to the schedule on the Birmingham 2022 website, the two daily sessions will be:
Pool games: 9-13:30 and then 17:30-22:00 (GMT)
Final knockout / medals day: 11-14:30 and 18:30-22:00 (GMT)
The national teams for the Rugby Sevens are still to be confirmed, but at the last event in 2018, the following Asian teams participated:
Women: N/A
Men: Malaysia & Sri Lanka
Rugby Sevens at the Commonwealth Games
Rugby 7s has been part of the Games since 1998, initially with only the men, but women's rugby 7s made their debut at the Games in 2018.
The New Zealand men have won 5 out of six gold medals and the NZ women won the inaugural Women's 7s rugby gold in 2018.
Both Women and Men will compete for medals in Birmingham in 2022 – the organisers confirmed that more medals will be awarded to women than men for the first time ever at a major multi-sport event at the Commonwealth Game 2022.
In 2020, the Games celebrate its 800-day countdown.
International 7s rugby events
---
Trending Now