Countdown to Commonwealth Games 2022 Rugby 7s
---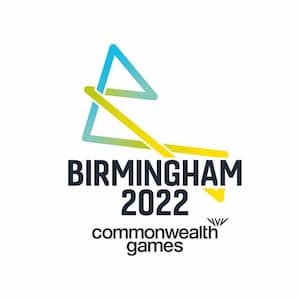 The countdown to the Commonwealth Games 2022 reached 800 days recently, and although that's still a while away, rugby sevens national teams have a busy few years ahead.  The Commonwealth Games will take place in Birmingham, UK from July 27, 2022 – to August 7, 2022.
2022 Commonwealth Games
The official programme for the 2022 Commonwealth Games was approved in 2019 which includes which men's and women's rugby sevens, and 19 sports in total.
Three new sports will be introduced in Birmingham to the Commonwealth Games; Women's T20 Cricket, Beach Volleyball and Para Table Tennis.
Rugby Sevens at the Commonwealth Games
Rugby 7s has been part of the Games since 1998, initially with only the men, but women's rugby 7s made their debut at the Games in 2018.  The NZ men have won 5 out of six gold medals and the NZ women won the inaugural Women's' 7s rugby gold in 2018.
World Rugby confirmed that the top nine Commonwealth teams – based on HSBC World Rugby Sevens Series 2020/21 results – will automatically qualify for the men's competition, excluding the host team England, along with five regional qualifiers, broken down as follows: two from Africa and Asia and one from North America.
For the women's competition, the line-up will comprise the host team, plus the top two Commonwealth teams from the 2020 and 2021 series and the best-placed North American team. If a North American team is already in the top two, the side from that region with the next best record will qualify. Three regional qualification winners from Africa, Asia, Europe and Oceania will join them in Birmingham.
2018 Commonwealth Games Rugby Sevens
At the last edition of the Games, held on the Gold Coast in Australia in 2018, the NZ men and women took gold. There were a total of sixteen men's and eight women's teams involved.
Some Asian teams were involved and the total list of countries are:
Men: South Africa, Papa New Guinea, Scotland, Malaysia, England, Samoa, Australia, Jamaica, New Zealand, Canada, Zambia, Kenya, Fiji, Wales, Uganda, Sri Lanka.
Women: New Zealand, Kenya, Canada, South Africa, Australia, Fiji, England, Wales.
2018 Commonwealth Games Rugby Sevens results
Women Gold: New Zealand
Women Silver: Australia
Women Bronze: England
Men Gold: New Zealand
Men Silver: Fiji
Men Bronze: England
There are a number of huge rugby tournaments over the next few years, with the schedule even more jam-packed due to the COVID-19 postponements.
International 7s rugby events
In addition to the World Rugby Sevens Series, and annual Asia Rugby Sevens Series, there are a number of international sevens rugby events scheduled over the next couple of years.
2021: Tokyo Olympics (23 July – 8 August 2021)
2021: Paralympic Games (24 August – 5 September 2021)
2021: SEA Games – Vietnam (21 November – 2 December 2021)
2022: Birmingham Commonwealth Games (July 27, 2022 – August 7, 2022)
2022: Rugby Sevens World Cup – South Africa (September 2022)
2022: Asian Games – Hangzhou, China (10 – 25 September 2022)
International 15s rugby events
2021: Rugby World Cup (Women) – New Zealand (18th September – 16th October 2021)
2021: British and Irish Lions Tour to SA (July and August 2021)
2023: Rugby World Cup (Men) – France
Rugby in Asia
---
Trending Now