CR&FC Centenary Rugby Sevens 2023
Posted On February 16, 2023
---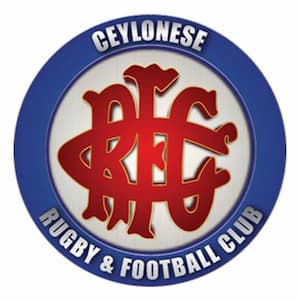 The Ceylonese Rugby and Football Club (CR&FC) will hold the CR&FC Centenary Rugby Sevens tournament from the 31st of March to the 2nd of April 2023 in Sri Lanka.
CR&FC Centenary Rugby Sevens 2023 Format
The 2023 tournament forms part of the Centenary celebrations of the club and will feature 8 Men's &  8 Women's sevens teams as well as the twelve top Under 19 school teams that will compete in an invitational competition.
Four overseas teams will also compete in the women's segment reported the Papare.com dit has not been confirmed who they are but listed as teams from Australia, India, Thailand and a Combined team.
31st March 2023 – Twelve invited schools compete in the under-19 age group with three groups of four, playing a round-robin format before competing in the Cup/Plate quarterfinals.
1st April 2023 – Round-robin games of the men's & women's preliminary games and the quarterfinals.
2nd April 2023 – Final day will feature the semifinals and the finals of all three segments.
Which Teams are Playing CR&FC Centenary Rugby 7s 2023?
Men's Teams – CH&FC, CR&FC, Havelocks SC, Kandy SC, Air Force SC, Army SC, Navy SC, Police SC
Women's Teams – CR&FC, Air Force SC, Army SC, Navy SC, Team from Australia, Team from India, Team from Thailand, Combined team (all TBC)
Invited School Teams – D.S Senanayake College, Isipathana College, Kingswood College, Royal College, St. Anthony's College, St. Joseph's College, St. Peter's College, S.Thomas' College, Trinity College, Vidyartha College, Wesley College, Zahira College
Rugby Tournaments 2023-2024
---
Trending Now