Fat Boy 10's 2023 – Returns To The Philippines
---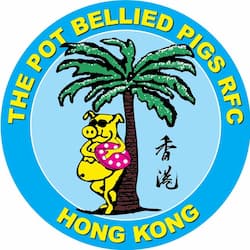 The organisers of the Fat Boy 10's 2023 have confirmed the 2023 edition of the tournament will return to Clark, Philippines for the first time in a few years after several pandemic-enforced disruptions and be played on Saturday 27th May 2023 at the Challenger Field (located within the Clark Airforce Base).
Updated 25 May 2023
The Pot Bellied Pigs announced online "We are delighted to announce the return to Clark Philippines of our world-famous 10's rugby tournament The Fat Boy 10's following an enforced three-year delay due to the COVID pandemic.
The tournament will follow its normal format combining eight local Philippines teams and eight international teams commencing in pool matches and culminating in Shield, Bowl, Plate and Cup finals, all played over one day."
This is the 25th edition of the tournament and they confirmed that the City of Clark adjoins the City of Angeles with "abundant hotel accommodation available and a vibrant nightlife."
As is tradition with the social tens rugby tournament, there is a team 'weigh-in'/social gathering the night before the tournament, which will be Friday 26th May 2023 and an 'after party' following the tournament on Saturday 27th May 2023, both in a bar in Angeles City.
Confirmed Teams – Fat Boys Tens 2023
In total, there will be 12 men's teams and 4 women's teams competing for the 2023 Fat Boy Tens.
Women
Makati Mavs
Jets
Eagles RFC
Manila Rogues
Men
Pool A
Clark Jets Rugby Football Club
Port Moresby Fisspots
Taipei Baboons
Pool B
Pot Bellied Pigs
Bush Turkeys
Makati Mavericks Sports Foundation
Albay Bulkans
Pool C
Manila Nomads 1
Kowloon Babas
Shenzhen Pirates
Cebu Dragons
The entry fee for social tens rugby teams is USD $500 and the tournament directors can be contacted for more information.
They added that previously a golf day was held over the weekend of the 10's rugby tournament and this is still being planned to be held on another date.
The tens rugby tournament raises funds to support underprivileged kids across Southeast Asia as well as support rugby development in a number of countries. At the 2022 event held in Hong Kong, the tournament helped raise more than HK$300,000.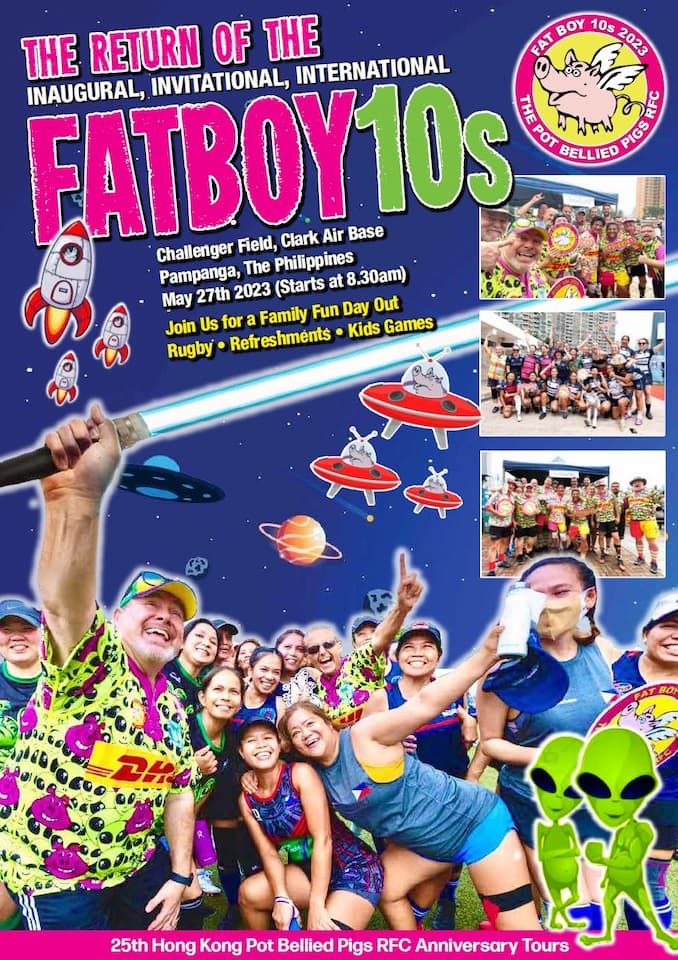 Social Rugby Tournaments in Asia
---
Trending Now