Fat Boy 10s 2020 cancelled
---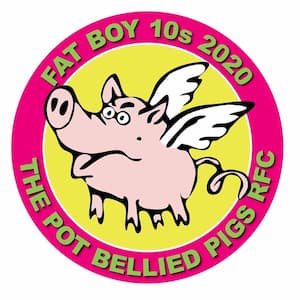 The Pot Bellied Pigs RFC, organisers of the Fat Boy 10s 2020, have confirmed the rugby tournament in 2020 has been cancelled due to the ongoing COVID-19 complications.
Fat Boys 10s Rugby 2020 cancelled
In an online statement, the Pot Bellied Pigs RFC said they: "regret to announce that we will not host the Fat Boy 10s 2020 in Clark, the Philippines as planned, due to the ongoing global pandemic."
Its one of many social rugby tournaments to have been cancelled in 2020 due to the coronavirus, which aside from the major health risk, has also made international travel problematic.
The Pot Bellied Pigs added "Above all else, our concern is to hold an event that is safe for all participants and spectators and is a benefit to the local community. We know that it will come as no surprise to you that several obstacles remain that will prevent us from achieving our goal this year, obviously including both the recent announcement from Asia Rugby (link in comments) as well as the continuing travel restrictions between Hong Kong and the Philippines.
We remain committed to the Fat Boy 10s and have already started planning for the 2021 tournament. We aim to bring the tournament back bigger and better than ever, and we look forward to working with our long-term sponsors and partners to make the tournament a success again."
Fay Boy Tens Rugby tournament
The tournament was started in 2003 and the Fat Boy Tens sees a number of local and international rugby teams attend in Clarke, the Philippines. In 2018, the rugby tournament raised over £90,000.
Who are the Pot Bellied Pigs RFC?
The social rugby club, based in Hong Kong, uses the tournament to raise funds and awareness for rugby development programs in Asia.  The Pot Bellied Pigs RFC formed in 1997 and have hosted a number of well-known rugby international players in their ranks.
They say they will announce other events and efforts "with the intention of making up for the benefits lost from not hosting the tournament in 2020."
Asian rugby news
---
Trending Now