No IWRF sanctioned international competitions in 2020
---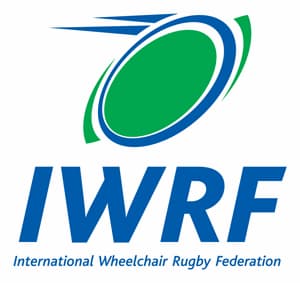 The IWRF (International Wheelchair Rugby Federation) has confirmed that no IWRF sanctioned international competitions will be held in 2020.
No IWRF internationals in 2020
In a statement on the IWRF website, the organisation said "The IWRF Board of Directors have chosen to continue the suspension all IWRF sanctioned events and officials travel until further notice. This suspension will be revisited periodically by the Board of Directors. There will be no IWRF sanctioned international competitions in 2020."
Player safety is the priority and the IWRF added: "As governments start to relax isolation requirements and the restrictions on the movement of people due to COVID19, member nations should at a minimum follow their respective national governmental guidance provided in relation to sporting activities, to ensure the safety and well-being of athletes, coaches, staff and volunteers."
During COVID-19, the International Wheelchair Rugby Federation set up a "Medical Advisory Group to develop wheelchair rugby specific recommendations related to return to train and play."
The qualifiers for the Tokyo 2021 Paralympics were determined recently and the new dates for the Paralympic Games 2021 are now due to be held from 24 August – 5 September 2021.
IWRF competition structure and classification 2021-2024
The IWRF has also published its competition structure and classification updates for 2021-2024. The downloadable file is available on its website and addresses:
IWRF Classification Rules
IWRF Classification Handbook
Limb Deficiency Impairment Measurement System
Impairment Criteria (MIC) flow chart
The document also outlines the IWRF international competitions calendar from 2021-2024, and "details how nations will qualify for the IWRF 2022 World Championship and 2024 Paris Paralympics."
Included are proposed timelines for each of the zonal and divisional championships.
2022 IWRF World Championship Qualification – Asia
The Asia Region will be targeted to host the Asia-Oceania Zone Championship this means the number of teams
attending the event can be maximized. The top 3 qualify teams directly to the World Championship.
Paris 2024 Paralympic Games – Qualification Slots
Teams will directly qualify from the Zonal Championships and a Qualification Tournament. Eight national teams in total will be able to qualify for the Olympics. The Asia Oceania Zone Championship will have one qualifier.
IWRF World Cup 2023
The IWRF will look to host an International Wheelchair Rugby Cup within the Rugby World Cup in Paris in 2023.
IWRF has also released a video on the "global wheelchair rugby family" highlighting some of the 'faces and words of the wheelchair rugby family.'
Rugby development in Asia
---
Trending Now