Touring Rugby Club Spotlight: Pot Bellied Pigs RFC
---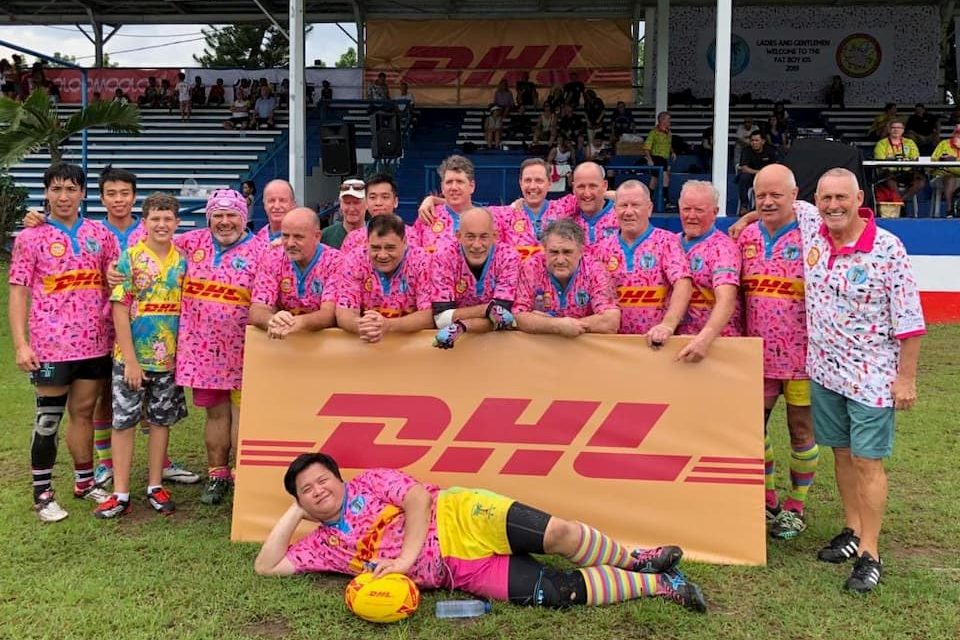 The Pot Bellied Pigs RFC are an institution in Asian and SEA social rugby, with a base and "home" in Hong Kong, the touring rugby club formed in 1997 and have hosted a number of well-known rugby international players in their ranks. They also raise significant funds for the development of youth rugby and projects.
With the launch of their new website we thought it would be a great time to hear from the guys in our Touring Rugby Club Spotlight.
Club Name: Pot Bellied Pigs RFC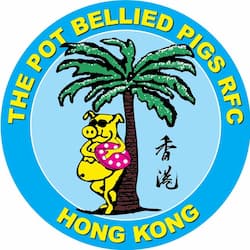 Club Motto: Bringing the pink back into rugby!
City: Hong Kong
Country: Hong Kong
Year Founded: 1997
Honours: (titles won, championships etc)
If we have it was only by accident!
Who are the Pot Bellied Pigs RFC?
Tell us a little about how the club formed and the aims of the club:
The Pot Bellied Pigs were formed in 1997 when a number of large social rugby players based in Hong Kong decided to go on tour to Manila. In our inaugural game, against the Manila Nomads, The Pot Bellied Pigs, living up to their name, fielded a team which included 14 recognised front-row forwards.
The core aims of the club are to promote the game of rugby across Southeast Asia and support the underprivileged. 
Since inception, the Pot Bellied Pigs have gone from strength to strength and a formal club structure was established in 2001. The Pot Bellied Pigs are predominantly a touring team (the real Asian Barbarians?), which draws on like-minded rugby players from clubs all over Asia and beyond who adhere to the true amateur spirit of the game of rugby union.
As a touring team, The Pot Bellied Pigs go on a number of tours each year. Some of these are to attend 10-a-side tournaments around Asia, whilst others comprise a long weekend with a 15-a-side game. Having participated in the Hat Yai Sevens in Thailand many years ago, we now resolutely refuse any invitation to play rugby sevens – it is just not suited to our skills and experience!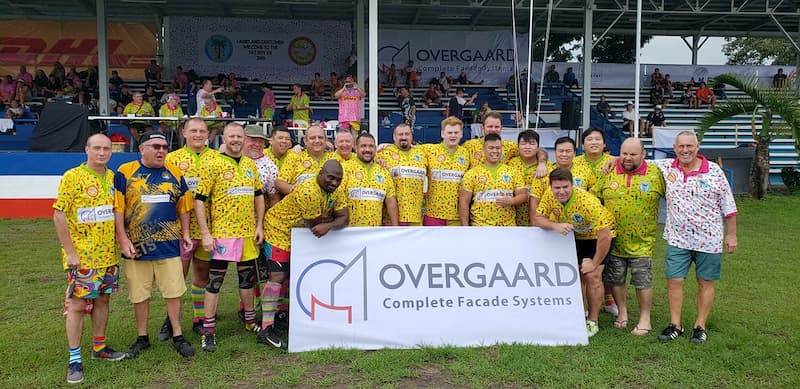 Describe what formats of rugby your clubs support (Mens, Womens, Touch, Youth, 15s, 7s etc):
Anything but 7's! 
What is the composition of the players and teams the club has on tour?
We are a purely invitational team but, unlike the Barbarians, you do not need to wait for your invitation letter – just invite yourself! Over the years a number of international players have invited themselves to play for us.
These include Jeff Probyn, Eric Rush, John Bentley, Doddie Weir and Serge Betsen, as well as number of Hong Kong, Macau and Singapore internationalists. 
What leagues/tournaments do your team/s participate in?
Tour locations have included Macau, Thailand, Vietnam, Laos, Cambodia, Indonesia (Bali and Jakarta), The Philippines, Myanmar and even Mongolia. We were the first international touring team to play a game of rugby in Iryan Jaya (now called Papua) in Indonesia. 
We organise the Fatboys 10's Rugby every year in Clark, Philippines, as well as attending:
Manila 10s (playing)

Cebu 10's (playing/social)

Hanoi 10's (social)

Vientiane 10s (social)

HK 7's (social)
Every year we also organise the Bali Memorial Game in Hong Kong to remember our teammates who were tragically killed on tour during the Bali bombings. 
What rugby development programs are you involved in?
The Pot Bellied Pigs are not just about rugby. Through our charity golf and rugby tournaments in Clark in the Philippines, which have been held annually since 2004, we have raised significant funds for the development of youth rugby and projects involving disadvantaged children in the Philippines, as well as for the Philippine Rugby Union Development Fund.
We also sponsor children's education in Thailand and, in the past, have made donations for the development of the game of rugby in several other countries around Asia.
We also provide financial support to the Laos Rugby Federation to help promote the ChildFund Pass It Back initiative in the Paek District of Xieng Khouang Province. This initiative includes delivering a rugby and life skills curriculum to young people in what is one of the poorest countries in Asia.  
We have recently teamed up with the Atlas Foundation and are looking to co-fund (with the Atlas Foundation) other initiatives across Asia to support the development of rugby and disadvantaged communities.
The Pigs are currently also holding a fundraiser during COVID-19 which you can see more of here.
Finally, tell us why you love your club and why/how players can get involved?
The pigs are quite simply the best rugby community in Southeast Asia with banter, beer and social rugby a plenty! If you are interested to know more check out the website or contact us via the club secretary.  
Contact the Pot Bellied Pigs RFC
seb.fb10s@gmail.com (Sebastian Turner – Committee Member)
You can read about other Asian social rugby club profiles here. If your rugby club is interested in getting profiled, get in touch!
---
Trending Now